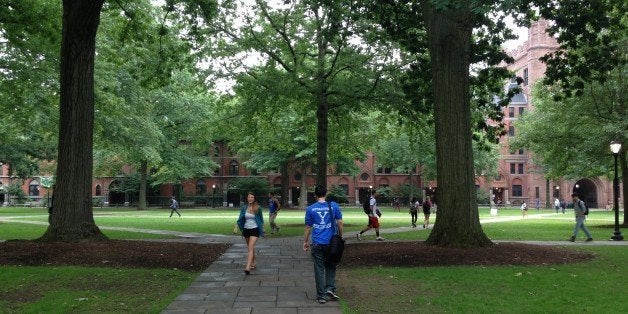 At a university like Yale, the stunning disappearance of the campus' squirrels is bound to generate a few theories.
Leah Motzkin, class of 2016, told The Huffington Post that a massive blizzard last winter might have had something to do with the sudden absence of the furry critters.
But a more sinister notion has also been floated: That the squirrels were exterminated by the school.
Gawker received an anonymous email on Monday that read, in part: "It appears that the administration paid to have all the squirrels on campus killed over the summer. ... As students have begun to realize the genocide that has taken place, they are rising up, enraged and disgusted."
Gawker reported that neither the school nor the parks department of New Haven, Conn., where Yale is located, could confirm anything. HuffPost also made a few inquiries but did not receive a comment from anyone with knowledge of the situation.
One thing is for certain: The squirrels appear to have vanished.
"I haven't really seen them," Motzkin said as she surveyed Yale's Old Campus on Tuesday. "Despite their normal menacing of students, we're definitely starting to miss them."
Another student backed up Motzkin's observation, saying she had not seen even one of the furry critters.
As for the rising up of the "enraged and disgusted" noted in the email to Gawker, Motzkin hadn't noticed any of that just yet. Stay tuned.
UPDATE: Tom Conroy, university press secretary, responded in an email to The Huffington Post on Wednesday: "Yale has no squirrel extermination program and has not tried to reduce or manage the squirrel population. I would not know about any possible fluctuations in the local gray squirrel population."
Related
Popular in the Community