Students at Yale University in New Haven, Conn. are protesting the NYPD after a series of articles revealed the New York police spied on Muslims on campus.
The Muslim Student Association at Yale started a Facebook page featuring photos students and faculty on campus, holding signs that range from saying "I'm a Muslim" or "I'm a Socialist" to "I'm just trying to help," all with "Call the NYPD" as a caption on the photo. More than 100 photos have already been uploaded.
Muslim Student Associations have been outspoken in criticizing what they see as profiling and an intrusive violation of their privacy.
"I think it's horrifying," said Yale student Akbar Ahmed. "I think its racially profiling and I don't think its justified in the least and I think of someone who is of Muslim origin but not a practicing Muslim."
Yale President Richard Levin objected in the "strongest possible terms" to the report by the AP.
"Now, in the wake of these disturbing news reports," Levin stated, "I want to assure the members of the Yale Muslim Students Association that they can count on the full support of Yale University."
"If going on websites and looking for information is not what Yale stands for, I don't know," Bloomberg said. "Of course, we're going to look at anything that's publicly available, in the public domain. We have an obligation to do so, and it is to protect the very things that let Yale survive."
The photo campaign at Yale is similar a demonstration students at Pennsylvania State University did, where they held signs of their "NYPD file."
The Yale "Call The NYPD" campaign wrote on Facebook: "Together, these Yalies refuse to endorse profiling based on race, religion, or status as a history major."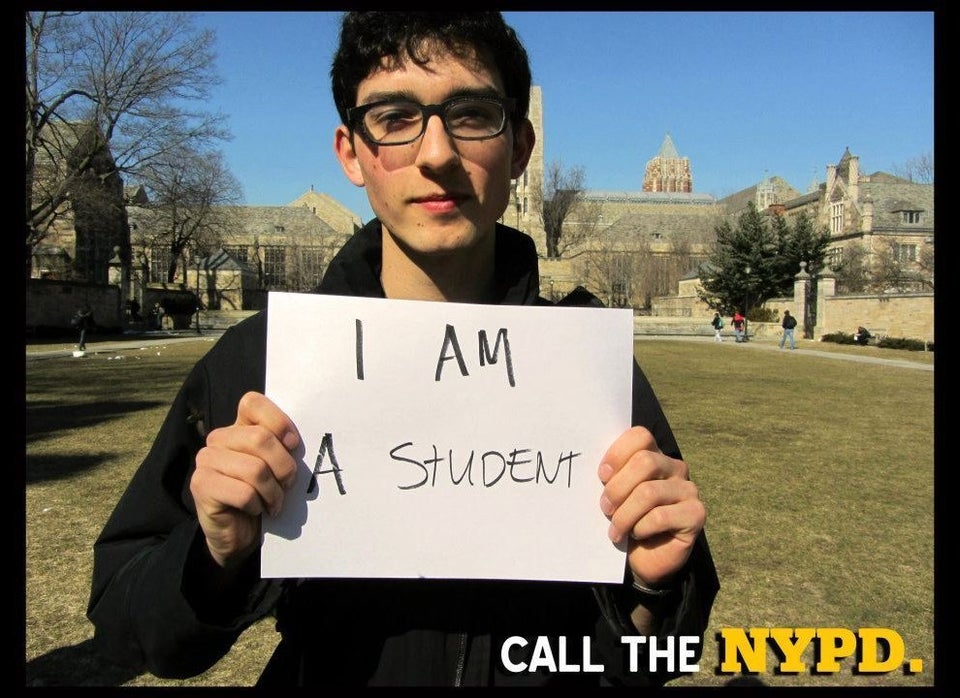 Gallery
Popular in the Community