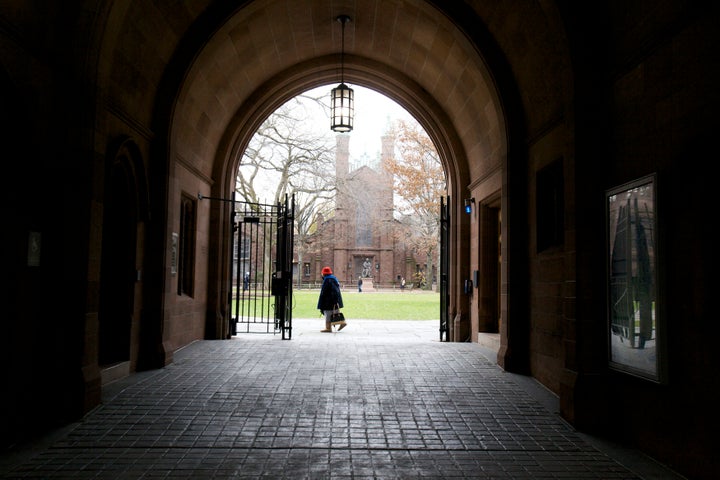 In 2014, Yale University's Title IX coordinator Stephanie Spangler reached out to a woman whose anonymous Thought Catalog blog post caught the attention of administrators at the New Haven, Connecticut, campus.
The woman, who asked to be referred to by her nickname Aye, suggested in her April 2014 blog that well-known Yale philosophy professor Thomas Pogge abused his academic status to romance graduate students behind his wife's back. Aye didn't use Pogge's name, but people figured it out in short order nonetheless.
However, in this case, it's not clear whether Yale had jurisdiction to deal with Aye's claims about Pogge. Indeed, that's what the Ivy League university told Aye, a Ph.D. student at a European school, when she provided information to Yale officials.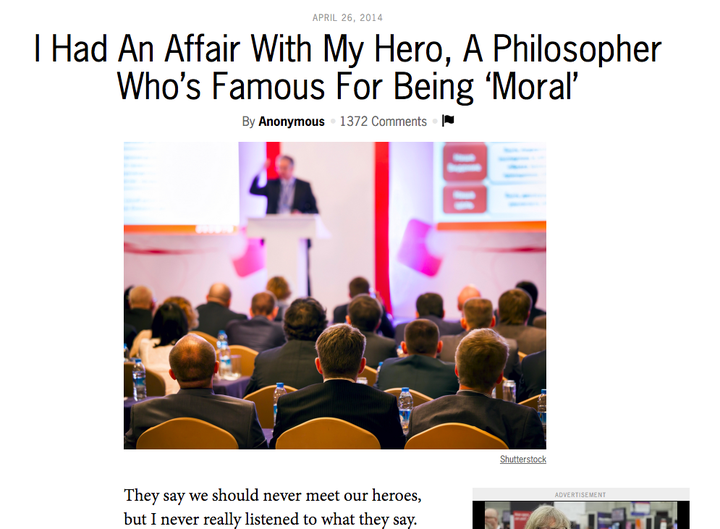 "We don't publish posts in which individuals can be identified, so we couldn't publish it," said Jennifer Saul, an editor of the blog and philosophy professor at the University of Sheffield in England. "However, I also thought it might be useful to put [Aye] in touch with people who were trying to assemble evidence regarding Pogge, so I did so."
Saul connected Aye with Fernanda Lopez Aguilar, a former Yale student who accused Pogge of sexual harassment she said took place in 2010, right after she had graduated.
Pogge groped her, suggested she could be his "Monica Lewinksy," and withdrew an offer of employment after she rejected his advances, Lopez Aguilar said in a federal complaint, obtained by The Huffington Post. Yale did investigate Lopez Aguilar's allegations in 2011, after the school came under a federal investigation for a separate Title IX complaint alleging it had mishandled cases of sexual assault and harassment. Yale concluded that Pogge engaged in professional misconduct but not harassment, and placed a letter in his file as a sanction.
Lopez Aguilar retained a lawyer and considered legal action over how Yale handled her case in 2011. The only reason Lopez Aguilar hadn't filed a lawsuit was because the Equal Employment Opportunity Commission never bothered to look into her complaint, which is needed before one sues an institution for harassment.
Pogge has argued that he never harassed students, and did not act inappropriately in his capacity as a Yale professor. Yale has declined to comment about the allegations against Pogge or how it handled reports it received.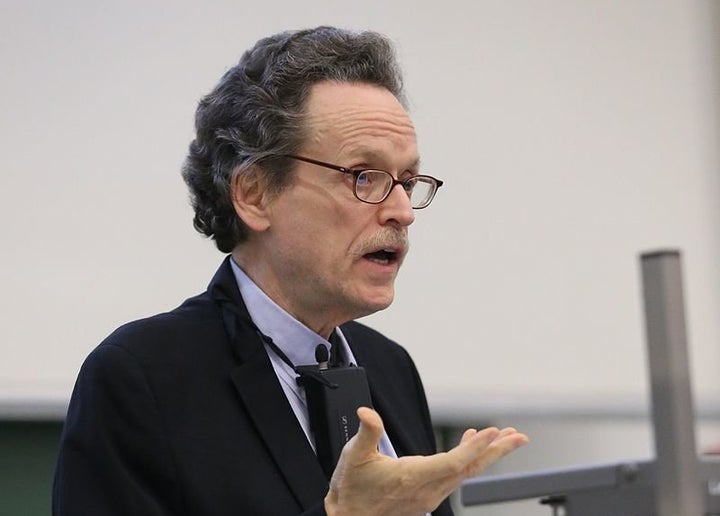 Aye told Lopez Aguilar's lawyers in 2014 that she could provide additional information about Pogge admitting to providing career help to young female grad students who he did not have "intellectual contact" with and engaged in inappropriate behavior with. Lopez Aguilar thought this could be what she needed to finally get Yale to sanction Pogge.
In May 2014, the women started trying to get Yale to open a new investigation of Pogge's behavior based on new allegations from Aye's evidence.
Aye and Lopez Aguilar thought Yale would have an obligation to address allegations that Pogge behaved inappropriately with non-Yale students because of a line in the university's 2012 agreement on Title IX with the U.S. Department of Education's Office for Civil Rights. The resolution stated that Yale must "afford the applicability of [a sexual harassment complaint] process to student and third party complainants."
Over the next several months, Aye argued to Yale administrators that her experience with Pogge should fall within the university's jurisdiction because he advised her on her dissertation and helped her with research. Yale's policy on a "blanket prohibition on consensual relationships between students and faculty ... [should] apply to both formal and informal students of Pogge," Aye wrote in an October 2014 email to Spangler.
Spangler responded in an October 2014 email that Aye's academic relationship with Pogge "would not be considered 'direct supervision,'" and that the university's teacher-student dating policy was intended to apply to students enrolled at Yale. Additionally, Spangler said, Aye's interactions with Pogge did not occur on the Yale campus.
Aye and Lopez Aguilar continued to press the Ivy League school in the 2014-15 academic year to reconsider their request that the university investigate whether Pogge acted inappropriately with students in his capacity as a Yale professor.
In April 2015, emails show, Yale administrators again confirmed to Lopez Aguilar that they did not plan further investigations of Pogge related to claims of harassment or inappropriate behavior with students.
Lopez Aguilar and Aye decided their last resort would be to file an updated federal complaint against Yale, accusing it of violating Title IX in how it handled reports about Pogge since 2010.
"Unless these institutions are unveiled to the public, there tends to be little chance of helping them reform their antiquated and discriminatory norms," Lopez Aguilar told HuffPost.
The Education Department's Office for Civil Rights requires these complaints to be filed within 180 calendar days after the discrimination. Lopez Aguilar, Aye and a third woman filed a complaint against Yale in October arguing that the April 2015 emails confirming a decision not to investigate Pogge was their last instance of discrimination.
OCR has not said whether it will open the complaint for investigation.
The letter said, in part: "We hope that investigation of the civil rights complaint will shed further light on this matter. But bringing the complaint to resolution will be a long and complex process focused more on Yale's handling of these claims, rather than on the specific allegations against Pogge."
The letter doesn't ask that Yale do anything, and it's not clear that the university could if administrators desired.
"There are a variety of ways in which some members of the Yale community could misbehave and it would still not be appropriate for Yale to do anything about it," said Shelly Kagan, a Yale ethics professor and former chair of the Yale philosophy department.
Kagan, who signed the open letter condemning Pogge's behavior, acknowledges it can be frustrating for the public, but there are limits to Yale's jurisdiction on what their faculty does off campus.
An Education Department official told HuffPost that "when the alleged perpetrator of sexual violence is affiliated with the school but the victim is not, whether a school has an obligation under Title IX to address sexual violence against the third party depends on if the alleged incident occurred 'in a school's education programs and activities.'"
"Yale is not Big Brother," Kagan said, "and you wouldn't want it to be Big Brother."
Related
Popular in the Community