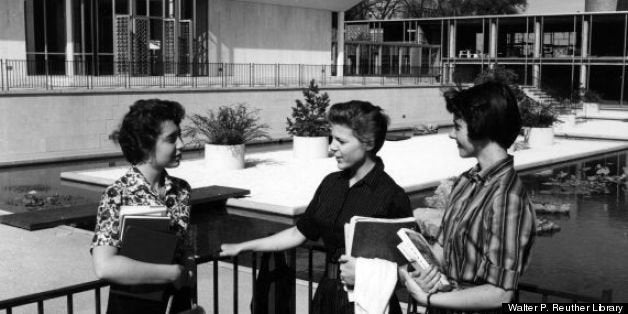 Wayne State's campus just got a bit more full of beauty. On Wednesday, the Detroit university rededicated the McGregor Memorial Conference Center Reflecting Pool designed by famed architect Minoru Yamasaki, best know for his work on the World Trade Center Twin Towers.
"An island of urban delight -- a lovely system of courts linking the buildings, all on a walking scale. A walk from one building to another will be a series of delightful surprises. Each court will be different -- one paved, another grassy; one with a fountain and statues, another with trees." Yamasaki was adamant that an urban campus should not imitate "a traditional rustic campus with sweeping lawns and stately oaks"; instead he drew inspiration from European cities to design a tranquil space in an urban context.
The McGregor Memorial Conference Center was completed in 1958. The pools were drained because of a damaged foundation in the late '90s and were renovated through $1.8 in funds allocated by WSU last year.
"If there was a building that Yama loved, it was the McGregor," Guthard told the paper. "To have the beauty now faithly restored by Wayne State would be a remarkable joy for him."
The reflecting pools certainly are a delightful surprise tucked away in the urban college campus. Below, see photos of the pools through history.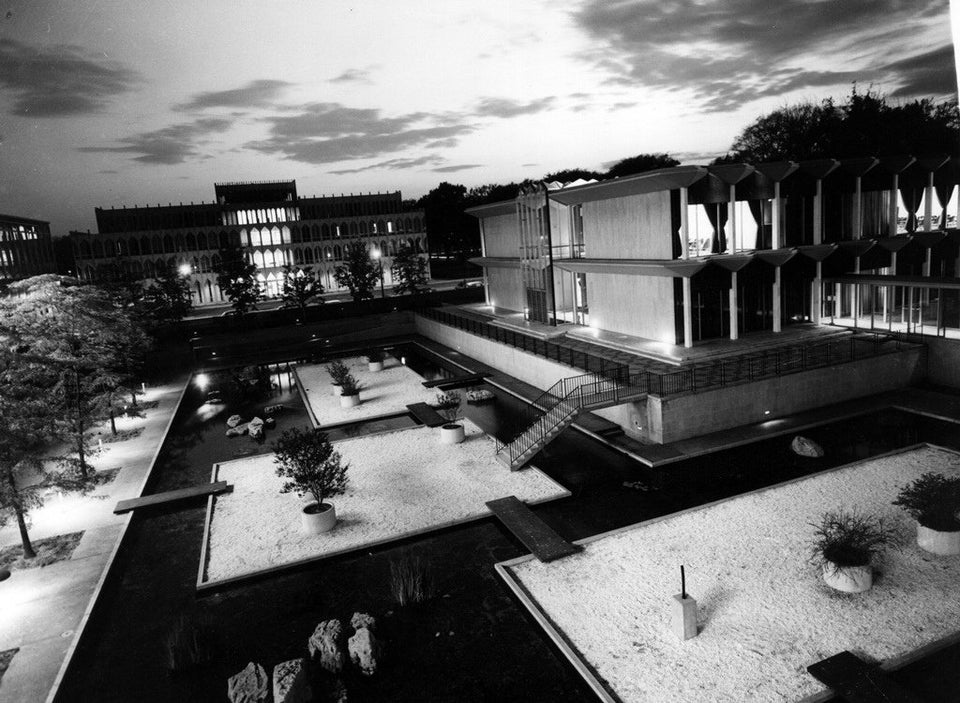 Yamasaki Reflecting Pool Reopens At Wayne State In Detroit
Popular in the Community