A man in Jiaxing, China, was supposedly so depressed by his lacking love life that in a moment of desperation, he cut off his penis, the Mirror reported.
Shortly after his amateur amputation, 26-year-old Yang Hu had second thoughts and quickly got to a hospital in hopes of getting his sex organ reattached.
Actually "quickly" is the wrong word since he went to the hospital by riding his bicycle. To make matters worse -- as if that's possible -- he actually forgot to bring his chopped-off penis with him, requiring him to ride his bike back to the home, the Daily Star reported.
When he returned with his dismembered organ, the doctors gave him some bad news: Because Yang's penis had been without blood for too long, it would be impossible to reattach, HuffPost UK reported.
As grotesque as Yang's self-inflicted injuries may be, penis manglings are surprisingly common.
In September, Gentil Ramirez, of Gigante, Colombia, took so much Viagra (the erectile dysfunction medication) that he ended up needing surgery on his penis, which was inflamed, fractured, and infected with gangrene.
While multiple media outlets initially reported that the 66-year-old's penis was amputated, Ramirez told reporters that his manhood is still intact. Before You Go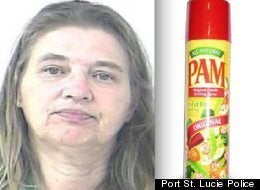 Bad Sex
Popular in the Community