Prominent left-wing economist and former Greek finance minister Yanis Varoufakis called on reluctant French socialists to vote without hesitation for centrist Emmanuel Macron in Sunday's presidential election.
Leftists must stand in solidarity with the minorities who would suffer under the rule of Macron's opponent, French far-right leader Marine Le Pen, Varoufakis wrote in a Thursday column.
"The imperative to oppose racism trumps opposition to neoliberal policies," he wrote.
Varoufakis' appeal is directed at French leftists so troubled by Macron's plans to liberalize French labor laws and pursue other capitalist economic policies that they say they cannot bring themselves to vote for him. Many left-wing analysts believe Macron would only exacerbate the rising inequality and precariousness that made France fertile ground for Le Pen's demagoguery in the first place.
What's more, French leftists' candidate of choice, Jean-Luc Mélenchon, who made a historically strong showing in the first round, has declined to endorse Macron, vowing only that he would not vote for Le Pen.
For Varoufakis, however, the risks that a Le Pen presidency pose to France's liberal foundations are of far greater concern.
"The touching belief in the liberal-democratic state's checks and balances, and in the idea that the rule of law would prevent Le Pen from turning state power against the vulnerable, is not one that the left can risk entertaining," he wrote. "Trump's first 100 days, with its concerted crackdown on undocumented aliens, confirm this."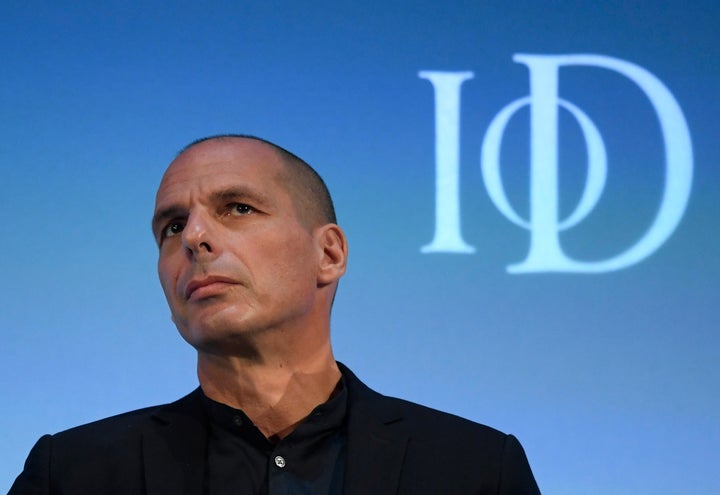 In addition, Varoufakis revealed that when Macron was France's economy minister, he was more sympathetic to Greece's predicament than his French and German colleagues. In the first half of 2015, when the center-left parties in Germany and France joined with the right in maintaining a punishing regime of austerity against the left-wing Greek government, Macron proved a notable exception. He texted Varoufakis to show his support, Varoufakis recalled.
"I do not want my generation to be the one responsible for Greece exiting Europe," Macron wrote, according to Varoufakis.
The incident is one of many that Varoufakis recounts in his new memoir, Adults in the Room, which documents his brief and tumultuous stint as finance minister.
Polls suggest Varoufakis' wishes may come true. Macron enjoys a 24-point lead over Le Pen heading into the polls on Sunday. The percentage of Mélenchon voters who say they will vote for Macron jumped from 48 percent on Monday to 55 percent on Friday.
Before You Go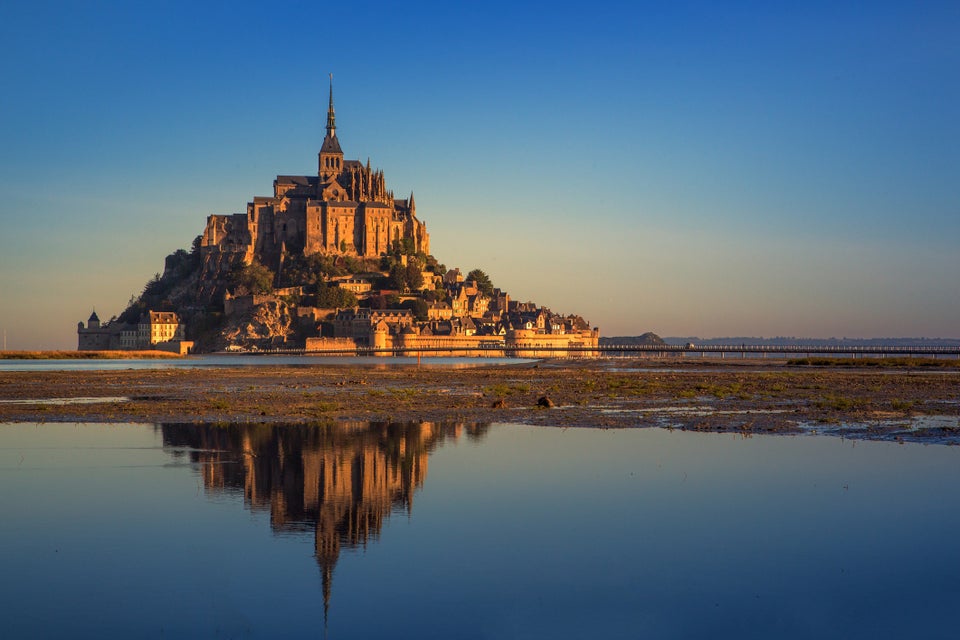 21 Photos That Prove Why France Is One Of The Most Gorgeous Places In The World
Popular in the Community