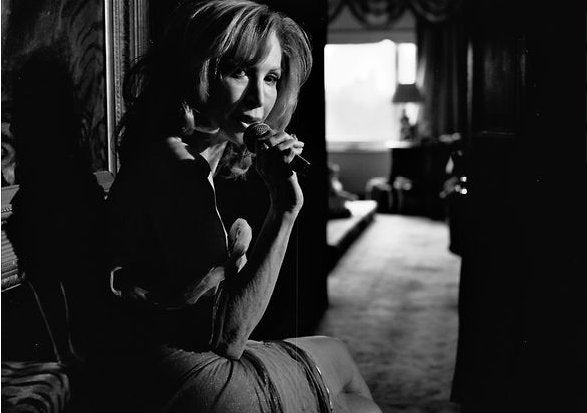 In my line of work I come across many women who enchant me with what they look like, where they've come from and the stories they can tell. What is sometimes rare and exciting, however, is wondering, "Where is she going? What will she achieve? What makes her shine?"
I had the pleasure many years ago of meeting cabaret singer Yanna Avis and although there have been many opportunities to lose communication, I just couldn't let her go. She is strikingly beautiful, well-traveled and a most gracious hostess. So why would a woman with all of this continue to work so hard on her cabaret career? What drives this woman to open new doors and invite people into her world with a song and a moment?
Yanna has been called "La Chanteuse" and once you've seen her perform or listen to her sing you will understand her craft. Her cabaret performance has been captivating audiences around the world. I have been granted an inside look as a friend to know more...and she is simply amazing.
I pleaded with Debra Scherer of The Little Squares production company to tell Yanna's story so that other women might be inspired by her or even challenged. Debra was instantly captivated and agreed to the project. We shot this piece on a short, winter day with the hope of capturing the true Yanna -- the one who she herself speaks of -- reaching out to the audience and sharing an energy and a light. Without all the modern-day trickery of photoshop, fancy lighting or complicated sets, I believe we achieved our goal.
Enjoy the piece -- but more than that, let Yanna reach out to you and take you to another place. I hope you will also be inspired by her beauty and elegance. I love Yanna and now you will too.
Related
Popular in the Community