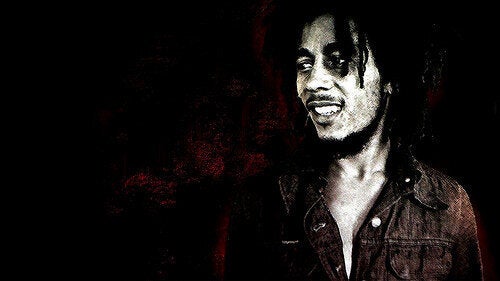 In his native France, Yannick Noah is an unlikely double-threat; a stellar athlete and a respected and beloved musician. Stateside, most people are more familiar with Noah's tennis record than with his music career, but his latest album Hommage is one that promises to change that. The album, a collection of Noah's interpretations of Bob Marley's greatest songs, treads on familiar territory -- but more than just a tribute to the king of reggae, Noah re-envisions the music and legacy of Bob Marley with an invigorating freshness that reinvents the classics. Hommage is everything that a tribute album should be; a blend of striking originality and comforting familiarity that more than does justice to Marley's beloved songs.
On Hommage, Yannick Noah stays true to the fundamental elements of Jamaican reggae in Bob Marley's classics, while reimagining them on a soundscape that infuses everything from cool acoustic instrumentation and blues influences to upbeat pop sensibilities. The album maintains its ties to the originals enough to emulate Marley's soulful wisdom, but approaches the well-known songs from a completely new perspective: Noah's stripped-down acoustic version of "Africa Unite" draws Marley's lyrics to the forefront and gives the optimistic anti-war ode a modern relevancy; his rolling bluesy take on "Jammin'" adds sultry depth to the island anthem. Meanwhile, Noah's "Redemption Song" is crisp and upbeat, reminiscent of the energy of ska.
Hommage showcases the depth of some of reggae's most famous songs. Amid a sea of cross-genre tribute albums, there's something refreshing in hearing what, at its heart, is a great reggae album. On Hommage, Noah proves that the legendary music of Bob Marley is by no means static, making it fresh, relevant, and most importantly, surprising without straying from the roots that made the originals such classics.
Related
Popular in the Community