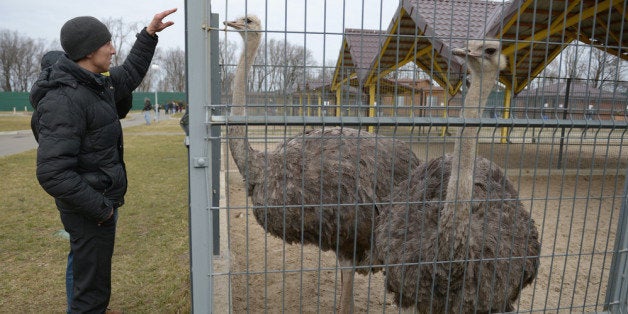 After Yanukovych fled his residence, his staff followed, leaving no one to tend to the animals. However, three people, including Serhiy Hryhoryev, the former deputy director of the Kiev Zoo, decided to dedicate their time. When Hryhoryev called the volunteers at Logistics Headquarters -- a local organization providing aid for protesters -- to notify them of the surplus of milk and vegetables from the estate's farm, he also asked the group for some help to save the animals.
Olesya Korzhenevska, co-founder and leader of Logistics, said the volunteer group "had no right to say 'no.'"
Korzhenevska explained to The Huffington Post that Logistics intentionally seeks out the toughest cases and tries to show Ukrainian government officials the projects they forgot. The animals at Yanukovych's private zoo represent one of these challenging cases.
(Story continues below.)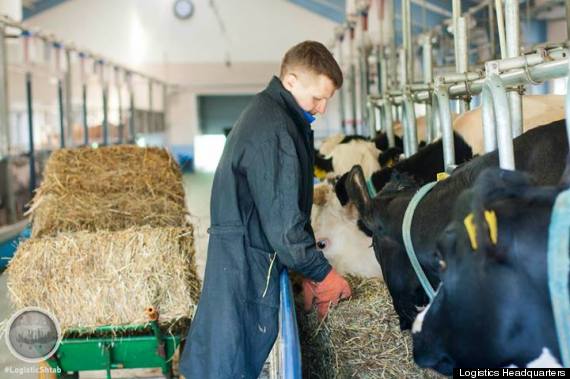 A volunteer tends to cows on the estate once owned by Viktor Yanukovych, the former president of Ukraine.
"We do our work for the best future of our country, for our kids and for a united Ukraine," Korzhenevska wrote in an email to HuffPost.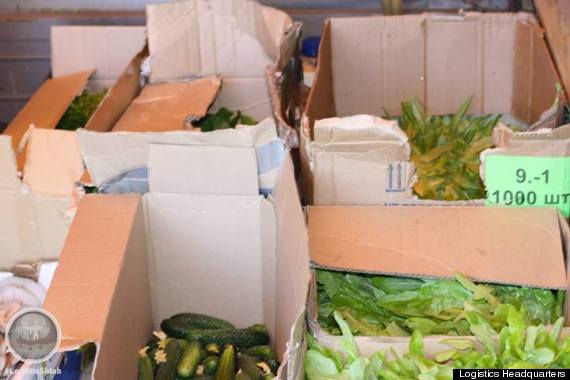 Boxes of vegetables, among other supplies from the farm on the Yanukovych estate, are prepared for transport to Kiev's Independence Square.
Funded by donations from concerned residents and public figures in Ukraine, Logistics is struggling to raise enough money to keep the animals from starving. Donors would rather give money for vests or to help the families of deceased protesters than save the Yanukovych estate animals, Korzhenevska explained.
Logistics aims to be granted non-governmental organization status so it can receive donations from international parties and corporations.
Ultimately, the group hopes to combine the private zoo with the Kiev Zoo to form a national park. But until the specifics can be worked out, the group is just trying to raise enough money to provide food for the Yanukovych estate animals.
Popular in the Community