President Donald Trump's former campaign chair Paul Manafort was indicted on Monday, as a federal grand jury brought forth charges including conspiracy and money laundering against the longtime political lobbyist and consultant.
The indictment ― the fruit of the ongoing investigation being led by special counsel Robert Mueller ― says that Manafort and his associate Richard Gates acted as unregistered agents for Ukrainian political figures and parties between at least 2006 and 2015, specifically naming former pro-Russian Ukrainian President Viktor Yanukovych as one of their employers.
While working for Yanukovych and his Party of Regions, Manafort and Gates allegedly accrued tens of millions of dollars which they then hid from U.S. authorities and laundered through a convoluted series of foreign companies and bank accounts.
Manafort alone laundered $18 million, according to the indictment, which he earned while playing a prominent role in working to keep Yanukovych and his party political power players in Ukraine.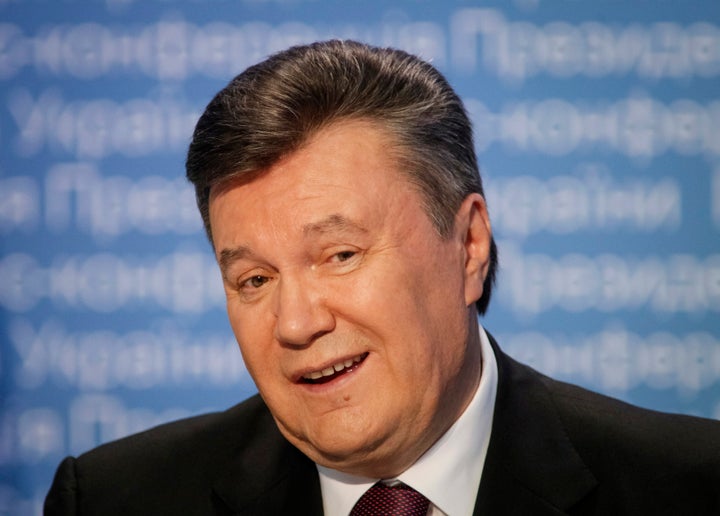 Who Is Viktor Yanukovych?
Yanukovych served as governor in Ukraine's eastern region of Donetsk in the late 1990s and early 2000s, before President Leonid Kuchma selected him for the role of prime minister in 2002.
During national elections in 2004, Yanukovych ran for president and was initially declared the winner of the vote. The results were quickly contested, however, as widespread allegations of fraud and vote tampering brought tens of thousands of people into the street in protest.
This so-called Orange Revolution led to the country's supreme court nullifying the result and ordering a rerun of the election. Yanukovych was defeated in the second vote and the pro-western Viktor Yushchenko became president.
But Yanukovych remained a fixture of Ukraine's politics, becoming prime minister again from 2006 to 2007 and then going on to win the 2010 presidential election. Although international observers deemed the 2010 vote free and fair, Yanukovych's presidency was rife with allegations of corruption and bribery.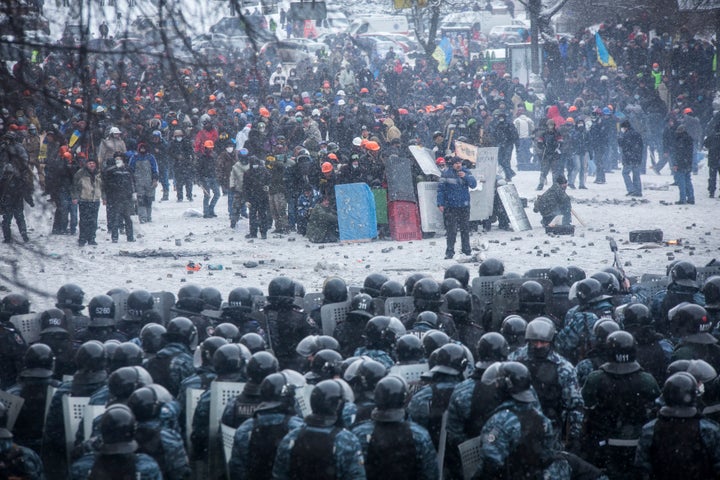 The distrust and resentment toward Yanukovych's administration came to a head in 2013, when he pulled out of an agreement that would have brought the country closer ties with the European Union. Instead, the pro-Kremlin Yanukovych decided to move the country further into Russia's economic sphere.
Yanukovych's cancellation of the EU agreement resulted in months of protests against his government, which grew into the 2014 Ukrainian revolution and saw massive crowds filling Kiev's Independence Square. At least 100 people died during the protests, as the government tried to violently put down the demonstrations and clashes frequently erupted between protesters and security forces.
The demonstrations ultimately ousted Yanukovych from office in late February of 2014, forcing him to flee the country and seek refuge in Russia. He has remained in Russia ever since, and is currently on trial in absentia in Ukraine on charges related to his actions as president.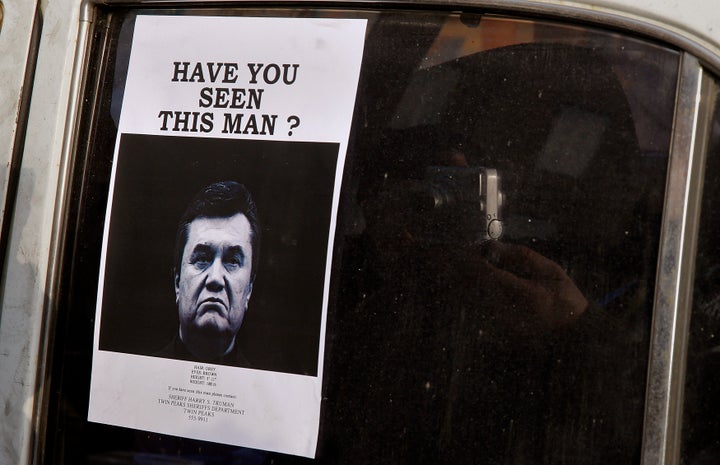 What Were Yanukovych's Ties To Manafort?
Manafort first officially started working with Yanukovych and his pro-Russian Party of Regions in 2006, acting as a political consultant and helping to burnish the party's tarnished image for parliamentary elections that year.
Manafort molded Yanukovych and other members of his party into more presentable politicians, even down to advising them on their hair and clothes, according to a Washington Post report on Manafort's work in Ukraine. U.S. diplomats in the country sent a cable back to the State Department in 2006 observing that the Party of Regions was shifting from "a haven for Donetsk-based mobsters and oligarchs" into something more polished looking.
Yanukovych and his party continued to be prominent players in Ukrainian politics ― even after Yanukovych lost the office of prime minister in 2007 ― but they gained new prominence in the run-up to the 2010 Ukrainian election. Manafort advised Yanukovych during his successful campaign for president that year, which saw the Ukrainian leader rail against his country's bid for joining NATO and seek better ties with Russia.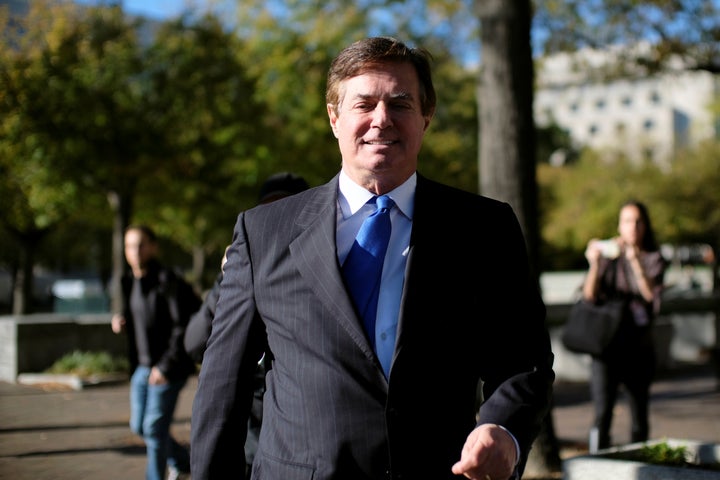 One of Manafort's firms also ran a lobbying effort in Washington to court better press coverage and more favorable public opinion for Yanukovych's administration.
Manafort stuck with Yanukovych over the course of his tumultuous presidency, which included the jailing of his chief political rival Yulia Tymoshenko in 2011. Manafort, however, denied involvement in any actions taken during the revolution such as the violent crackdown on protests.
But even after Yanukovych fled Ukraine, Manafort continued to work as a consultant for his party, helping it after it became the newly renamed Opposition Bloc in 2014 parliamentary elections.
Over the course of Manafort's time in Ukraine, he allegedly made himself incredibly wealthy while flouting international tax and lobbying laws. Ukraine's Anti-Corruption Bureau found handwritten ledgers that showed $12.7 million in payments to Manafort from Yanukovych's Party of Regions over the period of 2007 to 2012.
Monday's indictment says that during his time working with Yanukovych, Manafort failed to disclose both his status as a foreign agent and his foreign bank accounts despite nearly a decade's worth of involvement with Ukrainian politics.
Support HuffPost
The Stakes Have Never Been Higher
Related
Popular in the Community