It's a given that the blaring lights of red carpet cameras can make even the most subtly sheer garment look translucent. So we were a little surprised to see how ill-prepared Chinese actress Yao Xingtong was at the 2012 Toronto International Film Festival.
For the premiere of "In Conversation With... Jackie Chan" yesterday, the 29-year-old opted for a paper-thin white gown that pretty much revealed... well, what we hope are pasties. Maybe it was just a case of flashing lights, but we suspect that people on the red carpet took notice too because she soon was shielding her chest with a stuffed panda bear.
While we definitely give her points for craftiness (having a stuffed animal handy on the red carpet for wardrobe malfunctions? Genius foresight), we're a little confused how she could have left the house without anyone saying anything. She must have the same stylist as thong-flaunting Sophie Turner, right? Check out the potentially NSFW photos and tell us what you think you're looking at because we're still not sure.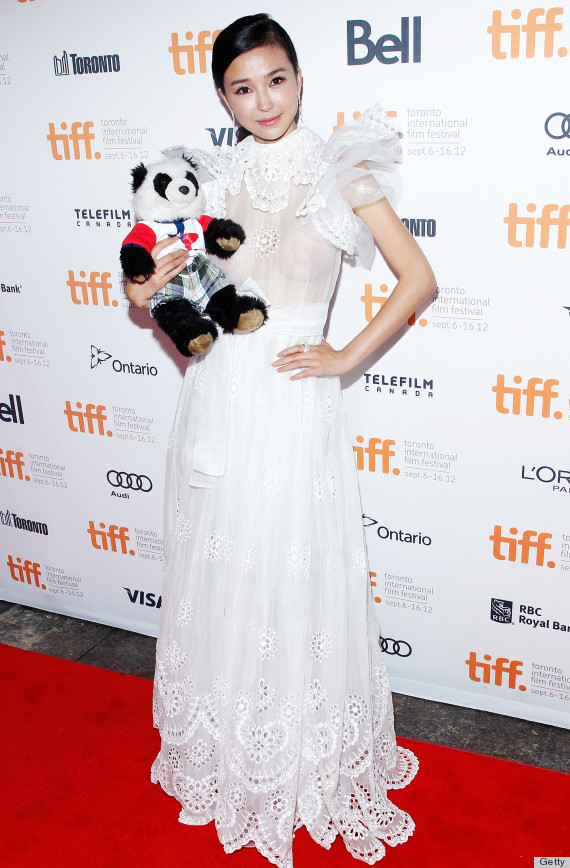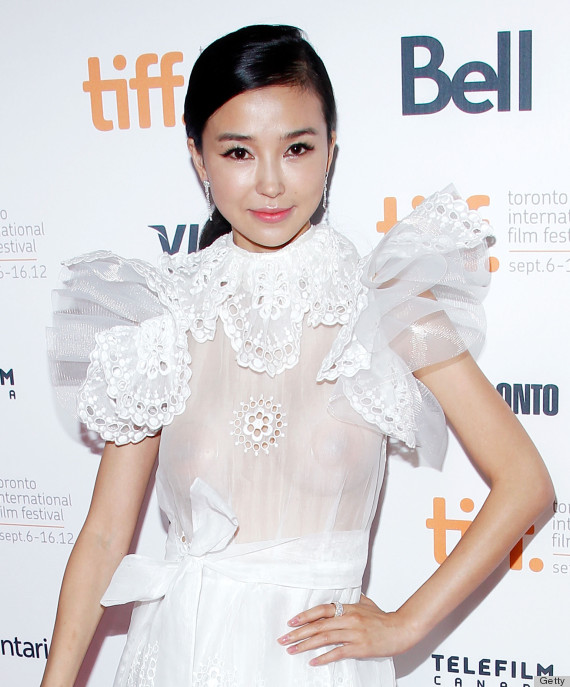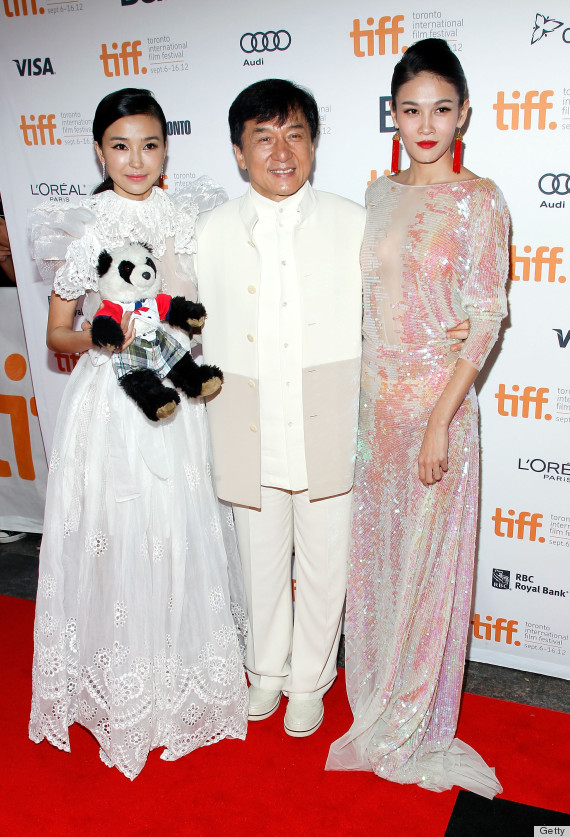 See more celebs in sheer!