You might think a wedding website is the easiest way to share information with your guests. But what if you could build a mobile app that guests could access anytime, anywhere?
According to Maria Seidman, co-founder of Yapp, a New York City-based startup, if you can type and tap on a smartphone, you can create a wedding app in just a few minutes.
On Wednesday, Yapp released a free private beta version of their online service, which helps users create a customizable mobile app for an event. Users create the app by choosing a design template, then adding key information such as addresses and calendars. Guests are then invited to download the app, which contains all of the pertinent event info.
While Yapp can be used for housewarmings, birthday parties or just about any type of event, here at HuffPost Weddings, we were especially interested in how it could be used for weddings.
"Today, more than 50 percent of Americans have a smartphone," Seidman told HuffPost Weddings. "It's a great way for couples and their guests to communicate and connect with each other."
Put simply, a mobile wedding app would give guests easy access to all the necessary big-day details, according to Seidman. She says Yapp apps could allow guests to get real-time directions to the ceremony, be notified when there are any changes to wedding plans -- rainy-day venue change? Last-minute after-party? -- or share photos instantly with everyone else using the app without the hassle of uploading to another site like Flickr or Facebook.
Yapp has not yet announced when the service will be open to the public. It is currently available by invite-only.
Watch the video above to see how Yapp works, and check out a few photos of the app in action below.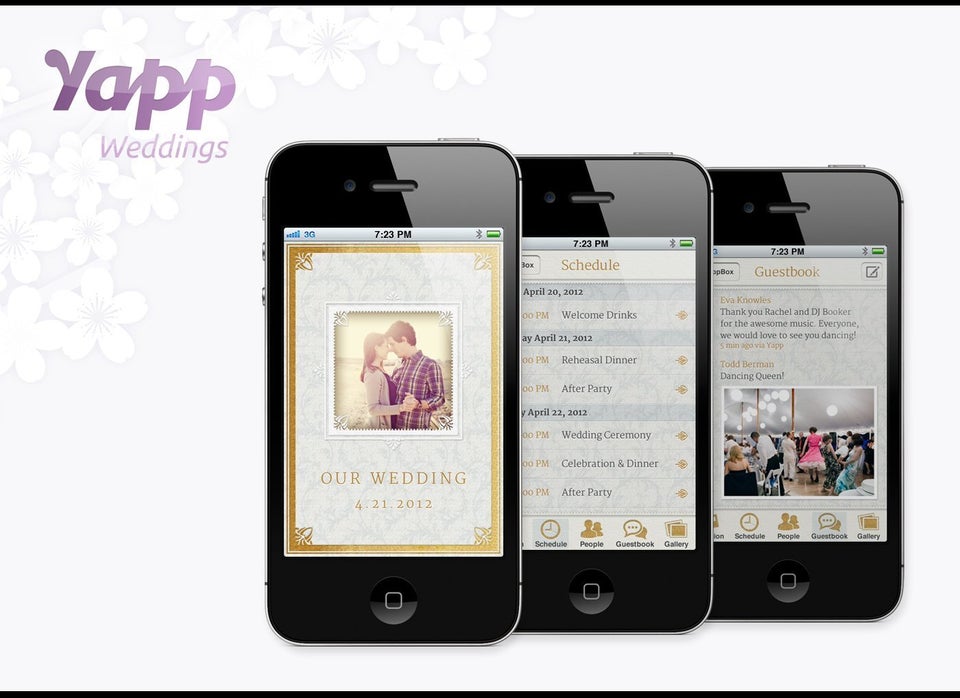 YAPP
Related