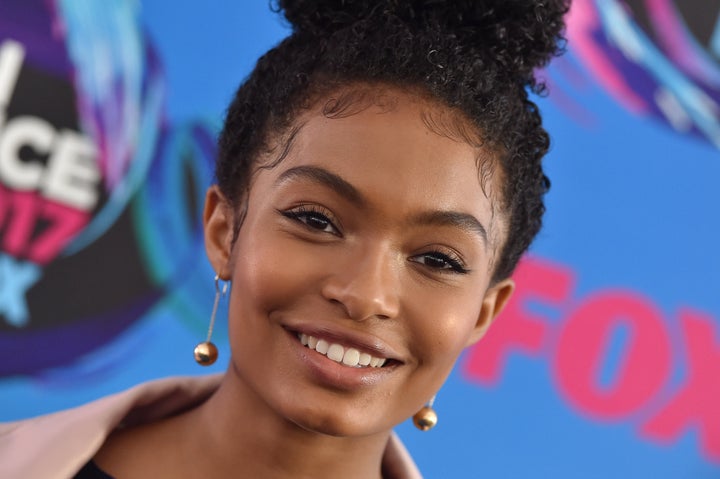 Yara Shahidi is making a case to consider diverse representation and stories on screen as a form of activism.
The 17-year-old wrote an essay for i-D in which she explained how inclusion in Hollywood can lead to a conversations and a greater understanding of issues that affect marginalized communities.
She wrote about how shows like "Black-ish," the sitcom on which she co-stars, spark such conversation through their scenes that tackle police brutality, the complexities of identifying as biracial and even the presidential election. 
"Rather than forcing a way of thinking on somebody, our show has allowed the audience to see and feel the importance of constructive conversation." Shahidi wrote, noting that shows in which people of color are the main characters haven't always had the same access to shine on big networks as shows where the cast is mostly white. 
"It's time for this change; we're such a diverse community and we need TV to reflect our country's diversity," she continued. "No one wants to watch a show that's afraid to talk about what's actually going on in the world, so the networks have to support these storytellers and support these narratives."
Shahidi continued by defining her role as an actor in activism, and what she believes other actors have the power to do. 
"Whether it's starting conversations or bringing a story to life that hasn't been told before, I believe actors can create a narrative that helps many people not only relate to what we're talking about, but really understand the humanity behind the story that we're telling," she said. 
She said the job goes beyond being a voice for all, "but allowing people who already have their own voice to speak up" and create their own ways to become active citizens, especially in the age of Trump.
"Cultural change is underrated because political change creates such immediate effect, but cultural change has a much more lasting impact," she wrote. 
Shahidi has been consistently speaking out about sociopolitical issues for years. At the 2016 Democratic National Convention, she spoke with Congressman John Lewis (D-Ga.) about the importance of fighting for civil rights. She also regularly speaks out about current events on her social media.  
Read her full essay on i-D.
REAL LIFE. REAL NEWS. REAL VOICES.
Help us tell more of the stories that matter from voices that too often remain unheard.
BEFORE YOU GO
PHOTO GALLERY
'You Are Enough" Project Celebrates Black Women