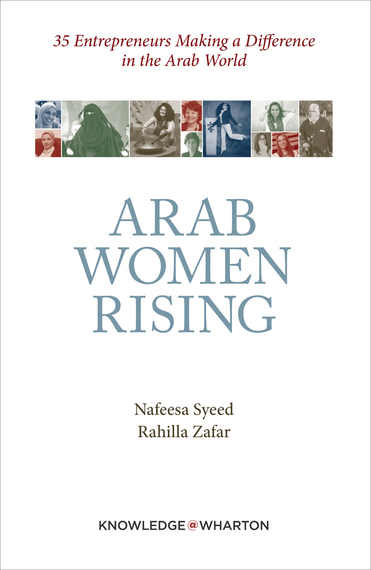 As one of Saudi Arabia's most senior scientists, Yasmin Altwaijri leads epidemiology research at King Faisal Specialist Hospital and Research Centre in Riyadh. She's been a pioneer in spearheading countrywide studies measuring obesity, diabetes, and mental health issues in Saudi Arabia. As the kingdom has become one of the world's largest consumers of social media and electronic devices, she has most recently begun examining technology's impact on mental health within Saudi society. Altwaijri is chair of the Saudi Women in Science Committee. The organization's aim is to help link female researchers around the country and act as mentors for younger students interested in science. Altwaijri's interest in epidemiology began when she was a student at King Saud University in Riyadh, studying community public health. She was eager to pursue graduate education in epidemiology overseas, as it wasn't yet a well-established field in Saudi Arabia. While her parents supported her educational pursuits, she says it wasn't a time when it was socially acceptable for women to travel overseas alone to pursue their education.
While a student, she got married; her husband was also a student, in his final year of medical school. "When we got married, I told him, 'You know, wouldn't it be better if you went to do your training in America?'" she recalls. In Boston, while he was interviewing for residencies, she took her GREs and later got accepted into Tufts University, where she completed a PhD. "I was most interested in going there because it was the only school that looked at the association between dietary risk factors and health, I was interested in the relationship between how nutrients can be detrimental to health, and so on," she says.
Altwaijri points out how social norms in terms of women studying overseas have changed over the years. Four years after she arrived in the United States, her parents agreed to let her unmarried younger sister do her dental training there, at the University of Chicago, where a younger brother was also pursuing an undergraduate degree. Today in Saudi Arabia, over the past few years, it is now the norm for women to study overseas fully funded by the government. "It is very common to hear about women from very conservative families who are traveling abroad to study," says Altwaijri. She says the cultural change is partly due to economic reasons; families feel their children will have better job opportunities if they study at good institutions in the United States.
Upon returning to the kingdom after completing her studies, she was surprised at how little research in epidemiology had been done since she'd left. She's since been a leader in creating well-trained research teams and helping the country prioritize the health areas to focus on. One of those areas is mental health. Altwaijri references 1996 World Health Organization (WHO) survey results showing that of the world's top 10 most burdensome diseases, five of them are mental health illnesses. She explains that it's a silent disease often overlooked by developing countries focused on treating more visible health issues.
Since there was then no knowledge of the most common mental health illnesses prevalent in Saudi Arabia, she worked with the WHO, Harvard University, and the University of Michigan to help launch into a large national research survey in the kingdom. "Right now research in this area is blank. We're going into unchartered territory, and many are anticipating our results," she says. She also hopes that her study can help raise awareness on mental health so it becomes a less taboo subject. "Confiding to someone that you're take antidepressants, for instance, isn't something people often talk about, even in urban areas, so I would imagine in rural areas the shrouding of mental illness is even more pronounced," she explains. She also points out that while Saudi Arabia has psychiatrists, the ratio of mental health professionals to the per capita population is very small. Families often go to religious or spiritual healers on health issues they aren't sure how to deal with.
As a woman in the health field, Altwaijri says she's been treated with equal respect in comparison to her male counterparts. She also points out that, historically, the health care industry in Saudi Arabia has been one of the first employers of women. However, she notes that it's not the same across sectors or in other fields, where there is a glass ceiling when it comes to women being promoted to managerial and executive-level positions. She also acknowledges the issue of women not being able to drive, saying that it's personally a real pain. In her case, their family driver also takes her kids to school, and she's often left waiting at work as he attends to their needs. "Having a driver is not the solution; it won't solve all of our problems. In some cases it'll introduce problems, because you have a stranger living in your home," she says.
Altwaijri says women and obesity is another important issue. She explains that girls in public schools don't have any courses in physical education while boys do. During her research of more than 1,000 Saudi schoolchildren both male and female, she found their obesity rates to be high, similar to the national average in the United States. And among Saudi teenage girls between 15 and 18, the obesity rates exceeded those of their U.S. counterparts. Altwaijri has been vocal in the media about the importance of Saudi women being physically active. "It's not an aesthetic issue; it's a health issue," she explains.
One problem is there aren't safe places for children to ride their bikes or play in their neighborhoods. Saudi children have also become large consumers of fast food, which is high in carbs, sugar, and fat. "These children may be healthy today, but 10 years from now, our hospitals will not be able to keep up with the number of people who have diabetes and heart attacks," she says. In advocating for women's physical fitness, she often avoids using the word sports altogether. Instead, she tries to focus the conversation on the importance of being physically active and not leading a sedentary lifestyle. An organized period during which female students are able to move and raise their heart rates to maintain a healthy fitness level is very important, she notes. "We're willing to design fitness activities that are religiously and socially acceptable," she says.
Being a gym member in Saudi Arabia is a luxury not everyone can afford, with memberships costing $250 a month on average. "So, obviously, if you want to be a member of a gym, you have to have a car and driver and be part of a financial status that can afford both," she says. Altwaijri says women's fitness activists are challenging religious authority, citing examples from Islam showing that female family members of the Prophet Muhammad were involved in physical activities. Progress is happening slowly, Altwaijri notes, and the last Olympics, in 2012, were the first time in history Saudi women participated.
Calling all HuffPost superfans!
Sign up for membership to become a founding member and help shape HuffPost's next chapter