16-year-old Yasser Lopez is recovering well; doctors with Jackson Memorial Hospital said at a press conference Monday he will likely rehabilitate without additional surgery.
According to a report given to Jackson doctors, the two teens were not underwater when the spear gun Lopez's friend was holding discharged.
Doctors say the report noted that both boys "woke up" to find that Lopez had a spear in his forehead, suggesting that Lopez lost consciousness initially and that the friend may have passed out in shock.
Dr. George Garcia displayed an X-ray of Lopez's skull that shows the spear went all the way through his head at an angle and exited the other side.
"It's a striking injury, something you don't see everyday -- a patient arriving awake and speaking with a 3-foot spear through his head," Garcia said. "The first obstacle is to not be distracted by the obvious sensational aspect of the injury."
Although Lopez was alert when he initially arrived at Ryder, Garcia said after about a minute, he became agitated, flailing and yelling out in Spanish.
In order to prevent the spear from causing second injury, Lopez was chemically paralyzed.
Staff consulted with Miami-Dade Fire and Rescue Team's tactile unit to decide how to remove the protruding 3 feet of spear so that Lopez could fit into a CT scan. In the end, they used a rebar cutter and vise-gripes to "stabilize the spear" while they shortened it.
Dr. Ross Bullock, director of clinical neurotrauma at Jackson's Ryder Trauma Center and professor of neurological surgery at the University of Miami Miller School of Medicine, said that amazingly, the spear missed the vital structures and major vessels of Lopez's brain.
Doctors interviewed Lopez's family and learned that the spear had an unscrewable tip so during a 3-hour surgery, surgeons were able to carefully remove the spear without causing more injury. They also placed an artificial sleeve around the tip so that the spear's barb would not deploy.
Bullock said Lopez is now sitting up in bed and speaks a little, commenting on his pain level and lack of feeling in his left side. Lopez will leave the Intensive Care Unit Monday and faces 2 to 3 months of rehab.
Garcia noted that the fact that he arrived alert and speaking is a very good prognosis sign.
Bullock said they expect his high mental function could be normal. "The problems we expect are weakness in the left arm and leg, but luckily he's right-handed."
Bullock added that Lopez's "mother's never left his side. They are an amazingly supportive family."
This is a developing story.

Click below for more X-rays and images of the tools required to remove the spear: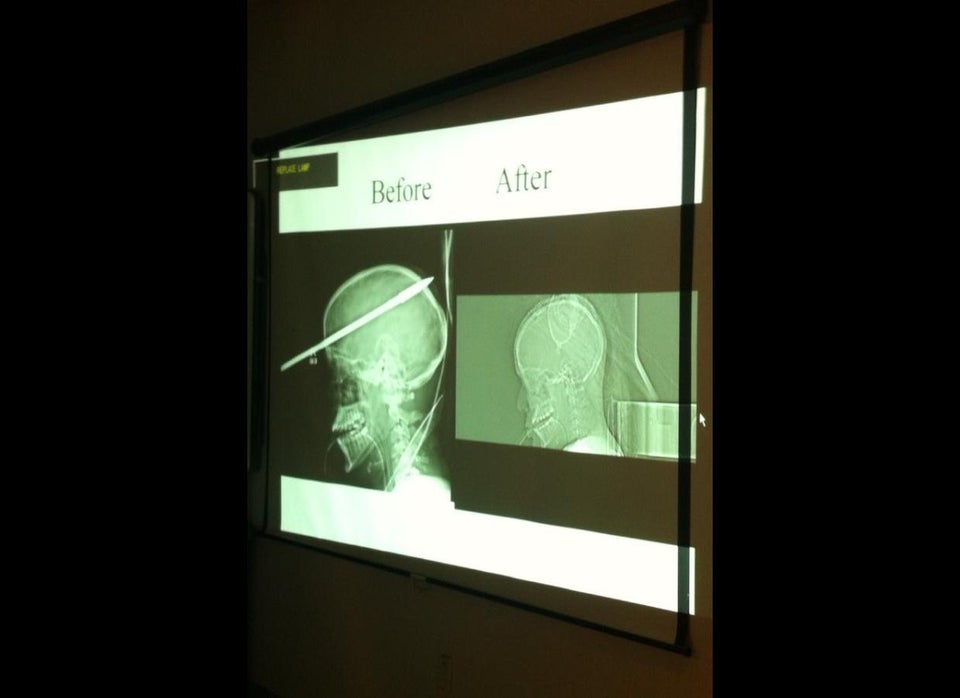 Teen Survives Spear In Brain
Before You Go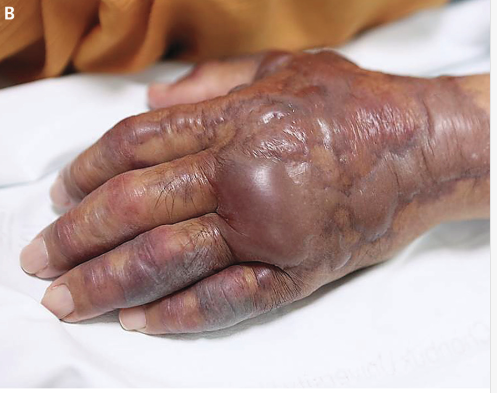 Wild X-Rays And Medical Photos
Popular in the Community