 WASHINGTON -- Ukraine's new Prime Minister Arseniy Yatsenyuk, capping off a whirlwind day in Washington Wednesday at the State Department, the White House and the international affairs think tank Atlantic Council, said he was unconcerned about the time it may take for Congress to pass an aid package for his country.
"It always takes time to make good things," Yatsenyuk told reporters after meeting with the Senate Foreign Relations Committee.
The IMF has loaned cash-strapped Ukraine money since the 1990s, and has tried to press it to raise energy prices that the government heavily subsidizes. The Ukrainian government is currently in talks with the IMF for another package of loans that will likely include painful cuts to energy subsidies.
Senate Foreign Relations Chair Robert Menendez (D-N.J.) said he thought an aid package agreement would come quickly.
"If we have consent, we can always move forward quicker, but if not, I would think that Senator Reid intends to make this the first order of business when we return from the recess," Menendez said, referring to Majority Leader Harry Reid (D-Nev.). The Senate is in recess next week.
Yatsenyuk warned that the Crimean crisis had implications beyond Ukraine.
"This is not the problem between just Russia and Ukraine," he said. "And we want to be very clear on this particular issue. This is the global problem. If Russia goes further, this will totally and entirely undermine the global security."
Before You Go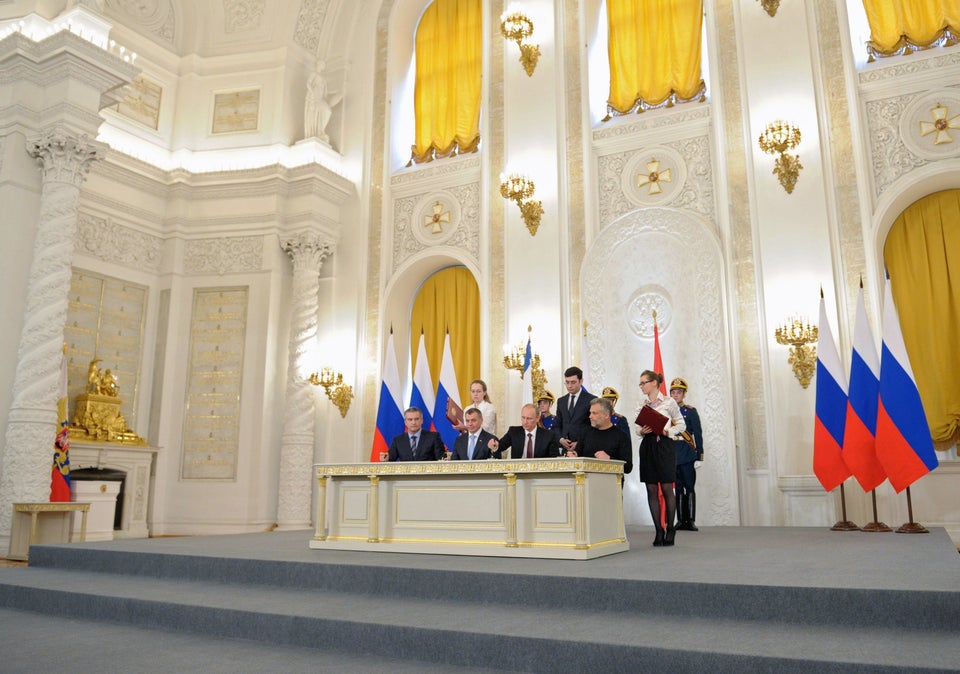 Crimea
Popular in the Community