For 70 years, artist Yayoi Kusama has made it her mission to create environments that obliterate the self, whose aesthetic qualities make the body dissolve into something like infinity. They also ― it should be mentioned ― make for great selfies.
For anyone interested in entering a space at once finite and boundless, or getting a lot of likes on an Instagram pic, I bear good news. A special traveling exhibition spanning Kusama's staggering career, titled "Yayoi Kusama: Infinity Mirrors," is set to tour four major museums in the United States and Canada in 2017 and 2018. That means lots of mirrors, lots of pumpkins, lots of twinkling LED lights, lots of soft phalluses and lots of polka dots.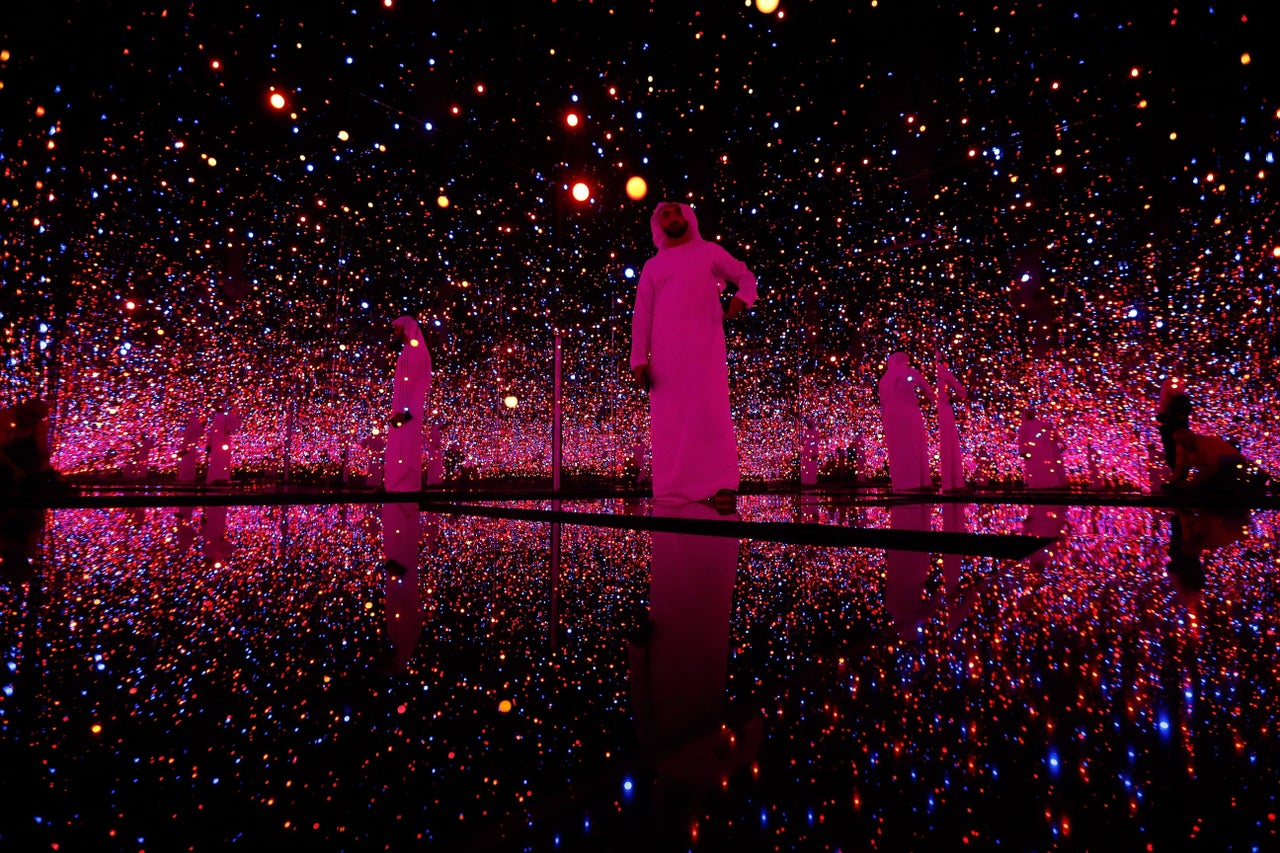 The Broad currently features Yayoi Kusama's "Infinity Mirrored Room" in its permanent collection ― a dark, enclosed space featuring walls of mirrors, reflective pools of water, and a shower of LED lights, all of which conspire to make entering the space feel like moving through the galaxy itself. Only one person can enter the installation at a time, for a maximum of 30 seconds, and the line gets long fast. Come October 2017, the "Infinity Mirrored Room" will be joined by six more of Kusama's dizzying infinity rooms. At least we know Adele will be happy.
The Infinity Rooms will include "Infinity Mirror Room ― Phalli's Field 1965/2016," a mirror-laced space featuring an overgrown field of red-spotted phallic tubers. Also on view will be "Infinity Mirror Room ― Love Forever, 1966/1994," a chamber viewers can glimpse only from the outside, in which colored lights flash and reflect, echoing endlessly throughout the space.
Kusama's iconic participatory piece "The Obliteration Room, 2002," will be in the mix as well ― a white domestic space which visitors cover in multicolored polka dot stickers, transforming the clean expanse into a kaleidoscopic infestation of color.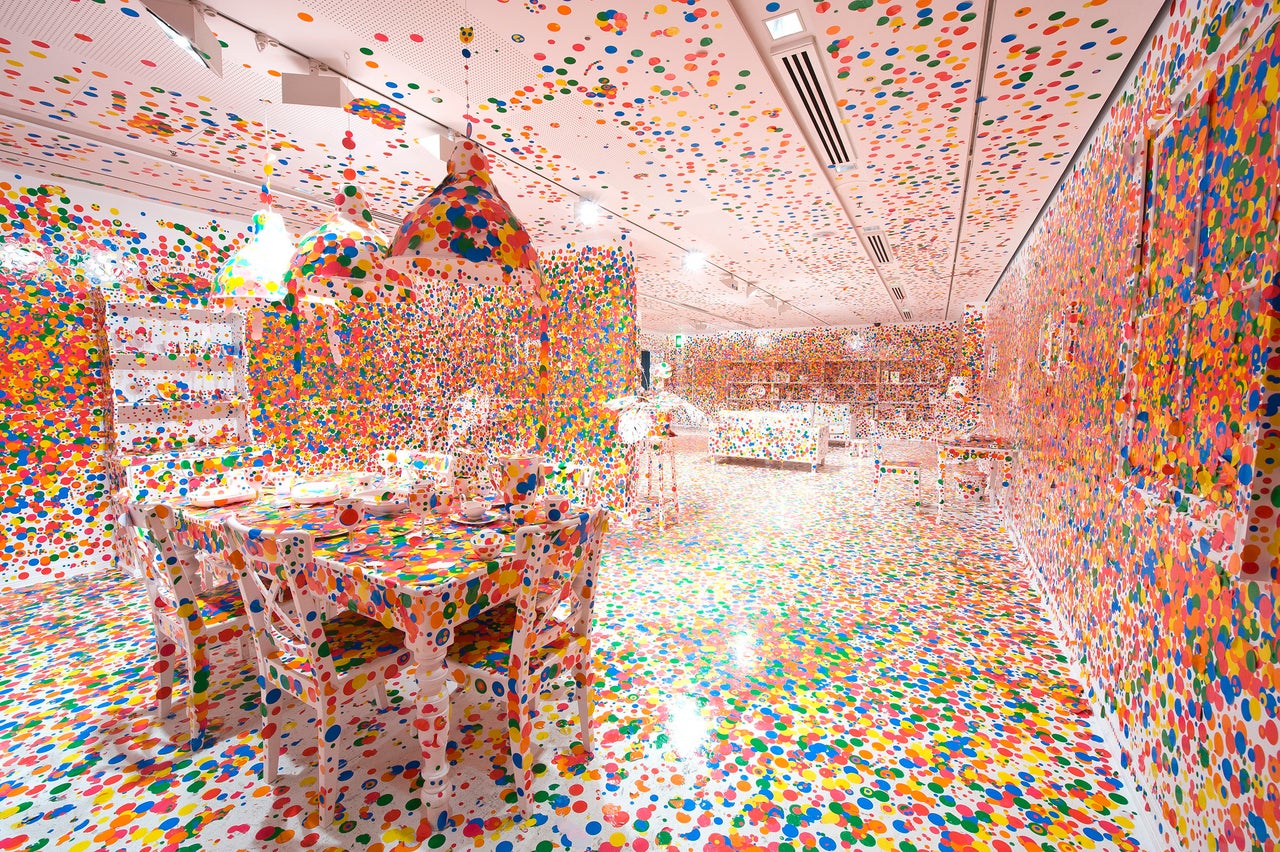 Along with the six infinity rooms, the exhibit will highlight over 60 paintings, sculptures, and drawings from the prolific 87-year-old artist, including her lesser-known collages. The show will offer a tour through the life and work of a living, visionary artist, whose hallucinatory work made the physical world we all inhabit a little more surreal.
"The timing seems right to offer an exhibition that contextualizes the Infinity Mirror rooms and brings Yayoi Kusama's contributions to 20th- and 21st-century art into deeper focus," The Broad's founding director Joanne Heyler said in a statement. "We are thrilled to present this unprecedented special exhibition at the Broad next year that engages seven decades of work by this phenomenal artist."
Mark your calendars. "Yayoi Kusama: Infinity Mirrors" will be on view at the Smithsonian's Hirshhorn Museum and Sculpture Garden from Feb. 23–May 14, 2017; the Seattle Art Museum from June 30–Sept. 10, 2017; The Broad in Los Angeles from October 2017–January 2018; the Art Gallery of Ontario from March–May 2018; and the Cleveland Museum of Art from July–October 2018.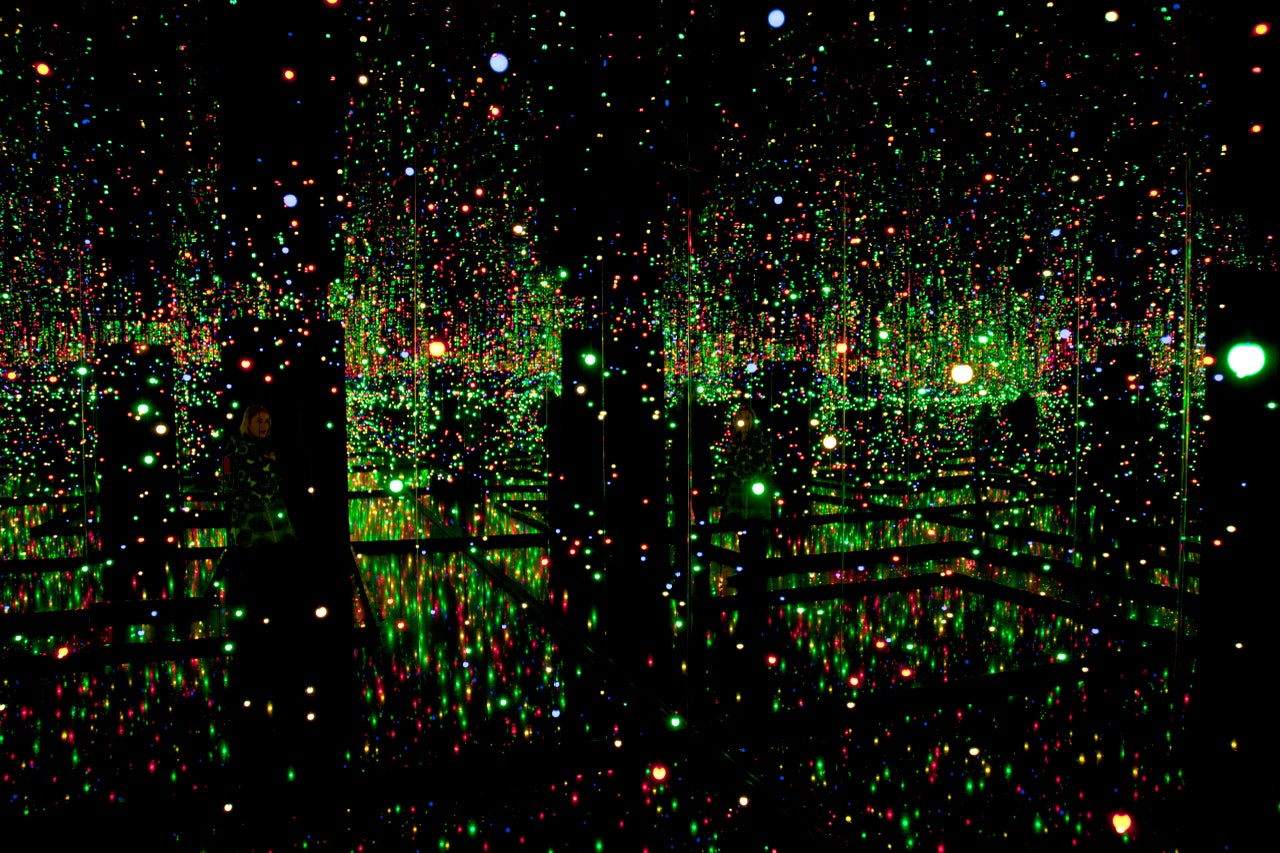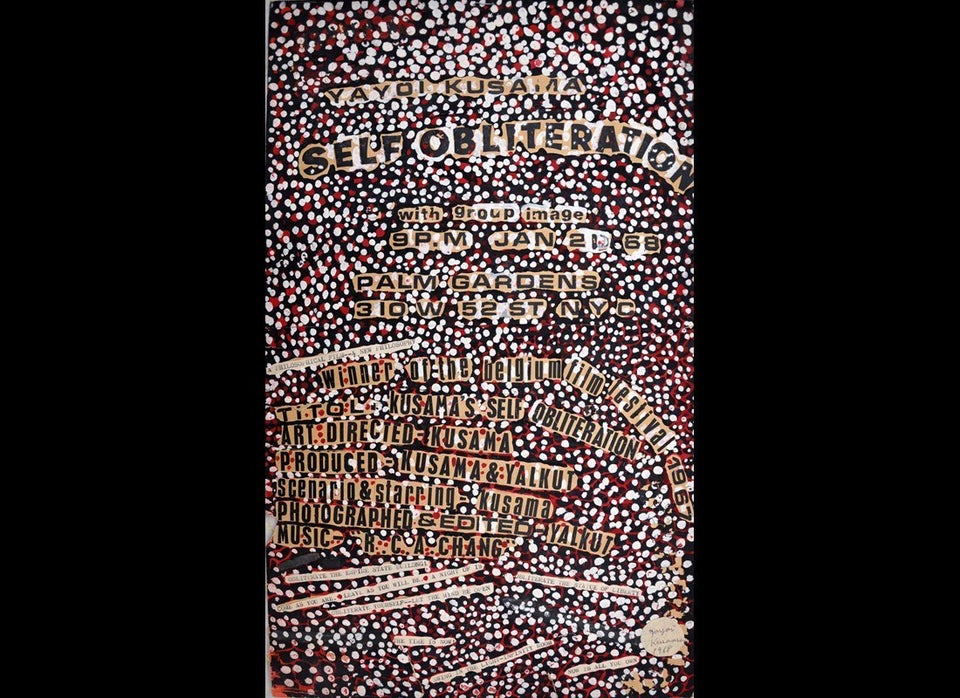 Yayoi Kusama
Related
Before You Go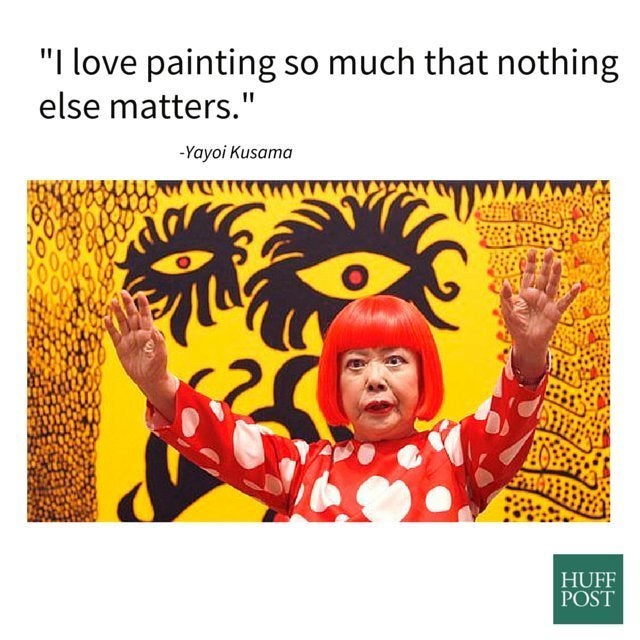 Yayoi Kusama Quotes
Popular in the Community