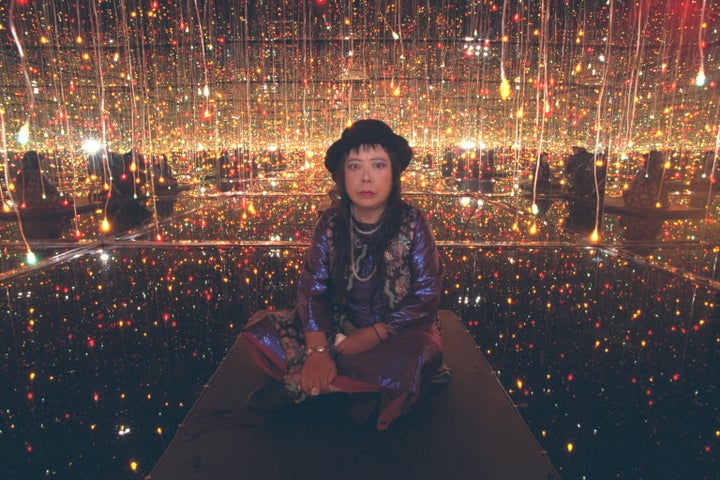 At 88 years old, groundbreaking artist Yayoi Kusama is keeping busy. Her dizzying, 70-year retrospective "Yayoi Kusama: Infinity Mirrors" continues to draw massive crowds as it winds its way across the U.S. Yet the high priestess of polka dots and pumpkins has yet another project up her sleeve: her own museum.
The sleek, five-story building that will soon be home to infinite mirrors, twinkly lights and soft phallic forms was built by Kume Sekkei and completed in 2014, though few knew its intended purpose.
Devotees of Kusama's work ― those who are able to get to Tokyo, anyway ― have lots to look forward to. The museum will feature two floors worth of Kusama's paintings, sculptures and other discrete works, while a third will be reserved for installations of the infinite variety ― i.e. the hallucinatory, mirrored spaces that just beg to be photographed. The top floor will serve as a reading room offering space for archival materials related to Kusama's life and work. And on the first floor will be a gift shop.
The museum will also host bi-annual rotating exhibitions, the first of which is titled "Creation is a Solitary Pursuit, Love is What Brings You Closer to Art."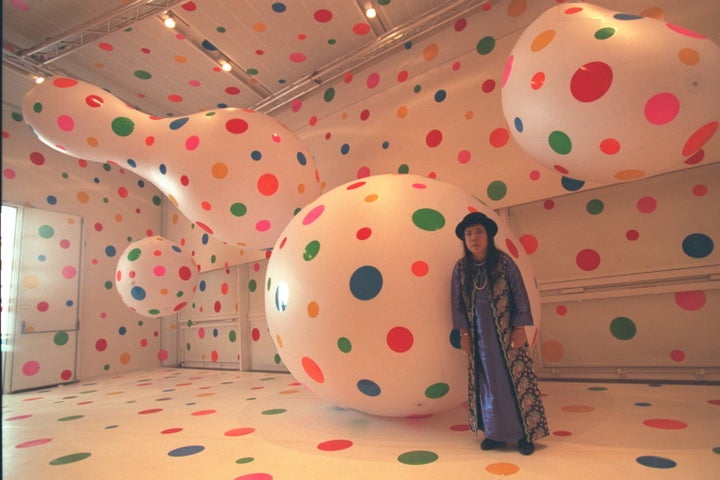 Since 1977, Kusama has lived as a voluntary resident in a psychiatric hospital. She still paints, fanatically, sometimes starting in the middle of the night. "I'm old now, but I am still going to create more work and better work. More than I have in the past," Kusama told The Washington Post. "My mind is full of paintings."
The iconic artist seems to have tapped into an infinite well of inspiration and energy. And the public's appetite for and obsession with her work seems equally immeasurable.
The Yayoi Kusama Museum will open on Oct. 1, and its opening exhibition will run until Feb. 25, 2018. General admission is ¥1,000, or about $10. Timed tickets will go on sale Aug. 28.
And for those based in the states, you can see Kusama's "Infinity Mirrors" between Oct. 21, 2017, and Jan. 1, 2018 at Los Angeles' The Broad. Tickets for that show will be released on Sept. 1 at 12 p.m. PST, and we suggest you act fast.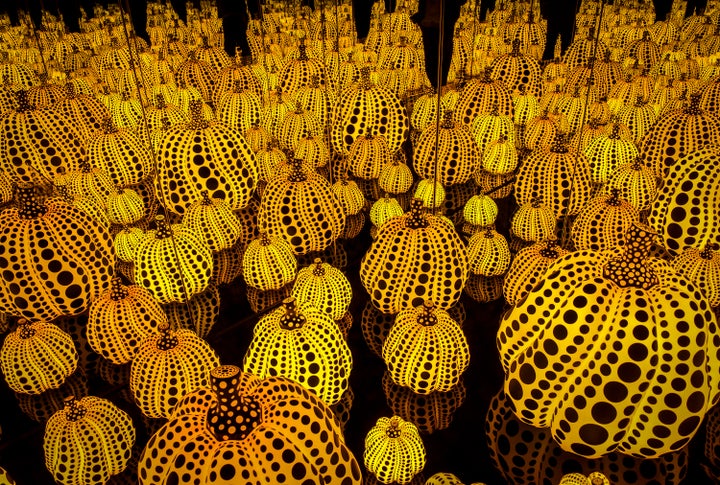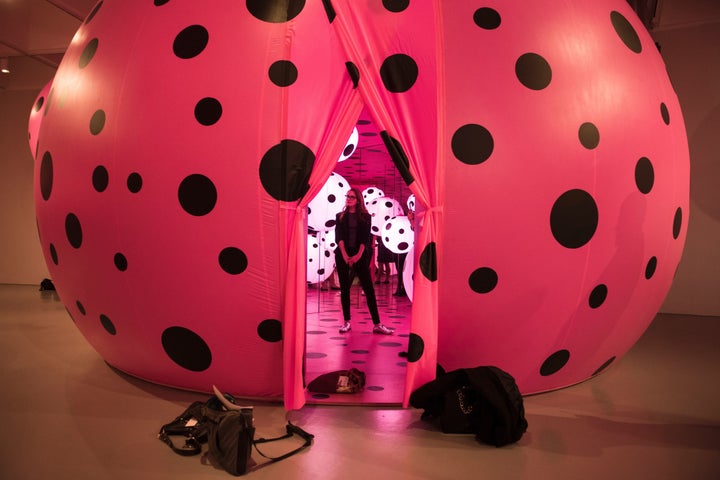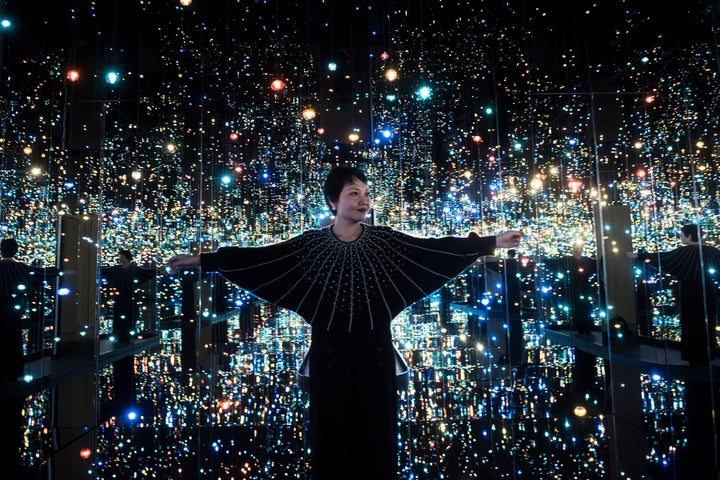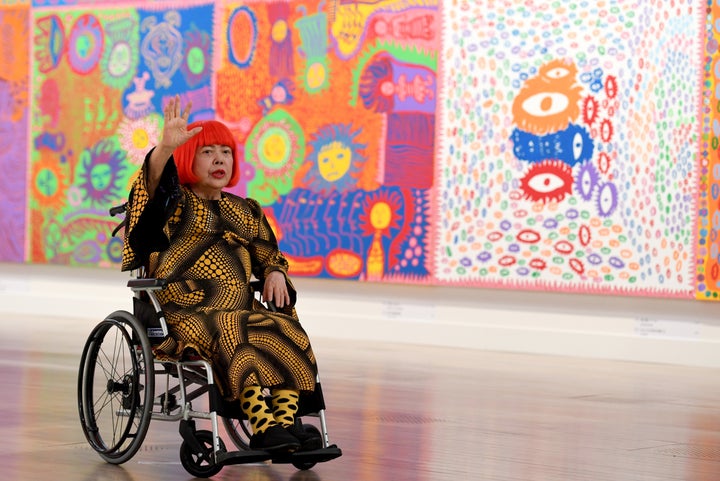 Before You Go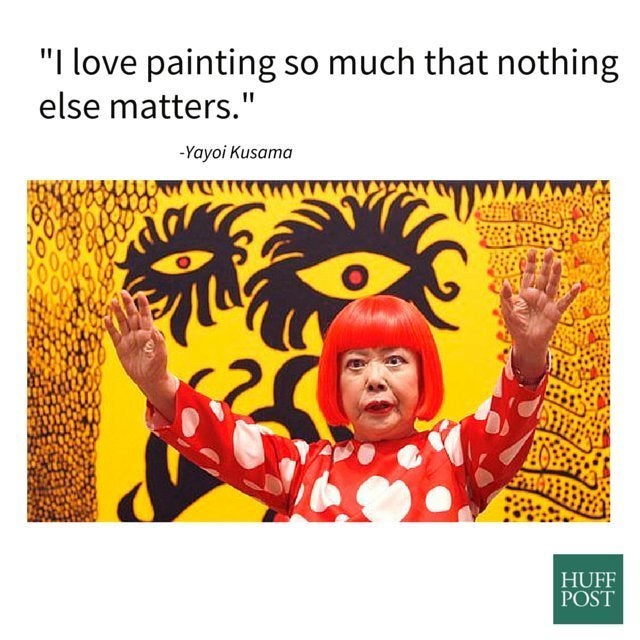 Yayoi Kusama Quotes
Popular in the Community