Less than a week after the "/hirshhorn.si.edu/collection/resource-centre/#collection=current-exhibitions","lnid":"Yayoi Kusama: Infinity Mirrors"}}">Yayoi Kusama: Infinity Mirrors" exhibition opened at the Hirshhorn Gallery in Washington, D.C., a selfie-related incident caused one of the polka-dotted pumpkins on display to break.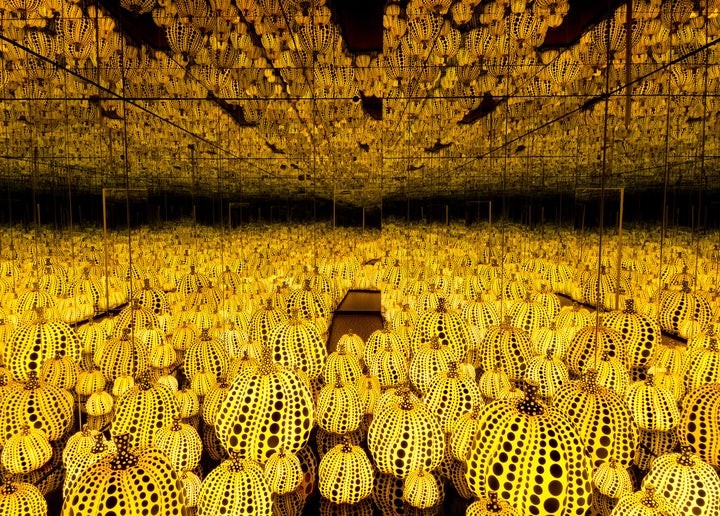 The exhibition of the iconic Japanese artist's work spans her 70-year career and includes six of her famed "infinity rooms" ― those mirrored, magical-looking spaces you've seen on your Instagram feed:
The exhibit has attracted loads of visitors since it opened Thursday, many of whom have waited for hours to experience the famed artist's work.
Allison Peck, director of communications at the Hirshhorn, told The Huffington Post, "On Saturday afternoon, a piece within "All the Eternal Love I Have for the Pumpkins" sustained minor damage and the room was closed temporarily. It was evaluated by the Hirshhorn's experts and it will reopen shortly.
"We take great care of our artwork, and also place a great deal of trust in our visitors, providing clear instructions at the entry for each room. When the room reopens, it will have increased security and visitor services staff."
There's no way for the museum to confirm exactly how the sculpture broke because there weren't security guards present, Peck told The Washington Post. Museumgoers are meant to experience the rooms alone to give the impression of entering a boundless realm, so only a few enter at a time and spend 30 seconds inside with the door closed. 
A 4-foot version of one of Kusama's polka-dotted pumpkins sold at Sotheby's in Hong Kong for the equivalent of about $780,000. The pumpkins in the infinity room are smaller and part of a larger installation, so they hold no intrinsic value on their own. The cost to repair the broken pumpkin was negligible, and did not impact integrity and experience of the installation, a spokesperson for the museum said.
In the meantime, art (and selfie) lovers can take to one of the five other infinity rooms open at the exhibit at the Hirshhorn Gallery.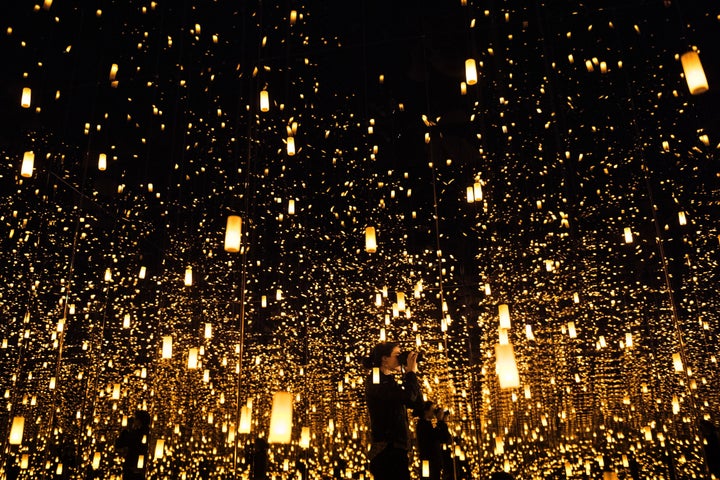 This post has been updated to clarify that the pumpkin sold at auction in Hong Kong cannot be compared the pumpkin that broke in the infinity room, as they are different works by the artist.
REAL LIFE. REAL NEWS. REAL VOICES.
Help us tell more of the stories that matter from voices that too often remain unheard.
BEFORE YOU GO