"I, Kusama, am the modern Alice in Wonderland." So begins Yayoi Kusama's visionary take on Lewis Carroll's "Alice in Wonderland", the iconic tale of an imaginative girl's world gone topsy-turvy.
We all know the story of the little girl who journeyed into the rabbit hole and came out in a world of white rabbits, red queens, smoke-puffing caterpillars and cheshire cats. The imaginative story has become an ideal canvas for surrealists throughout history, from Salvador Dali to Tim Burton.
Yet the classic tale rings particularly true for Kusama, who since childhood has experiences hallucinatory visions of a polka dot-covered reality. Kusama's spotted world continued to haunt and inspire her throughout her life, leading to a prolific artistic career and a long battle with mental health. Kusama's work mixes fantasy and nightmare, imagination and madness, naivety and fear. In many ways Kusama is a living manifestation of Carroll's story, in which imagination leads our intrepid explorer, Alice, to see the world differently.
In an interview with 'BOMB', Kusama said, "My art originates from hallucinations only I can see." Her illustrations seamlessly blend her iconic style and Carroll's classic message, giving us a glimpse at colors and shapes through the looking glass like we have never seen before. Published by Penguin Classics, Kusama's take on Alice shows how no matter how old you are, childhood never has to end.
Which artist would you like to see illustrate a book? Let us know in the comments section.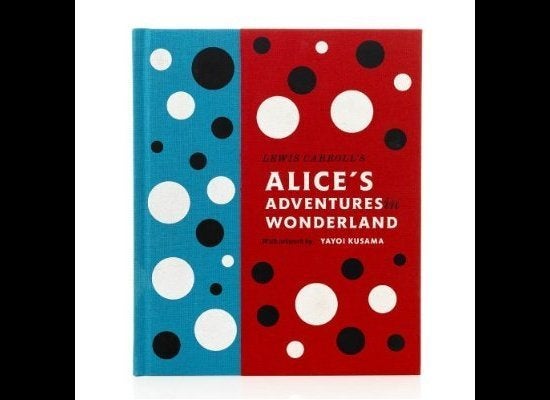 Related
Popular in the Community