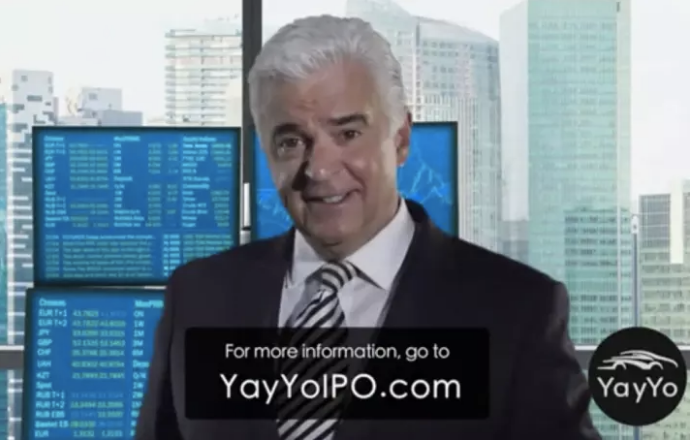 Ramy El-Batrawi has founded 27 companies that are now inactive or dissolved, hawking everything from relationship counseling to futures trading to van rentals to Alaskan fishing vacations, a HuffPost review of state records finds. He even ran a travel agency in Palm Beach, Florida, with a Saudi arms dealer involved in the Iran-Contra affair, and was named as a go-between for an offshore entity listed in the Panama Papers.
In 2010, the Securities and Exchange Commission barred El-Batrawi from being an executive in a publicly traded company for five years as part of the settlement over a $130 million stock fraud case against a company he led until it collapsed in 2001.
Now that his prohibition period is over, El-Batrawi has something new to sell: shares in YayYo, a price-comparing ride-sharing app that doesn't currently work and is pronounced like outdated slang for cocaine.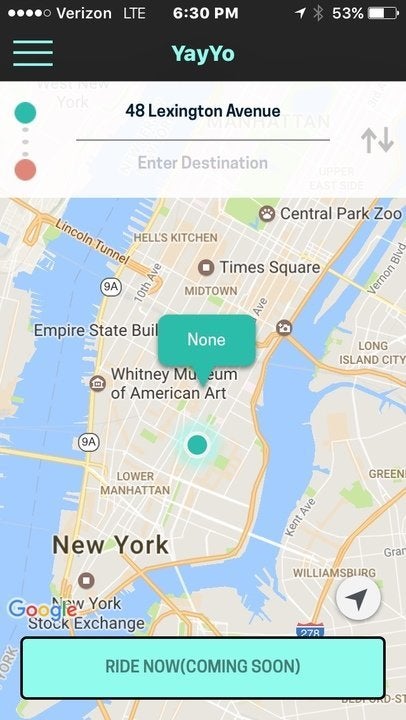 The company, with El-Batrawi as CEO, is trying to sell $50 million in stock ― which it can do thanks to newly relaxed securities laws that let speculative startups raise money from mom-and-pop investors. Proponents of the laws said they would boost the economy and create jobs, while critics said the loosened rules put people's money at risk.
YayYo paid Master P to record a promotional track for the company and has been running TV ads on daytime cable news for weeks featuring the actor John O'Hurley, who famously played a catalog salesman peddling ordinary products and whimsical stories on "Seinfeld."
"What if you were an early investor in Uber or Lyft — what would you be worth today?" O'Hurley asks. The answer, he says, is that you would have made "made millions, if not tens of millions." (Uber and Lyft are valued at $62.5 billion and $7.4 billion, respectively.)
But wait, there's more: YayYo, O'Hurley says, might just grow even faster that Uber and Lyft. When and if YayYo's app works, it will let you compare prices from different ride-hailing companies by plugging directly into the data that companies like Uber and Lyft have made available to third-party developers.
As the old saying goes, if it sounds too good to be true, it's probably running stock ads on Fox News at 11:45 on a random weekday morning.
Lyft has already filed a cease and desist order against YayYo and barred the company from using its data, a spokesman told HuffPost. Uber did not return HuffPost's request for comment, but BuzzFeed's Will Alden noted that the company's terms don't allow its data to be aggregated with that of its competitors.
A ride-hailing price-comparison app that can't compare the prices of the two dominant ride-hailing services is extremely unlikely to succeed, let alone be larger and more popular than the two multi-billion-dollar companies whose data it's supposed to use.
A spokesperson for YayYo declined HuffPost's request to comment for this story. Bob Vanech, a YayYo board member, told BuzzFeed last week that the company was likely to meet its $50 million goal.
"A ride-hailing price-comparison app that can't compare the prices of the two dominant ride-hailing services is extremely unlikely to succeed."
Buried on page 54 of YayYo's 69-page offering document filed with the Securities and Exchange Commission is a biography that details some of El-Batrawi's past business ventures, as well as his history of running afoul of financial regulators. What got him temporarily banned from running a public company was his leadership of GenesisIntermedia, a telemarketing company.
The SEC alleged that El-Batrawi and Adnan Khashoggi ― a Saudi arms dealer who was rumored to be the world's richest man in the 1980s ― created an offshore company to hold 15 million share of Genesis' stock. The offshore entity then lent those shares to stockbrokers in return for cash. The loan agreements, the SEC said, meant that if the price of Genesis stock rose, El-Batrawi and Khashoggi would receive more cash.
So they allegedly pumped up the price of the stock by making false statements about the company's finances and restricting the number of shares that could trade. They also paid an actress to promote the stock in TV commercials.
When the value of Genisis stock fell as the stock market dropped after the 9/11 terrorist attacks, El-Batrawi and Khashoggi were supposed to pay back their loans, but they defaulted, bankrupting the brokers who had given them cash. The Securities Investor Protection Corporation, a government-mandated industry group that effectively insures customers' accounts when a brokerage goes under, had to step in with what was at the time the agency's largest-ever bailout.
At least nine other companies El-Batrawi registered were dissolved between 2002 and 2004 for failing to pay annual fees or to file reports to the state officials. Douglas Jacobsen, who was Genesis' former chief financial officer, told HuffPost he had created 20 or 30 different entities for El-Batrawi, a number of which were effectively shuttered in 2001.
Jacobsen blamed the Sept. 11 attacks for the businesses' failures: "9/11 ruined everything for everybody," he said. While that explanation seems insensitive, it's probably not entirely wrong: Sudden stock market drops like those after 9/11 can help unmask fraudulent business schemes that rely on stock prices continuing to go up. When the overall stock market dropped, it dragged Genesis' stock down and prompted the brokers to ask for their money back ― only to discover they weren't getting paid back.
But even in disclosing these not-very-promising past business ventures in his YayYo's SEC filing, El-Batrawi may be overstating his professional background.
The offering document says that El-Batrawi also founded Aloha Aviation Group, which then partnered with an investment vehicle run by billionaire Ron Burkle to acquire the then-bankrupt Aloha Airlines in 2005.
A spokesman for Burkle's firm, The Yucaipa Companies, declined to comment, but a close associate of El-Batrawi told HuffPost the SEC filing does not accurately state what happened. El-Batrawi tried to bring Yucaipa deals and introduce the company to people, but it didn't really pan out. El-Batrawi, the associate said, is "being a little bit fast and loose" ― exaggerating his involvement in the deal to bolster his résumé.
YayYo is almost exactly what critics of the Jumpstart Our Business Startups Act ― the JOBS Act ― feared when President Barack Obama signed the bill in 2012. (The SEC finished the final rulemaking to implement the law in 2015.) The legislation capitalized on the idea that crowd-funding could help boost the economy by kickstarting investments in small, innovative and risky companies that are normally open only to sophisticated investors like venture capitalists.
"It's really hard to see how removing basic investor protections and exposing millions of Americans to ripoffs will spur 'jobs,' but it isn't hard to remember how it helped destroy the economy," Tyler Gellasch, a former Senate staffer and counsel for SEC Commissioner Kara Stein told HuffPost. "Unfortunately, that's exactly where Congress and the SEC seem to now be headed."
From Gellasch's perspective, the JOBS Act was a siren call to for shady businessman to take money from gullible investors. In YayYo's case, it seems like that's exactly what's happening.
Popular in the Community