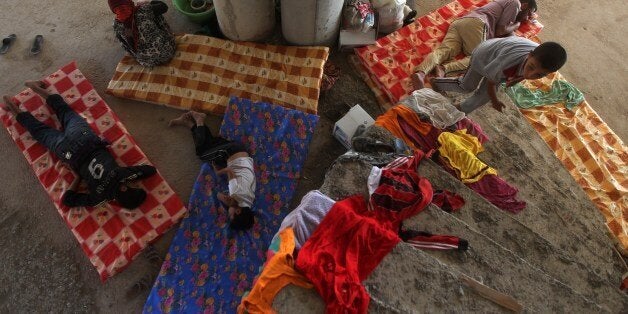 Islamic State fighters abducted over 100 Yazidi women and children when they captured the northern Iraqi town of Sinjar last week, a senior commander in the group told CNN on Wednesday.
Militants from the Islamic State, formerly known as ISIS, killed many of the Yazidi men in Sinjar and have taken the women and children to Mosul, a city controlled by the extremist group, the commander said in a telephone interview with CNN.
A U.S. official, speaking on condition of anonymity, told the Associated Press that the women were kidnapped so that they can be sold or married off to extremist fighters.
Tens of thousands of Yazidis -- members of a minority group deemed heretical by the Islamic State -- fled their homes earlier this month as the militants advanced through northern Iraq.
Related
Popular in the Community