It was the imminent threat of a massacre on Iraq's Sinjar mountain that first drew U.S. airstrikes against the Islamic State militant group in August. That threat never went away.
On Monday, Islamic State militants returned to attack Sinjar, prompting members of the Yazidi minority living in the area to find refuge up the mountain yet again.
Many had never left their mountain homes, even though extremist fighters continued to surround the mountain after the coalition strikes. Swedish journalist Khazar Fatemi headed to Sinjar in late September to interview some of the Yazidis who had stayed behind. Fatemi, who is Kurdish and was born in Iran, reported from the mountain for Swedish TV network SVT.
Amid the rubble of abandoned villages, evacuated after the extremists' assault, Fatemi met a Yazidi man who stayed to defend the mountain, fighting alongside Syrian Kurdish militants. "We will never surrender Sinjar. This is our honor, we won't leave our home, never!" he told the reporter.
A Yazidi women who refused to uproot her family from their home on the mountain explained to Fatemi: "We grew up in Sinjar. We are Sinjar's children."
U.S. airstrikes helped ease the first siege earlier this summer, enabling Kurdish fighters to open a passage for tens of thousands Yazidis to escape. On Monday, the Yazidis who remained appealed again for American protection. From the mountaintop, Yazidi parliamentarian Mahama Khalil said he could see coalition planes in the sky, and urged them to strike advancing Islamic State tanks.
Related
Before You Go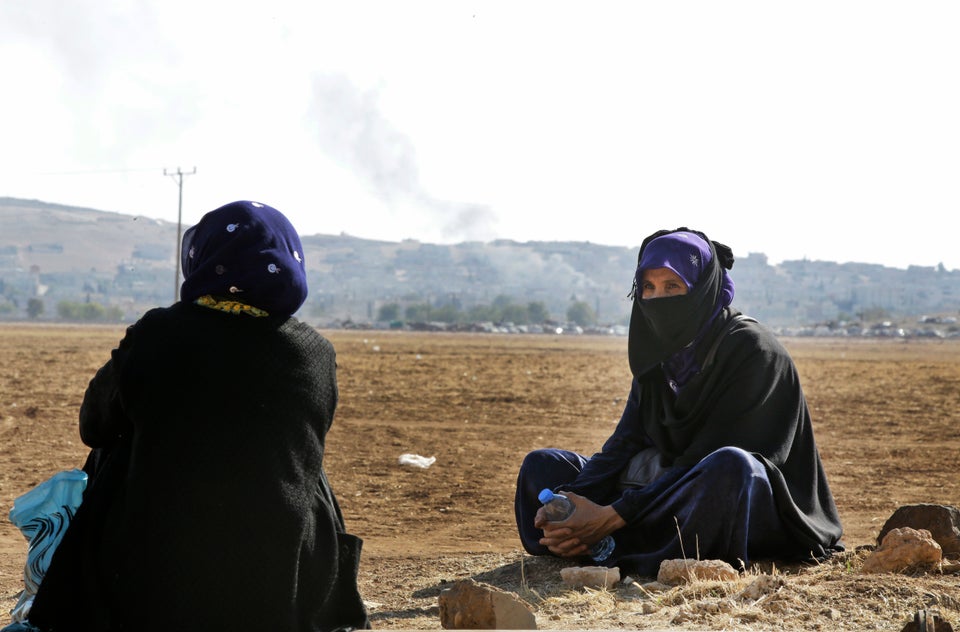 Syria War In October
Popular in the Community