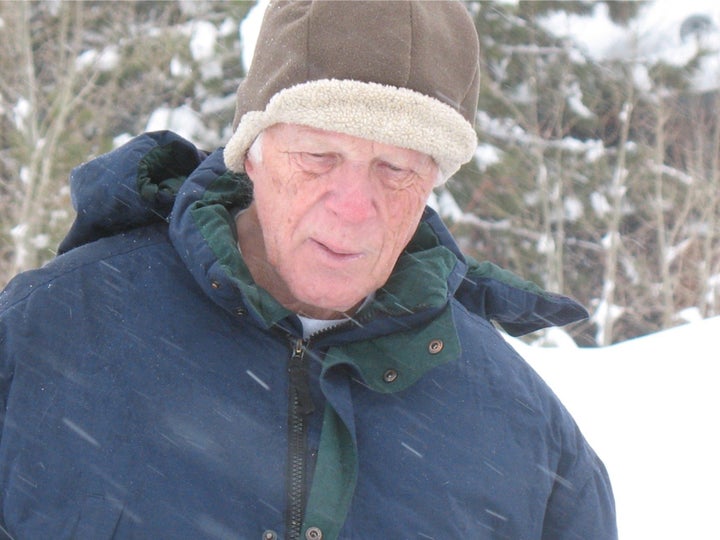 Ann Brenoff's "On The Fly" is a weekly column about navigating growing older.
One year ago on Nov. 17, my husband of decades walked down the front steps of our home for the very last time. The EMT guys scooped him up from the pavement where he had collapsed and took him by ambulance to the hospital.
He spent Thanksgiving there, before being discharged to a nursing home, where he spent Hanukkah, Christmas and New Year's. He died in early January, back in the hospital, concluding what was, without question, the most miserable period of all of our lives.
I'm not someone who is big on marking the anniversary of unpleasantness. Truth be told, I would need to check the calendar to remember for certain if my husband's death was Jan. 3 or Jan. 4.
It doesn't matter to me when his heart technically beat for the last time; he died in pieces over a two-year stretch from kidney failure and heart disease, and then sank like the Titanic between Nov. 17 and that day in January ― whichever one it was. We knew he was dying; we just didn't know when, and we lived each day of those seven weeks terrified it would be that day. Play that against a backdrop of "the holidays," and last year at this time was nothing short of a daily battle to keep sane.
Time has actually flown by since his death. Life has a way of prodding you to continue.
The kids and I took our first vacation without him last summer, watched our first July 4th fireworks show without him, and went to our first soccer tournament without him this fall. We tackled our first math homework without him (and hired a tutor); took our skittish dog Harry to the vet for the first time without him (sorry about the muzzle, fella); and blew out the birthday candles on our cakes without him sneaking in the ones that keep reigniting no matter how much you blow. I filed our first tax return without him, dealt with our first plumbing problem without him, had my first health crisis without him.
We have cried and we have laughed without him. Hardly a day goes by when we don't start a sentence with "Remember when Dad ..." But we are all still standing, functioning, moving forward. We survived our loss of him, which would no doubt please him.
Now we are rounding the final corner of our year of firsts, which is admittedly shaping up to be the roughest part.
Grief is a very personalized thing, I've learned. It can sneak up and bite you in the ass when you least expect it, triggered by the most innocuous things. We were in a crowded tourist shop in Denali, Alaska, in August when I accidentally bumped into a hat display, knocking one hat to the ground. It was the Tilley hat that my husband always wore. "Dad's here," said my daughter. It stole my breath away, knowing she was right.
When I ordered new furniture for the family room six months ago, I gave away his favorite chair. Decorating and buying new furniture thrill me. Watching the chair be carted off to a new home did not; it near destroyed me.
His clothes still hang in the closet. His life treasures are still stored in the garage. I'm getting there, I told a friend. I may just not be ready to see my closet and garage empty of his things for the first time.
But soon, soon I know I will.