Pleasure is not a "dirty" word.
I'm dedicated to living a life filled with pleasure, and I love to inspire pleasure appreciation in others. It's my work, and it's my passion. Pleasure is my creative rocket fuel for all the parts of my life -- and it can be yours too.
Pleasure is about being happy and feeling good about ourselves. Living a life filled with pleasure can make us feel sexier, younger and more energetic.
It can all start with the creation of your very own "Pleasure Plan".
Having a plan of dependable pleasure in place, will build anticipation in your life. And anticipation builds arousal which leads to creativity and happiness! Our arousal loves to be stoked with anticipation and yearning for what is yet to come. When it comes to pleasure there is really no limits or a defined way of experiencing pleasure. It's all about opening yourself up to new experiences and being intentional about bringing pleasure into your life.
This is not magic, you can create this in your life!
Take a minute and think about how you feed yourself pleasure. Perhaps it's not the story book romance that we thought we would have in our lives. Or our marriage beds have cooled, or there isn't a partner at all. Or maybe we just want something more or different? What then? Do we simply crumble and find ourselves in a very long season of discontent?
Screw that. Do you want more pleasure, fun and adventure in your life? Then create the plan. Take out the calendar and start planning your own "Year of Pleasures".
It just doesn't look one way.
It's okay to go digging in your 401K for pleasure. You are never too young or too old to transform your relationship with pleasure.
Tips on Creating Your Pleasure Plan

There are several parts to creating to a good pleasure plan; you need to engage your body and your mind.
1. Declare your "Year of Pleasure". Enlist support. Talk to your friends about it or enlist a Pleasure Coach. Without support your Pleasure Plan may fail as easily as the next green drink diet plan.
2. Start a journal about it, or go public with a "Pleasure Plan Blog". Documenting your Pleasure Plan can be a lot of fun and sharing the journey publicly in a blog or on social media can keep the inspiration going and bring you support.
3. Consider creating a Pinterest account dedicated to all the kinds of things that could bring you pleasure over the year. Or go traditional and buy magazines to create a collage and hang it in a prominent place in your home.
4. Layout your calendar and your finances! Put aside a budget of time and money. Give generously to your plan. Your life will transform. Really, the new whatever can wait!
5. Consider taking a "Pleasure Retreat". I try to have one every two months for an extended weekend. I plan for it. I pull every drop of pleasure out of that time. There is the pleasure of anticipation and planning, the actual event, and the after glow where I can roll it around in my mouth for weeks after! Go somewhere you have never been before. Figure out the food! What is your pleasure? Experiment. Your pleasure could be visiting gardens, it doesn't have to be sex!
6. Bring the flirting back in your life! If you can find somebody to "Crush" on; have at it. Crushes do not have to be fulfilled. And sometimes, they are best left as "muses". But a muse or "crush" can certainly raise our arousal levels and bring us tons of pleasure. How many love songs have been written for unrequited love?
7. Get intentional about creating new experiences. Can you go to the market seeking out new foods to eat? When was the last time you ate with your fingers or cooked from a recipe book?
8. Buy flowers just for yourself.
9. Cruise the best seller lists, walk through book stores and pick out books to read just for pleasure.
10 Buy a new sex toy. But don't just go buy one -- plan for one. Read about the new sex toys on the market and really decide which one will be the most exciting for you.
11. Go for massages, scrubs and facials or create soaking bath time for yourself at home.
12. Plan for dates night with yourself or with a partner. Create sexy evenings. Take time to research the possibilities. So much of the fun is in the planning!
13. Do something unexpected such as buy an outfit, corset, lingerie that you would never have worn before -- then wear it.
14. Shop for the perfect piece of candy and buy just one piece. How will you enjoy it?
15.. Explore workshops! There are lots of awesome workshops from everything to photography to the sexuality realm!
The point is to make a plan and try new things; it can all begin with declaring your very own "Year of Pleasure".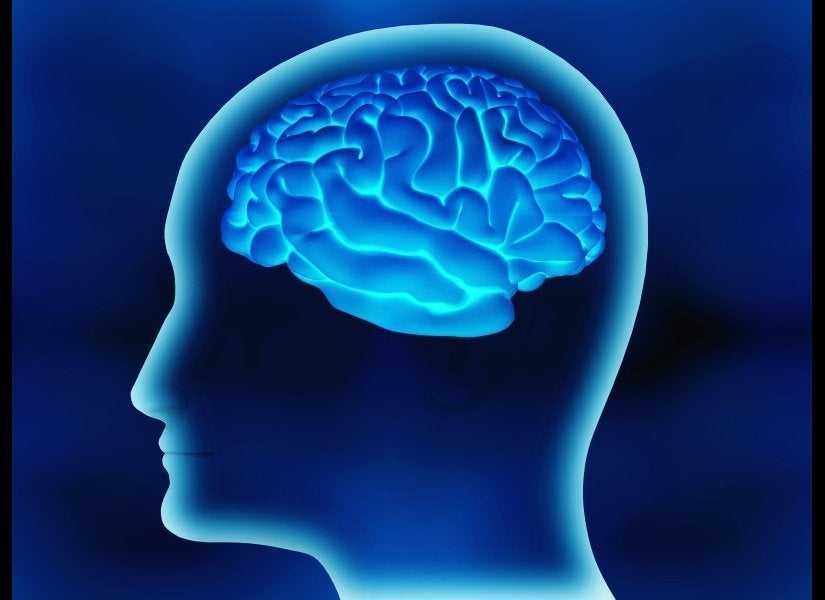 5 Ways Post50s Can Improve Their Sex Life
Related
Popular in the Community