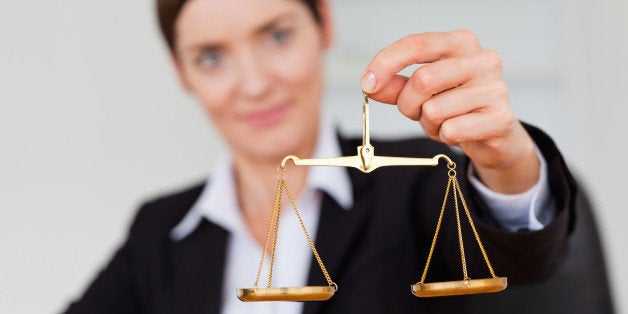 I was 12 years old during the historic Year of the Woman in 1992. I remember the sense of hopefulness my Mom and her feminist friends had as they talked about the possibilities for discussion, action and policy around women's equality. They had fought tirelessly for gender equity in their own careers -- fought so their daughters wouldn't need to.

Fast-forward 22 years, and as the new President and CEO of Wider Opportunities for Women, I am wondering when the Year of the Women will really happen. Beyond my own personal history, as I reflect on the 50-year history of WOW, I am sure our founders didn't think we would be here either. With passage of the Equal Pay Act more than 50 years ago, I am sure they, too, were hopeful sustainable progress was imminent.

For much of my career, I've worked with people who were homeless and living in poverty; and I've seen the faces of women and their children who needed more than we could provide. They needed real systemic change, and organizations like WOW to lead the charge to help them truly be successful and have the dignity of providing for their families and realizing their dreams.

Coming to Wider Opportunities for Women has allowed me to apply what I saw on the ground in direct service and continue WOW's incredible work over the last 50 years of building on research, policy and advocacy to create an action plan to help women, children and elders achieve the economic security and opportunity they deserve. But I, too, am disappointed we are fighting the same battles today as those WOW's founders sought to eliminate.

One of those battles -- wage inequity -- has been in the forefront of advocates' conversations the past few weeks. The Lilly Ledbetter Fair Pay Act was the first bill President Obama signed into law and last week, the Senate took a significant step towards building on the Fair Pay Act by voting (73-25) to open debate on the Paycheck Fairness Act. This vital legislation would work to fight pay discrimination and help women collect the pay they've earned. The wage gap impacts women of every race, disproportionately impacting Black and Hispanic women who earn 64 and 53 cents for every dollar earned by men. It impacts women in every occupation, from traditionally female jobs like teachers to those in nontraditional jobs (particularly non-unionized positions). It exists in every state, from Washington, DC where women earn on average 80% of what men make, to Louisiana and Wyoming where women earn just 67 and 64 cents, respectively, for each dollar earned by men in those states. The wage gap impacts women at every level of education and it compounds over women's lifetimes to produce significant gaps in economic security between men and women in retirement.

According to WOW's Basic Economic Security Tables, the wage gap leads to 60% of single adult women lacking basic economic security as compared to only 45% of single men. Recent analysis by WOW finds, however, that closing the gender wage gap between a full-time employed woman and man would increase that women's economic security by 22%. A woman working full time at the current wage gap making median wages will make over $320,000 less over the course of her career. Persistently lower wages throughout a woman's working years result in a diminished capacity for saving and increased economic insecurity.

We've seen progress but it has been slow. The Lilly Ledbetter Fair Pay Act and what we thought was the Senate's momentum around the Paycheck Fairness Act is a sign of political movement, but still hasn't significantly moved the needle on the wage gap. The Administration has continued to address wage inequity with President Obama signing an Executive Action preventing federal contractors from retaliating against employees for their discussion of wages and pay. And I was there in July to witness the President sign an Executive Order requiring federal contractors to track and release compensation data, broken out by sex and race.

I was also watching Monday as the Senate loss momentum around the Paycheck Fairness act and the Bill was stopped by a procedural vote. Not only are we still fighting the same battles, we've reduced the economic security of women to political maneuvering and forgotten how much they matter to the overall success of our country.

The day after the Senate's failure to open the floor to a vote on the Paycheck Fairness Act, the Census Bureau released data on the wage gap with expert analysis estimating the wage gap has moved from 23 cents in 2013 to 22 cents in 2014. While this means women's-to-men's earning ratio is still only 78%, at the very least the small move in the right direction can help bolster momentum around pay equity in response to the Senate's inaction.

Despite these only modest gains, the Paycheck Fairness Act and Executive Action remain key tools to make more drastic strides on the path to pay equity. Frankly, we can't stop there. We must also address all the additional issues that threaten women's economic security and look to states like Minnesota who recently passed a comprehensive Women's Economic Security Agenda as a guide for making real systemic change.

I certainly believe the year of the woman can happen again in my lifetime, I just don't want it to be in another 50 years.
Calling all HuffPost superfans!
Sign up for membership to become a founding member and help shape HuffPost's next chapter