Aaah, summer -- that long anticipated stretch of lazy, lingering days, free of responsibility and rife with possibility. It's a time to hunt for insects, master handstands, practice swimming strokes, conquer trees, explore nooks and crannies, and make new friends. In short, summer is a time for unstructured play, bringing with it all the rich developmental benefits that make play such a vital part of our children's lives.
But how many children actually experience this kind of summer? Summer vacation sounds great in theory, but it has become increasingly problematic in practice. While middle- and upper-class children flock to sports camps and travel on family vacations, America's poor children -- mostly for lack of other options -- head to the couch. As David Von Drehle points out in TIME:

"... for many children -- especially children of low-income families -- summer is a season of boredom, inactivity and isolation. Kids can't go exploring if their neighborhoods aren't safe. It's hard to play without toys or playgrounds or open spaces. And Tom Sawyer wasn't expected to care for his siblings while Aunt Polly worked for minimum wage."

A recent study by the Kaiser Family Foundation, reported in USA Today, examined American children's media usage across racial subgroups and found that "minority children spend an average of 13 hours a day using mobile devices, computers, TVs and other media -- about 4 1/2 hours more than white kids."
While the report stated no definitive reasons for the disparity, it's telling that higher media usage is concentrated in groups with higher rates of poverty: In 2009, according to the U.S. Census, 25.8 percent of blacks, 25.3 percent of Hispanics, and 12.5 percent of Asians were poor, compared to 9.4 percent of whites. As Frederick Zimmerman, chair of the department of Health Services at the UCLA School of Public Health Children, points out, "children may turn to media if they feel their neighborhoods lack safe places to play."
To make matters worse, more and more public facilities and programs -- which have long helped to narrow the summer opportunity gap between poor children and middle- and upper-class children -- are on the chopping block. As reported here in The Huffington Post, "A rising number of children can look forward to excruciatingly boring school breaks this year as budget crises in places such as New York, Washington, D.C., Houston and Detroit rob them of the activities and programs that have long defined summer in the city for urban youngsters."
Public swimming pools, recreation centers, summer reading programs, youth jobs programs -- they are all shutting their doors. And they are all facilities and programs relied on most heavily by low-income children.
Educators in favor of year-round schools lament "summer learning loss" -- for all children, but especially for the poor. Says Drehle, "Summer vacation is among the most pernicious, if least acknowledged, causes of achievement gaps in America's schools." He continues, "By the time the bell rings on a new school year, the poorer kids have fallen weeks, if not months, behind."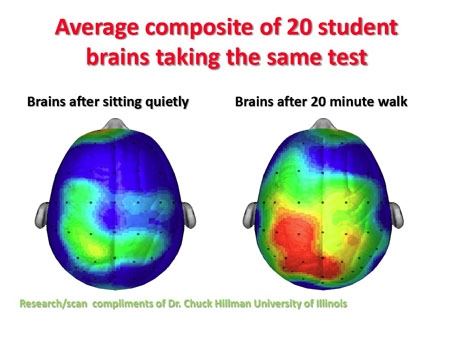 Yet I would argue that the problems inherent in a screen-filled summer vacation extend far beyond diminished academic achievement. In today's low-income environment, year-round school may help to address these problems, but it is not the only, or best, answer. A combination of testing frenzy and finite resources has resulted in more and more public schools that lack adequate playgrounds; offer little, if any, time for recess, PE, arts and music; and confine children to their desks for unnaturally long hours. While learning in a classroom is clearly more mentally stimulating than watching TV or mindlessly browsing the Internet, we are not doing our children any favors -- in fact, we are stunting their development -- by depriving them of opportunities to exercise their physical and creative muscles.
As I see it, the debate between summer vacation vs. year-round school glosses over the most important questions. Namely, how can we bring play back to our nation's schools? How can we strengthen our communities and improve our neighborhoods -- particularly in low-income areas -- so that parents feel comfortable letting their children outside? What can we do to save public programs and facilities that provide play opportunities to our kids?
Here are a few initial ideas and answers: Start recess campaigns at our schools, map playgrounds to identify areas of need, strengthen communities by taking action to save play locally, and encourage unplugged play within the home (sticks and cardboard boxes can mesmerize children just as much, if not more, than their PS3s).

Summer vacation is not inherently the problem -- it's the play-deprived environment in which our poor children grow up. (On the other end of the spectrum, the hyper-scheduled summers of middle- and upper-class children also deprive them of vital free play opportunities.) As I have argued previously in this blog, free time and boredom are actually good for kids -- under the right circumstances, they will lead to child-directed activities that promote creativity, hone life skills, and enhance physical health.
But it's the "right circumstances" that make all the difference.
Calling all HuffPost superfans!
Sign up for membership to become a founding member and help shape HuffPost's next chapter