As a teen, MelissaRoshan Potter was unable to go to prom. But years later, she finally got the chance to experience this rite of passage -- thanks to her son.
Potter didn't attend her first prom because she was pregnant with her son, Trey. She told The Huffington Post her son was aware she never went, and when he was 12, he mentioned taking her to prom as his date since she missed out. Potter thought the gesture was sweet, but didn't think it'd actually happen.
"I really didn't take him seriously," she said. "I was like, 'Oh okay, buddy. Sure.'"
Now 18, Potter's son followed through on his promise.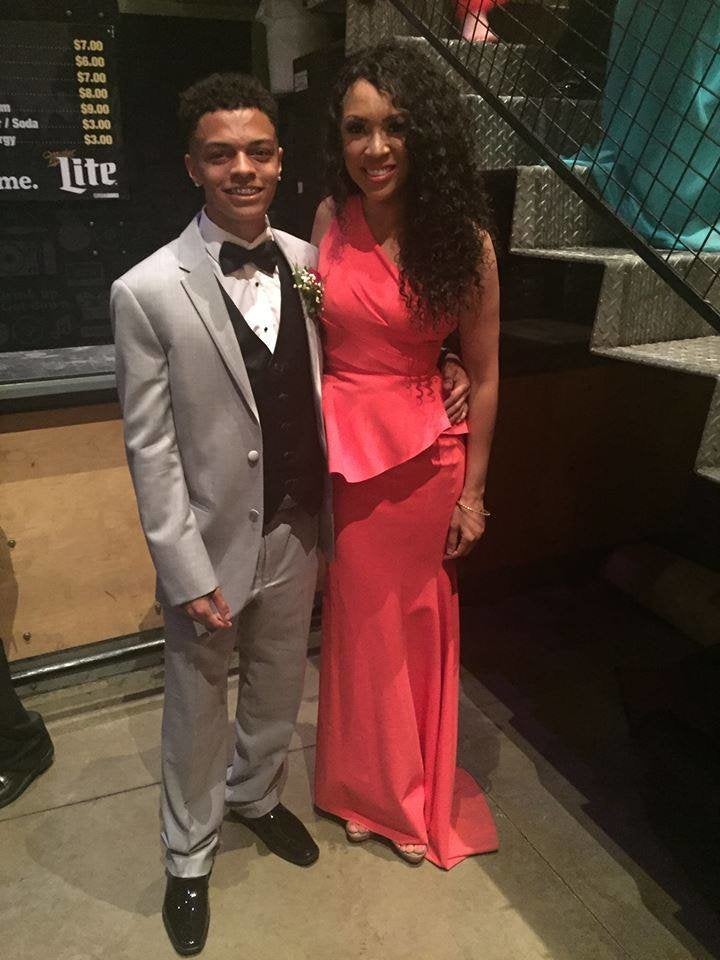 Potter told HuffPost she felt "like Cinderella" on the big night. She also explained that she thinks part of her son's offer stemmed from his appreciation of the sacrifices she made as a single parent as well as her advocacy work for foster kids.
"I think that's why he was like, 'I really want to honor my mom,'" she told HuffPost.
In a TED Talk she gave in Ohio last year, Potter told the audience that she was born as a product of her mother's rape. Abused throughout her childhood, she grew up in 23 different foster homes. Today she works to support foster children and speak up for them.
"My purpose all along has been to be a fierce advocate and a champion for foster youth and be a voice for them," she told HuffPost. "So I have dedicated my life to advocacy work."
Potter, who described going to prom with her son as "a blessing," saw the night as not only a way to recognize both her and her son's accomplishments, but as a celebration of life.
"There is always light at the end of the tunnel and sometimes the tunnel may be longer for others but there's always a light to keep you traveling and that was my light: being able to go to prom, being able to see him grow into this thriving individual and then even being able to triumph and overcome everything and be an advocate," she told HuffPost. "That's my light at the end of a very dark tunnel."
Related
Before You Go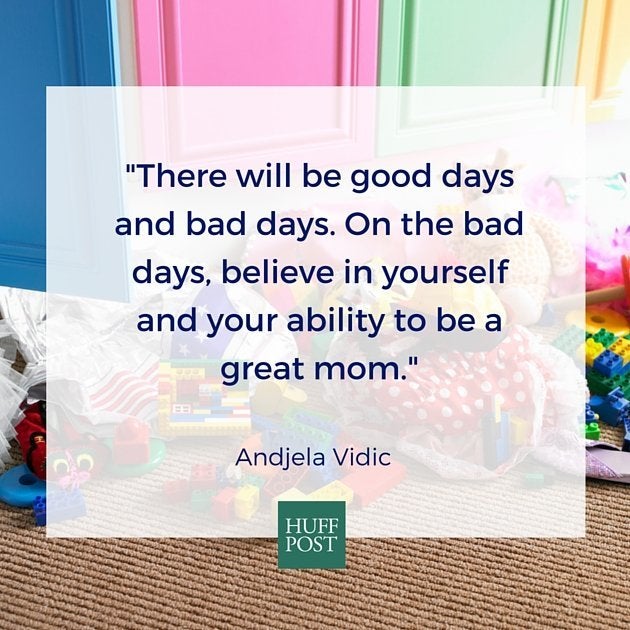 Moms Share Their Best Parenting Advice
Popular in the Community