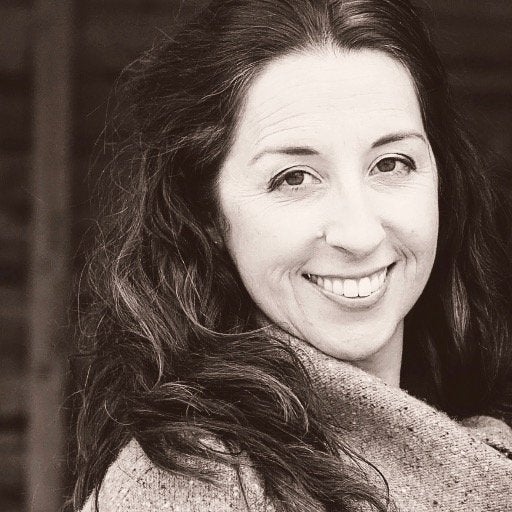 Two years ago I started redirecting my driving force from delivering million pound projects for banking institutions to delivering yoga sessions, wellbeing retreats and supporting local charities. Doing it in the best way I know how, with passion, commitment, a good dose of curiosity and a mantra of 'I can only ask'.
This change had been brewing for a while, whilst I had been working and travelling in various countries for different global retail banks, I had also been investing personal time and energy exploring and picking up more spiritually inclined techniques and certifications. This 'hobby' has become my reason to be.
As with most change you start moving in one direction and it spirals, diverts and grows into many others.
My yoga teaching has expanded both in numbers and variety, now including yoga for adults, kids and for patients in a dementia care home in the form of Chair based yoga. My love for yoga has spun out into writing drawing attention to the benefits it can bring. Early 2016 I spent the cold, damp, dark month of January in Scotland seeking out different points of interest around my local area of Falkirk. Learning about its deep history and significance and at the same time demonstrating yoga postures taking my yoga off the mat and out into the community. Attention followed with the help of social and local media and spiralled into leading a Guiness Book of World Record attempt with local people at the magnificent Kelpies monument (the largest Equine Sculpture in the world based in Falkirk) as part of International Earth Hour a few months later.
This journey continues and in January 2017 I've taken it further. Stretching my boundaries of working with technology launching: YED Talk Podcasts –Yoga-Every-Day. Working alongside another yogi, Emma Frame, we have challenged ourselves to share a daily podcast for a whole month exploring and encouraging everyone to be curious about yoga and to discover the benefits it can bring. Bite-size chunks covering different aspects of yoga awaits the listener, aiming to peak interest and giving insights and sharing personal stories into the richness of this topic. Covering more than the physical practice of yoga we are often most familiar with.
And if you feel the need to change your life or something in your life, yoga can be a great way of bringing forth great awareness. In particular a self inner awareness by the simple act of slowing down and being with your breath. Doing these 3 things also helped my journey of change:
Stopping – this was the toughest step, to stop what I was doing, reflect and recognise reoccurring patterns that were no longer fitting with my values and beliefs of where I was at, where I want to be and who I am. Some deep stuff.
Starting– knowing what you don't want is good. Knowing in what direction you do want to step forward is a journey of discovery.
Exploring – going beyond the known, the comfortable and enjoying the process as new paths unfold. Change included some necessary meaty adjustments to our lifestyle particularly on the financial front – which were not to be taken lightly. As my amazing, rewarding yoga journey unfolds I'm reminded of this: 'That which matters most should never give way to that which matters least.'
Pioneers for Change is a seed-bed for innovative thought. An activator of personal potential. A catalyst for collective energy. A community to drive social change.
Our annual, international Fellowship is open to anyone aged 28 - 108 years old. We gather change-makers — a business person, a community person, an investor, a thinker or doer — who are willing to harness their talents, energy and resources as a force for good. Pioneers for Change is an initiative of Adessy Associates.
Adessy Associates believes social and business objectives are mutually reinforcing. We equip organisations with sustainability / social responsibility strategy, management and communications to enable a sustainable future. We focus on benefit for people, planet and profit with bespoke services that harness sustainability, innovation, consciousness and purpose. We are proudly B Corp certified.
Lindsey of Yoga~Nu~U is an experienced RYS Akhanda Hatha Yoga teacher, Curvy Yoga Teacher, Reiki Master, NLP Practitioner, Holistic Therapist, Project Manager and writer. She offers yoga classes, workshops and co-hosts Wellbeing Retreats (Yoga, Hill Walking and NLP Coaching) in Scotland and overseas. Find out more.
Listen to the YED Talk Podcasts via the links provided on her website or Facebook sites.
Related
Popular in the Community