Anyone who has waited to see the inevitable debauchery of Kanye West's Yeezy fashion show this year was probably disappointed. Just moments before show time, it was announced that that there would be no live stream of the event.
To add insult to monochromatic injury, not only was there no live stream, but attendees were informed there were also no photos or videos permitted during the show. Press was even apparently removed from the venue before the show started.
Still, content creators will be content creators, and there was plenty of imagery on social media and around the internet for us to see. Herewith, the imagery and videos Kanye West does not want you to see from Yeezy Season 5.
There were impossibly high snakeskin boots:
There were giant shearling coats:
There were homages to Calabasas:
There were impossibly long sleeves:
For what it's worth, there seemed to be a consensus among attendees, including the New York Times' Vanessa Friedman, that Season 5 was West's most efficiently executed:
... And potentially the best-looking collection yet:
As for Mrs. West, she wore an entirely eggplant look complete with a sheer top to sit next to Wintour in the front row, natch.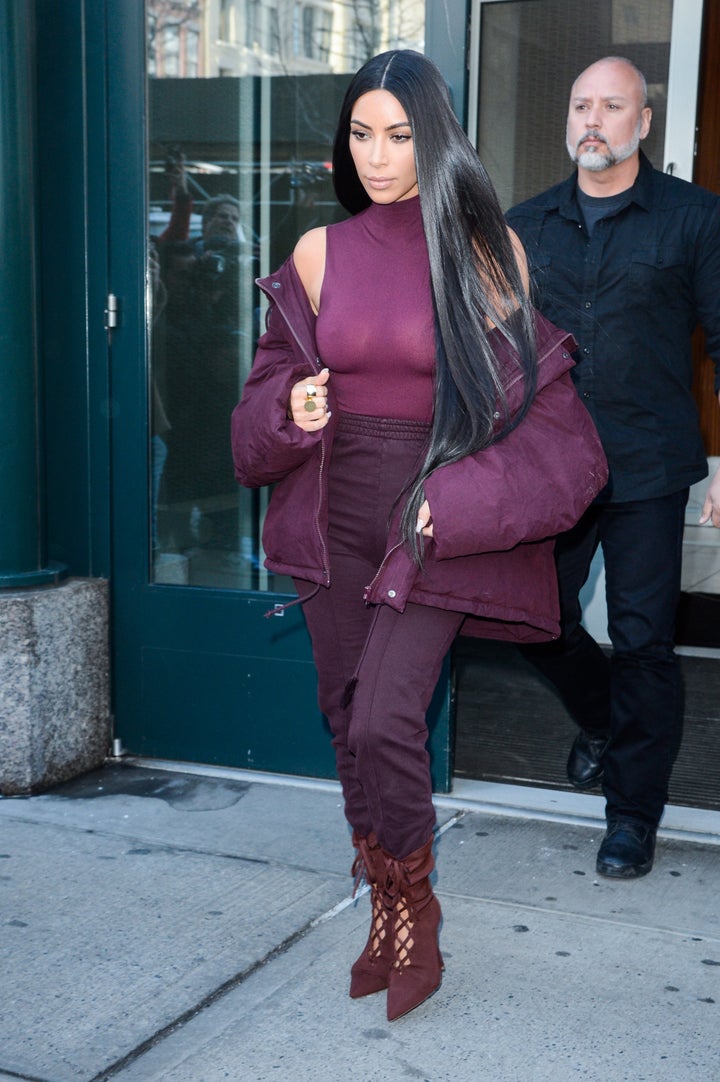 Popular in the Community