 (Adds comments on Japan stimulus)
By Pedro Nicolaci da Costa
WASHINGTON, April 4 (Reuters) - The Federal Reserve should focus its energies on bringing down an elevated U.S. unemployment rate even if inflation "slightly" exceeds the central bank's target, Fed Vice Chair Janet Yellen said on Thursday.
Yellen, who is seen as a potential successor to Chairman Ben Bernanke, says she looks forward to the day when policymakers can abandon unconventional tools like asset purchases and return to the conventional business of lowering and raising interest rates, currently set at effectively zero.
But she made that clear that time is not near, saying eventual "normalization" of policy by the Federal Open Market Committee is still far in the future.
"Progress on reducing unemployment should take center stage for the FOMC, even if maintaining that progress might result in inflation slightly and temporarily exceeding 2 percent," Yellen told a meeting sponsored by the Society of American Business Writers and Editors.
Yellen said she favored adjusting the pace of Fed bond purchases, currently running at $85 billion a month, in response to changes in economic conditions.
The U.S. economy showed signs of strength in the first quarter, with many economists predicting an annualized growth rate above 3 percent. However, March figures have been more subdued, prompting some analysts to revise down their forecasts for employment growth in a report due out on Friday.
The economy generated 236,000 jobs in February, while the jobless rate fell to 7.7 percent.
Yellen said an eventual end to the central bank's bond-buying stimulus will not mean interest rate increases are imminent, stressing the weak nature of the recent economic recovery.
"Adjusting the pace of asset purchases in response to the evolution of the outlook for the labor market will provide the public with information regarding the committee's intentions and should reduce the risk of misunderstanding and market disruption as the conclusion of the program draws closer," she said.
In a speech that stressed the benefits of clear communication, Yellen documented a shift in monetary policy that has moved from a highly secretive approach to one where openness and dissent is welcomed.
"I hope and trust that the days of 'never explain, never excuse' are gone for good, and that the Federal Reserve continues to reap the benefits of clearly explaining its actions to the public," she said.
Asked about Japan's announcement of a massive $1.4 trillion monetary stimulus overnight, Yellen suggested it was appropriate for the central bank to take steps to fight a prolonged bout of deflation.
"Taking an aggressive approach to try to end deflation is something I certainly understand," she said.
"What Japan is doing is something that's in their own best interest, it's something that if successful will be good for stimulating growth in the global economy and it will be good for us too." (Editing by Leslie Adler)

Before You Go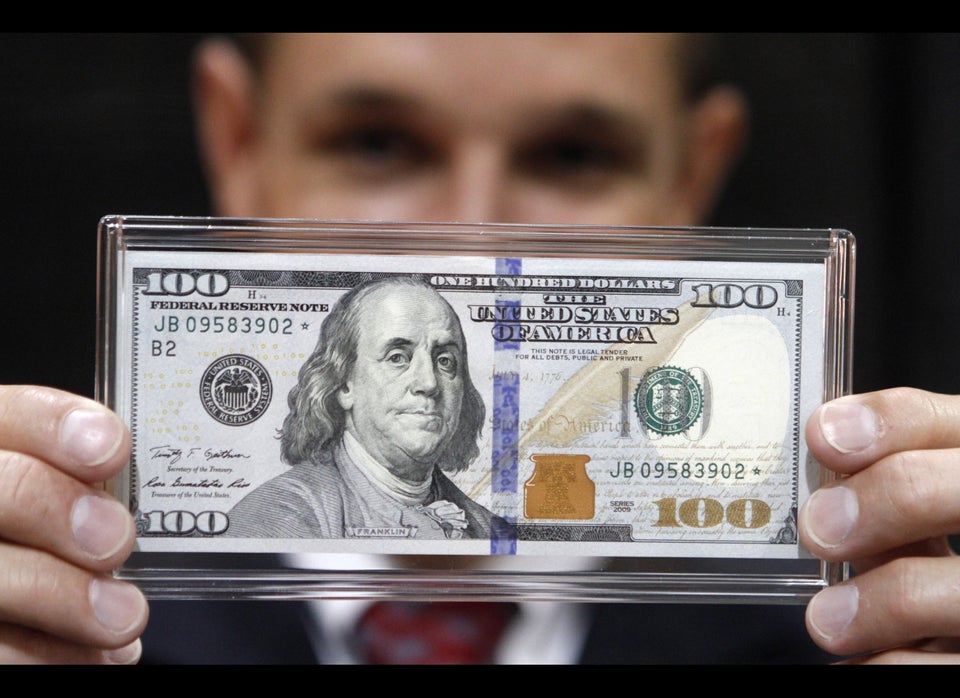 11 Lies About The Fed
Popular in the Community