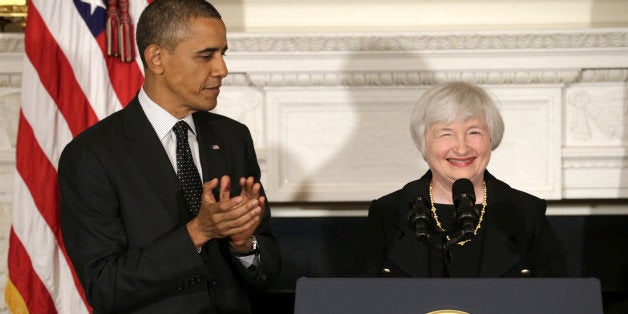 When Barbara Bergmann graduated from Harvard with a Ph.D in economics in 1959, she was one of about three women in her class of 50. Her male colleagues had no trouble getting gigs after school, but Bergmann couldn't find a job, despite her credentials.
"There was a lot of discrimination," she said in an interview Wednesday. She ultimately became a senior adviser in President John F. Kennedy's Council of Economic Advisers and later landed a series of academic appointments -- though not without some struggle, she said.
Yet there are still very few women at the highest levels of economics. Like Bergmann and Yellen, who is currently the Fed's vice chairman, they're often in government in some form.
And unlike in politics or business, few role models exist for young women considering a career in economics. Even Elinor Ostrom, the first woman to win a Nobel Prize in economics when she received the honor in 2009, was actually a political scientist.
Women like International Monetary Fund Managing Director Christine Lagarde and Christina Romer, the former chair of the White House Council of Economic Advisers, offer examples of women making it to the top of the field. But observers say Yellen's appointment as Fed chair provides the most prominent example yet of a successful female economist in a male-dominated realm.
"Yellen's appointment will probably increase the number of women in economics down the road, and that's a good thing for economics," Bergmann said. "We live in a society where people look around and want to act in a normal way, and obviously if it's normal for women to be economists, then more women will be economists."
Moreover, women in economics have a much harder time moving up the academic ladder than their counterparts in other social sciences, according to a 2004 paper from economists Donna Ginther and Shulamit Kahn.
It's hard to pinpoint the exact reason for the gap. But economics may be slower to integrate because women may not be comfortable with its "aggressive style," according to Heidi Hartmann, the president of the Institute for Women's Policy Research.
"When a field is dominated by men and it is characterized by aggression, that can be a double reason why women don't want to do it, because they're not really socialized to be aggressive, and they see mostly men," Hartmann said.
Women are often intimidated by the "macho sense of competition" in economics, where people are quick to "pounce" on wrong ideas, making them less likely to speak up, according to Kahn, one of the authors of the 2004 study. Even when women do share their ideas, they don't always get credit, she said.
"You sit in a conference and you say something, and then somebody else says it and people call it that other person's idea," she said. "It's not that [women's] ideas are not heard, it's that their ideas are not attributed to them, and then you don't become part of the old boys' club."
The backstory to Yellen's nomination highlights some of the reasons it's been so hard for women to break into this old boys' club. Despite her experience at the Fed, critics derided Yellen for being "too dovish" or for "lacking gravitas," instead favoring Obama's trusted economic adviser Larry Summers. Some saw these criticisms as code for the fact that Yellen didn't look like the men who typically serve as high-level economic policymakers.
But now that Yellen is poised to become the country's most important economist, the idea of a "typical" economist may start to change, making it easier for other women to get to the top.
"She's a great role model, and she is someone who has gotten there because of her hard work and her talent and her brilliance," Hartmann said. "Every high-level woman in every field changes perceptions. In this case the value is not just to women, the value is to Americans, because she's the best person for the job."
Related
Before You Go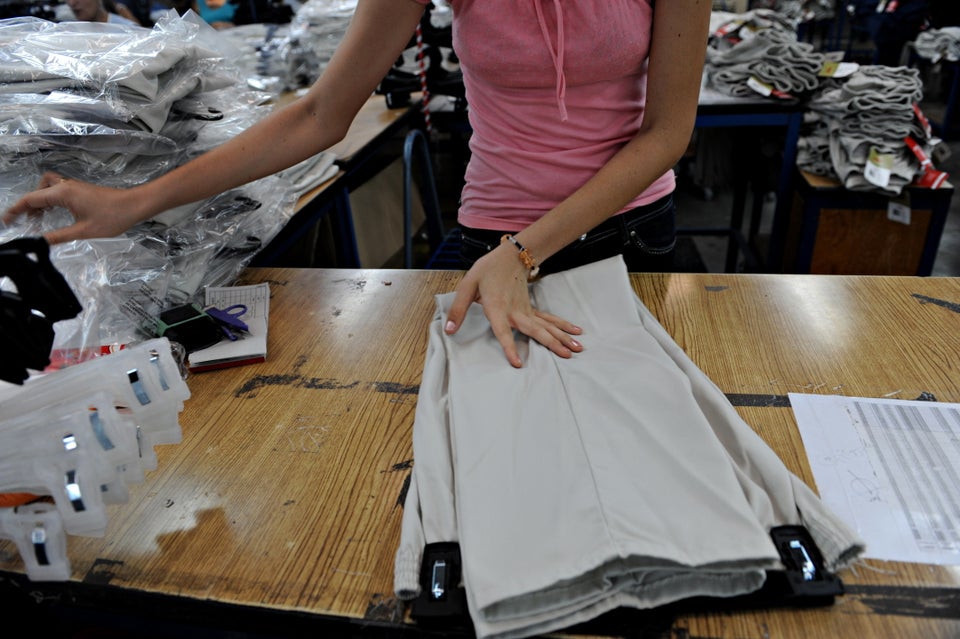 7 Jobs Where Women Make More Than Men
Popular in the Community