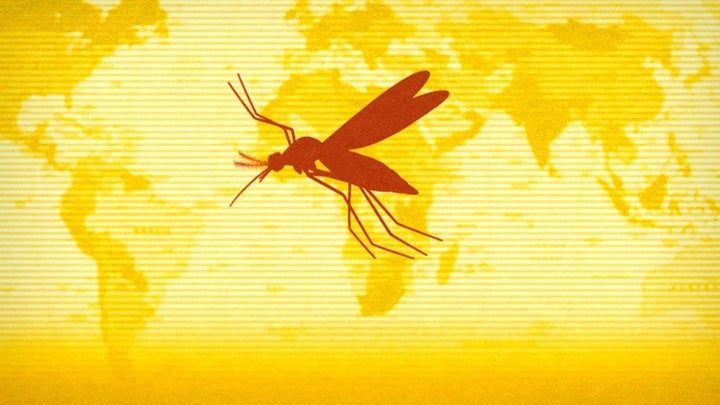 Brazil's Ministry of Health (MOH) confirmed that the country's yellow fever outbreak, which began in December 2016, has ended. A total of 777 cases of yellow fever were confirmed during the outbreak, including 261 deaths. No new cases have been detected since June 2017.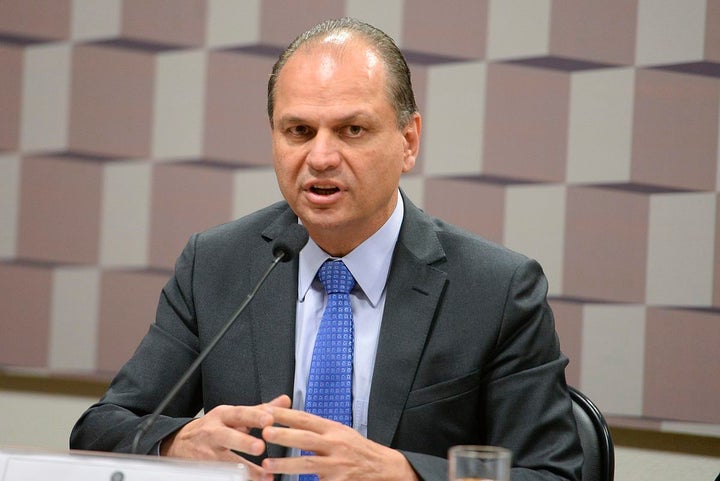 According to Health Minister Ricardo Barros:
The situation is now under control, but it is imperative that states and municipalities strive to increase vaccination coverage in areas of recommendation, whether through an active search of unvaccinated people or targeted campaigns, also involving schools. Additionally, it is necessary to maintain preventive actions, such as vector control, training of health professionals and intensification of surveillance of epizootics.
Yellow fever virus is transmitted by Aedes aegypti ― the same mosquito that spreads the Zika virus. Symptoms include fever, muscle pain, headache, nausea, vomiting and fatigue. The "yellow" in the name refers to the jaundice that affects some patients. At least half of untreated patients with severe cases of yellow fever die within 10–14 days. Unlike Zika, yellow fever can be controlled with an effective vaccine that grants lifelong immunity within a month of administration. A single dose of yellow fever vaccine is sufficient to grant sustained immunity and lifelong protection. The yellow fever vaccine is mandatory in northern and Amazonian states where the disease is endemic, and some are proposing to extend mandatory vaccination nationwide.
In Brazil, yellow fever outbreaks usually take place in six- or seven-year cycles with the last one in 2009. The recent outbreak was highly unusual in a country that typically sees a handful of cases each year. The disease occurred in areas previously not considered at risk and where vaccination rates were low.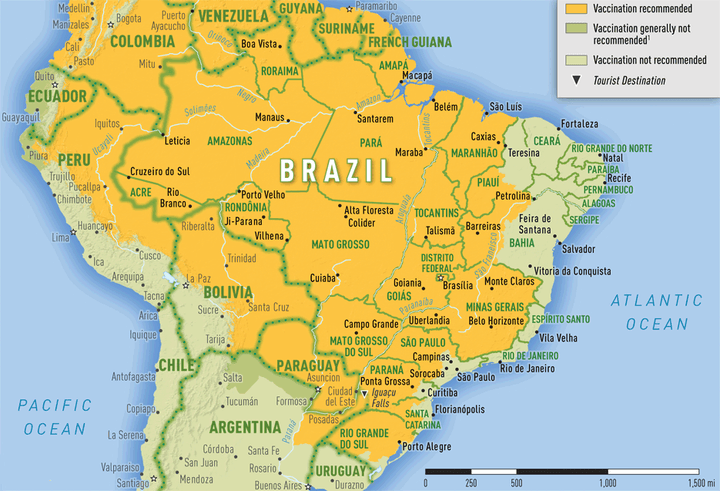 The MOH is still investigating 213 cases. A total of 2,270 potential cases were ruled out, and 307 cases were declared inconclusive. The case-fatality rate (proportion of deaths among confirmed cases) was approximately 34 percent. More than 98 percent of confirmed cases (764 of 777) were found in the country's southeastern states, including Minas Gerais, Rio de Janeiro, Sao Paulo, Espirito Santo and Bahia. The disease never took hold in the country's large cities, but sporadic zoonotic cases were reported outside of Sao Paulo and Rio de Janeiro. However, in the transmission cycle of this particular outbreak, the Aedes aegypti mosquitoes were not implicated.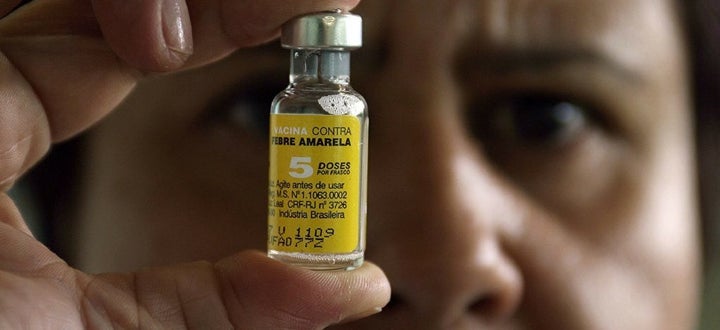 Throughout the outbreak, health officials conducted a massive vaccination campaign, sending out more than 36.7 million doses of the vaccine. Vaccination efforts are continuing because the ministry says the average coverage rate in areas that bore the brunt of the outbreak is around 60 percent, below the target of 95 percent.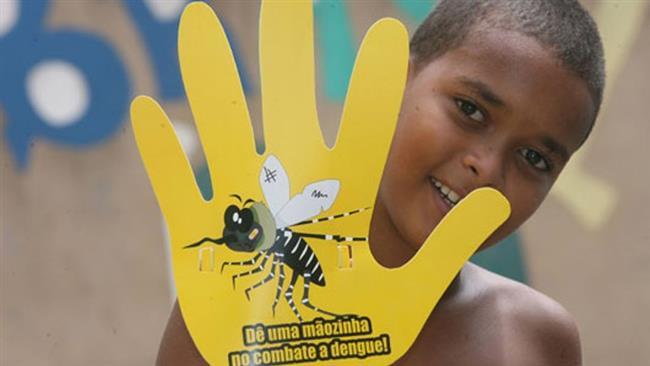 While an outbreak is not expected next year, the MOH will produce 10 million more doses of the vaccine each month as a precaution. Fiocruz (Fundação Oswaldo Cruz) is building a new $1 billion plant that could potentially produce up to 100 million doses of the yellow fever vaccine annually. The World Health Organization (WHO) recently facilitated agreements in several South American and African countries to vaccinate 584 million people for yellow fever over the next decade with a goal of eliminating outbreaks worldwide by 2026.
Support HuffPost
The Stakes Have Never Been Higher
Related
Popular in the Community