Now hare's a cute clip with a sweet backstory.
In the video above, Meg, an 11-year-old yellow Lab plays with a baby bunny that Meg's human, David Jackson, named Little John Stamos.
Meg and Little John Stamos bump noses and play around in Jackson's yard on Lake Clear in the Ottawa Valley, Canada, together.
The visuals are enough to warm anyone's heart, but the reason why Meg is watching the bunny will make it melt.
"I heard cries coming from the yard and saw a little something stumbling about," Jackson told The Huffington Post. "When Meg and I approached, I saw a mother rabbit run away."
What remained was an itty-bitty baby bunny -- and two ravens looming overhead. Because Jackson was raised near the woods and knew the birds were a threat, he decided to hang around with Meg and watch the bunny until the ravens were gone.
While they waited, Meg and the bunny began to play and Jackson recorded the sweet moment and uploaded to his YouTube channel for the Internet to enjoy.
Once the ravens were gone, Jackson hid the bunny under a stump where his mother could find him.
Jackson reports that the bunny has since been spotted with its mother.
"I've seen Little John Stamos running around and some family has seen the two of them together since," he said.
Jackson's kindness proves that sometimes help -- and an adorable YouTube video -- is just a hop, skip and a jump away.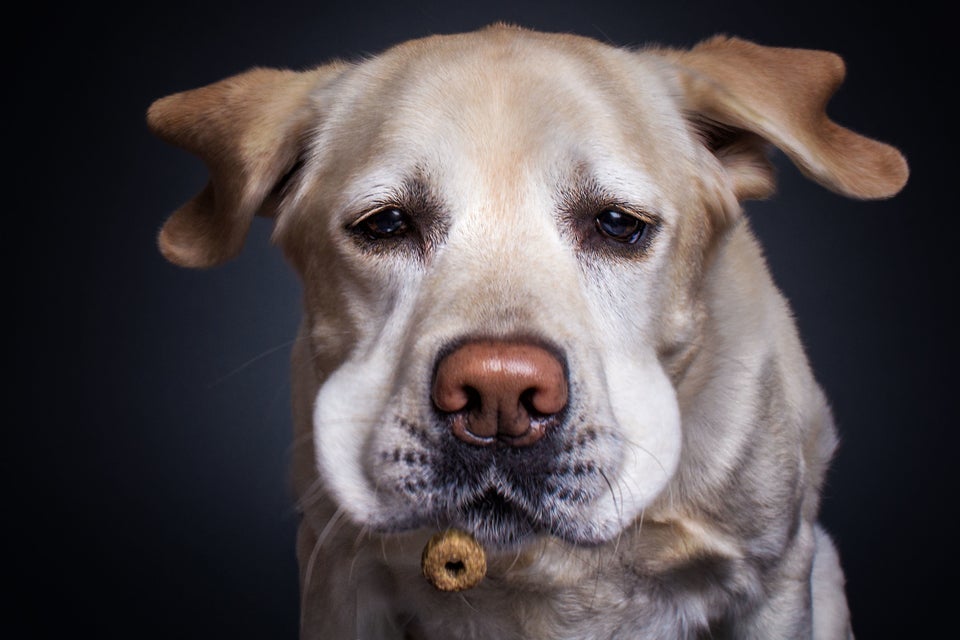 Photographer Takes Pictures Of Dogs Trying To Catch Treat