As part of their systematic program of dehumanizing people in concentration camps, the Nazis made Jews and gays wear yellow star and pink triangle badges, respectively. In the case of the Jews, this eventually led the Nazis trying to kill them off in the world's most reviled case of genocide. They were also made to wear yellow stars in public, too. Gays were subjected to execution, bizarre medical experiments, castration, and jail sentences.
I bring these horrific atrocities up for a reason. The United States is in danger of succumbing to a dark fear that the country will consistently victimized by Islamic State terrorists, radicalized criminals who state Islam as their cause.
Bigotry waged against Muslims is reaching an all time high in this country, perhaps worse than the period of time immediately following 9-11. Hate crimes are increasing.
To be clear, the acts of radicalized terrorists are those of extreme fundamentalists, nor do they speak for the vast majority of 2.6 million Americans who state they are Muslim. Angst against American Muslims is fueled by the United States' own radical conservatives, the Christian right and extreme Republicans.
These rhetorical statements and the actions they imply are dangerously close to taking yet another dark step, requiring all Islamic people to wear blue crescent badges. Fortunately, all of these "solutions" are unconstitutional in our Democracy.
The Inexcusable Rhetoric of Racism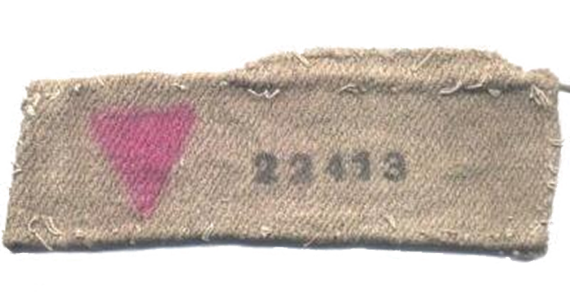 The real issue is ignorance and fear. Ignorant American citizens who don't understand others, and are now reacting to fear. These people are preyed upon by their so-called political leaders. The end result of this rhetoric? Inexcusable wide-spread racism and bigotry.
A Time to Be Active
We need to look at the moral fiber of this country. Do we truly believe in the principles outlined in our Constitution, the principles of tolerance and freedom? Or will we succumb to fear and hate-mongering.
If you think it can't happen, that we won't force Muslim Americans to wear blue crescent badges or register at the police station in every town they visit, then just consider what happened to Jews, gays and others in Nazi Europe; yellow stars, pink triangles, and horrors beyond the imagination. That Western "civilized" country succumbed to the fear and war mongering of Adolf Hitler.
Informed Americans need to be active in politics right now. It is a time to participate in debates, and make sure your voice is heard. More than anything, this is a time to fight racism and make sure that every American -- regardless of race or religion -- is welcome as part of our community.
We cannot allow the Donald Trumps and Ted Cruzes of the world destroy all of the great freedoms protected by the United States' Constitution. To quote one of our founding fathers John Dickenson, "By uniting we stand, by dividing we fall."
REAL LIFE. REAL NEWS. REAL VOICES.
Help us tell more of the stories that matter from voices that too often remain unheard.