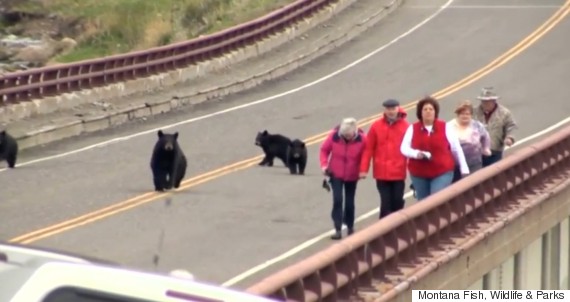 The National Park Service has a number of rules about viewing bears, and these tourists seem to have violated nearly all of them. NPS says to keep a distance of 100 yards (300 feet) and stay in your car when you spot the creatures along roads.
Since the cubs were about 13 months old, the mama bear wasn't as protective as she might have been. But when the she trotted toward the tourists, most of them quickly scattered.
The bear vs. tourists footage was captured by Montana Fish, Wildlife & Parks photographer Winston Greely near the community of Gardiner, a Yellowstone gateway community.
"It serves as a reminder that wildlife can be unpredictable. For your safety and theirs, respect wildlife and give them room to roam," the agency wrote on its Facebook page. "View and photograph from established observation areas. Stay a safe distance to reduce stress on wildlife. Luckily, no one was hurt and these bears made it safely back to the forest."
Related
Before You Go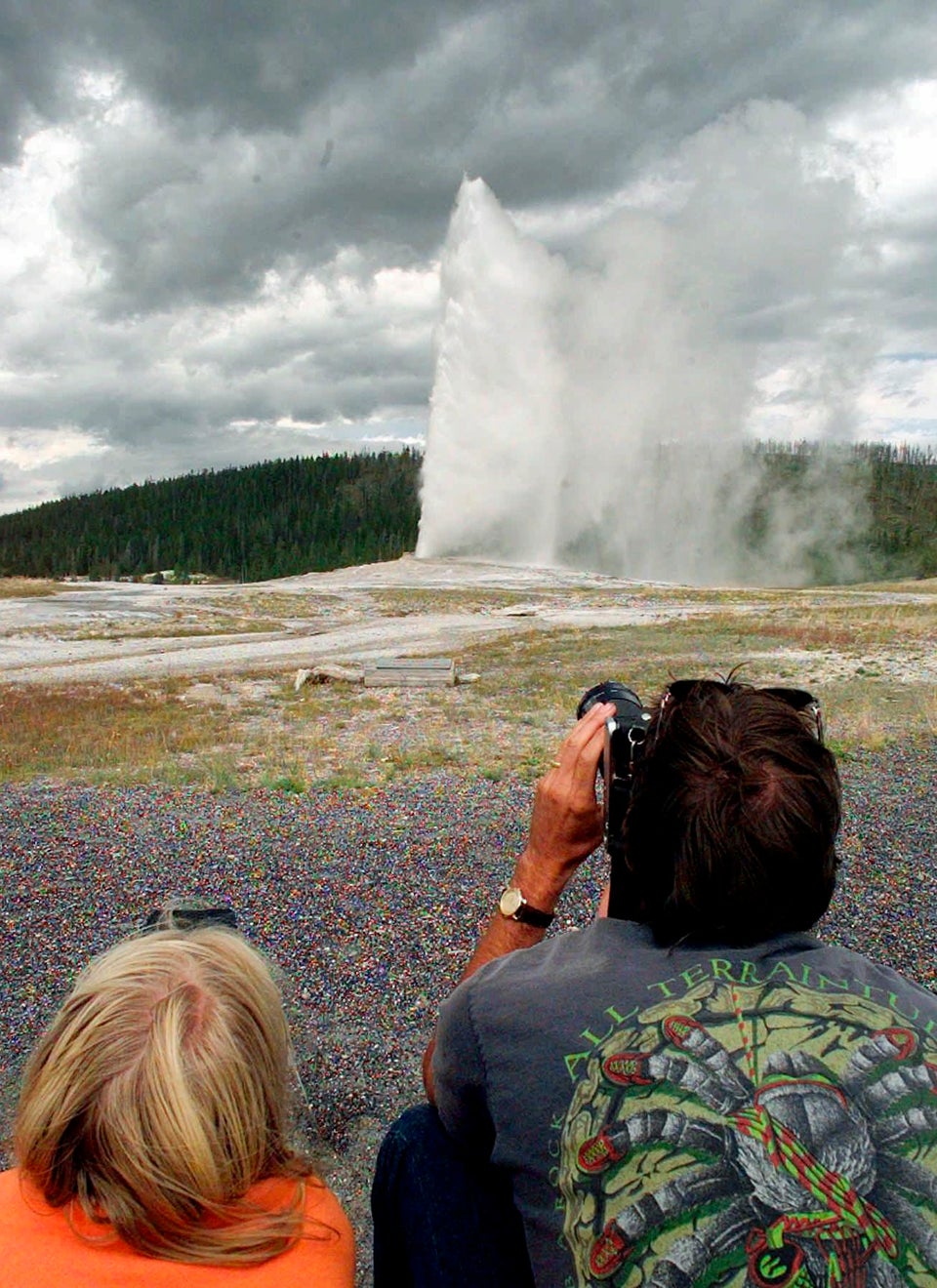 Yellowstone
Popular in the Community