A spokeswoman for Yellowstone National Park told The Huffington Post that, contrary to an earlier local news report, the encounter did not happen there, but at Yellowstone Bear World, a drive-through wilderness park in Idaho. "We've never had a report of this in the 21 years I've worked here," Charissa Reid said.
A woman who answered the phone at Yellowstone Bear World said she had no knowledge of the incident and referred HuffPost to a manager. The manager did not immediately respond to a request for comment.
In the short video posted to YouTube, a bear is seen walking up to the side of the family's parked vehicle.
"Dad, the bear's right next to us," a young boy says in a nervous voice.
The animal then pops up next to the passenger side window, peers in at the man sitting in the front seat and effortlessly opens the door. Terrified screams fill the car as the passenger struggles to get the door closed.
The break-in joins a growing list of bizarre incidents in and around Yellowstone this year.
CORRECTION: This article initially stated that the incident caught on camera occurred at Yellowstone National Park, and has been updated throughout.
Before You Go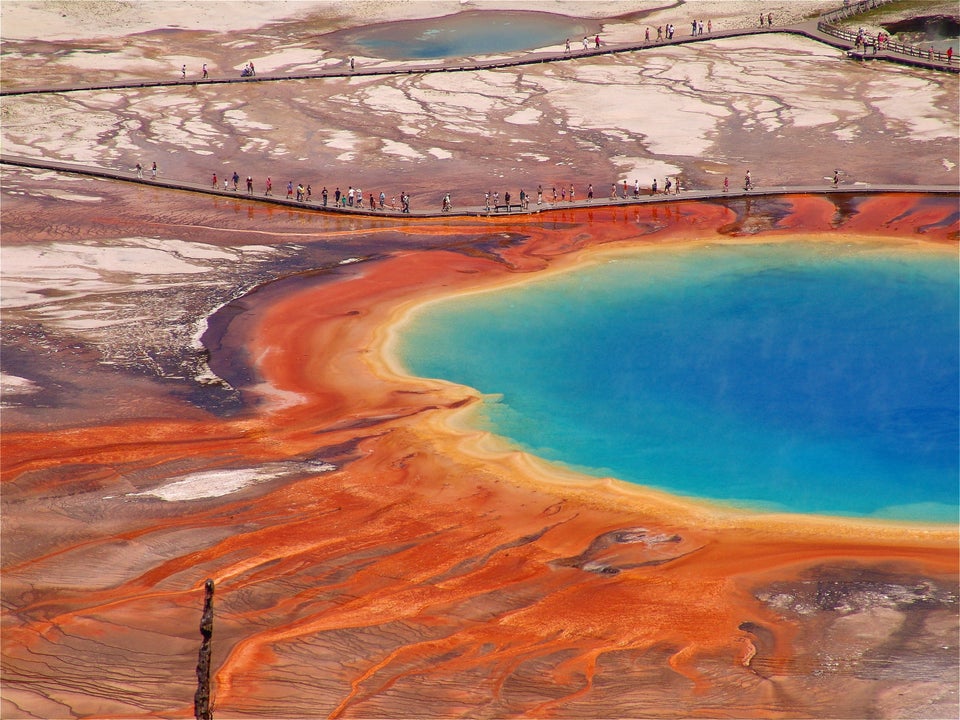 Happy Birthday Yellowstone
Popular in the Community