This comically terrifying illustration sends a stern warning: Beware the bison. Seriously.
The unfortunate man's blank eyes and wailing mouth should transcend language barriers. But somehow, the leaflet is still not enough to stop curious visitors to Yellowstone National Park from trying to cozy up to the bison.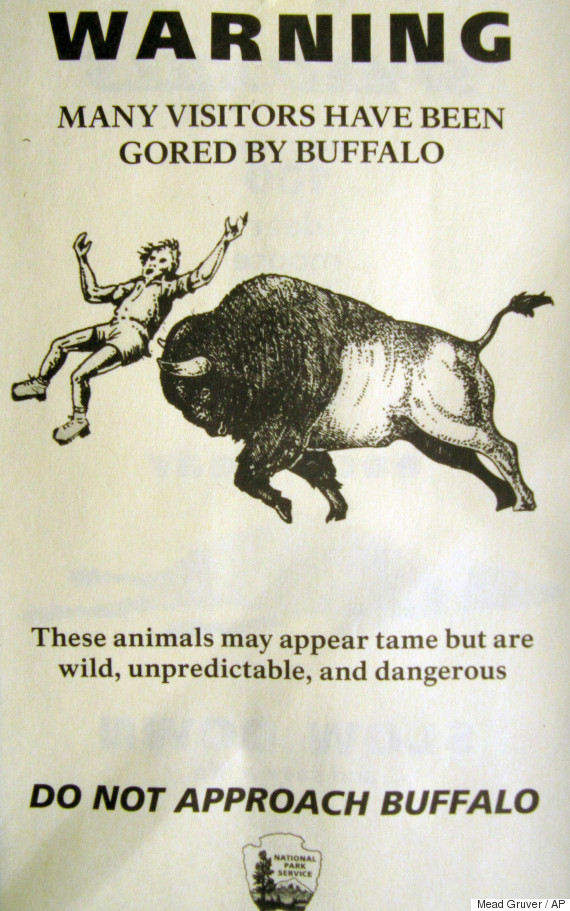 The leaflet has been distributed for years, Public Affairs Officer Traci Weaver told The Huffington Post. Signs throughout the park also warn visitors to beware the wildlife. But not all tourists are heeding the message, and two visitors have been attacked by bison in the past two weeks.
In both cases, the visitors had been photographing the large animals from just a few feet away.
"We're just trying to give the word out to as many people as we can," Weaver said. She noted that tourists may be overcome with excitement when they see the bison, who often appear tame as they wander near Yellowstone's trails and roads.
"People just get caught up in the moment, and they don't recognize that they [the bison] really are wild," she said.
Yellowstone is home to some 2,300 to 5,000 bison. Rangers warn that the creatures can weigh as much as a small car and reach speeds of 40 mph.
So please, please remember: Bison are not Instagram props.
Related
Before You Go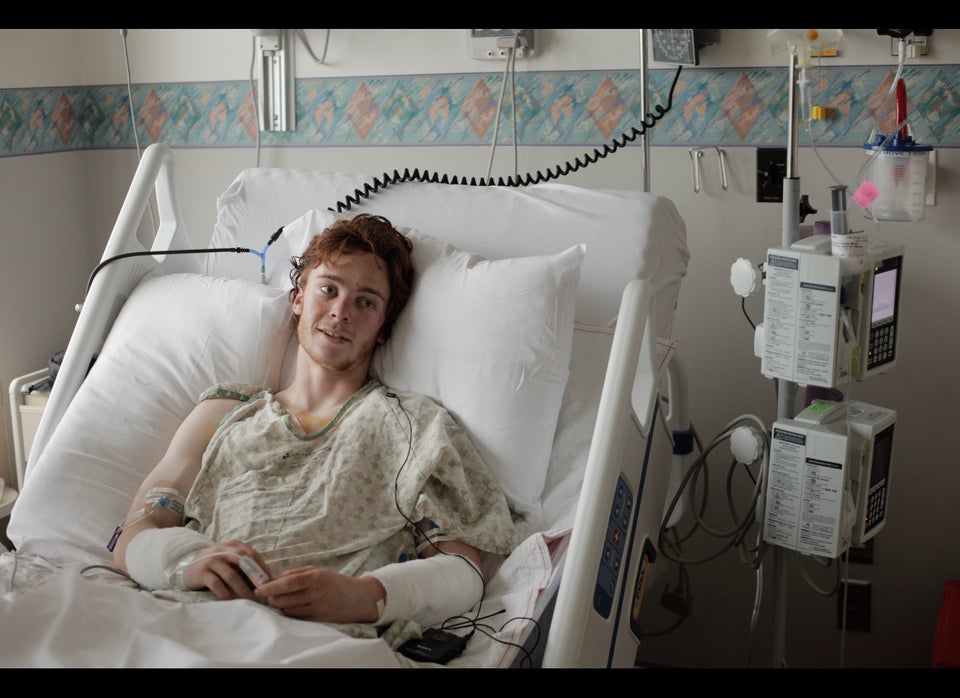 Animal Attacks Slideshow
Popular in the Community