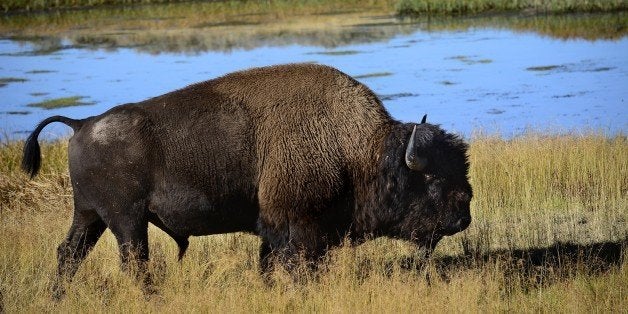 Jan 23 (Reuters) - Yellowstone National Park has shipped at least 200 bison near the park boundary with Montana to slaughter as the famed tourist destination seeks to reduce a herd by 900 animals this winter, a U.S. conservation group said on Friday.
A park spokesman, Al Nash, could not immediately confirm how many bison may have been handed over to tribal partners and taken to slaughter. But he said 162 bison had been captured and placed into a holding facility as of a week ago.
The Buffalo Field Campaign, which opposes the culling and has been monitoring it, said the bison had been dispatched to slaughter since Wednesday, and anticipated that 55 more could be sent on Monday.
The culling plan allows the bulk of bison marked for death to be transferred to Native American tribes for slaughter and a certain number of the wandering buffalo to be killed by hunters.
The strategy is designed to address worries by ranchers that bison infected with the bacterial disease brucellosis, which can cause miscarriages in cattle, could transmit it to their herds, potentially threatening Montana's brucellosis-free status.
The plan this winter to reduce the bison population to 4,000 from 4,900 comes as conservation groups are seeking federal protections for a herd that is a top attraction for the 3 million annual visitors to a park that spans parts of Wyoming, Montana and Idaho.
Buffalo Field Campaign spokeswoman Stephany Seay called the culling practice "the brutal abuse and slaughter of the only wild population of buffalo remaining in this country."
The iconic hump-backed animals once roamed by the tens of millions west of the Mississippi until hunting campaigns reduced their numbers to the fewer than 50 that found safe harbor at Yellowstone in the early 20th century.
The Buffalo Field Campaign said that roughly another 100 bison have been killed by hunters outside the park in Montana, while Nash, citing state officials, put that number lower, at 70.
Nash said the park usually engages in culling in winter, when bison migrate to lower elevations in search of food. Federal and state officials on horseback have been capturing animals along the park boundary, both inside and outside the park.
Conservationists petitioned the U.S. Fish and Wildlife Service last year to provide federal safeguards for the Yellowstone herd, contending it was the only free-roaming band in the country to retain its genetic integrity. (Reporting by Eric M. Johnson in Seattle; Editing by Sandra Maler)

Related
Before You Go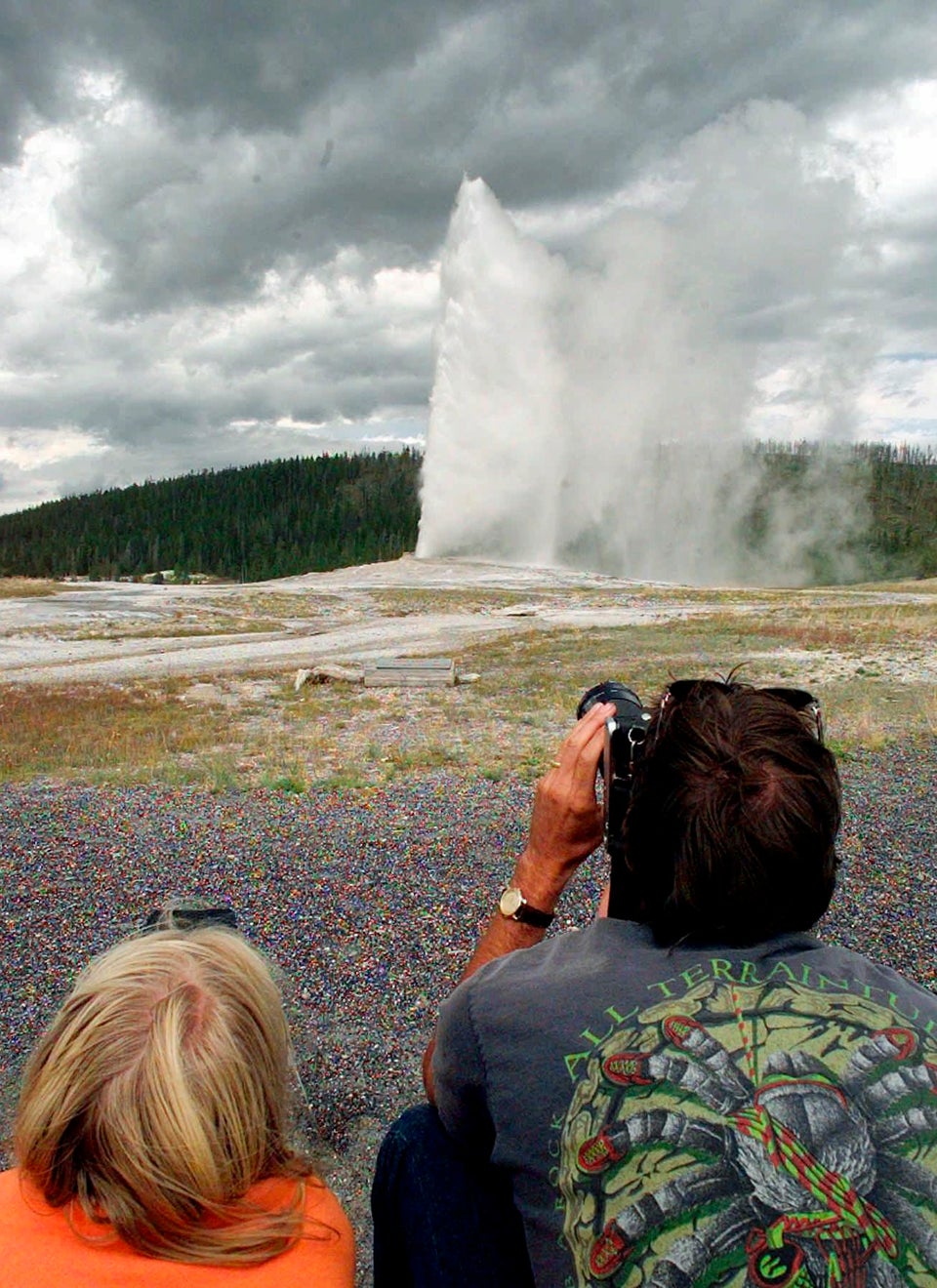 Yellowstone
Popular in the Community