WASHINGTON — More than four decades after being listed as endangered, grizzly bears in and around Yellowstone National Park have recovered to the point that they no longer require protection under the Endangered Species Act, authorities said Thursday.
The current Yellowstone grizzly population is estimated at 700 individuals, up from as few as 136 bears in 1975, according to the Interior Department.
In a statement accompanying the agency's announcement, Interior Secretary Ryan Zinke said the delisting is "a long time coming and very good news for many communities and advocates in the Yellowstone region."
"This achievement stands as one of America's great conservation successes; the culmination of decades of hard work and dedication on the part of the state, tribal, federal and private partners," he said. "As a Montanan, I'm proud of what we've achieved together."
The final rule will soon be published in the Federal Register, and it will take effect 30 days after publication. The action does not impact grizzlies elsewhere in the country, and those bears will continue to be protected under the act.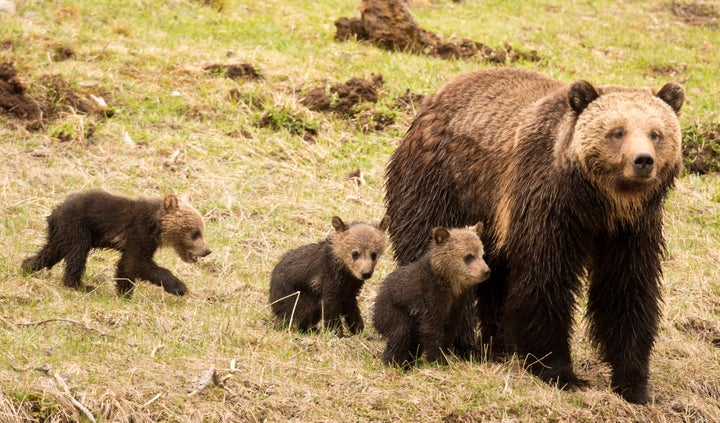 Federal authorities said Thursday that multiple factors indicate the Yellowstone grizzly population "is healthy and will be sustained into the future." The decision to remove protections, they said, was "informed by over four decades of intensive, independent scientific efforts."
But conservationists worry how the bears will fare after Endangered Species Act protections are stripped and grizzlies outside the park are managed by the states of Montana, Idaho and Wyoming. State jurisdiction opens the door for limited hunting of grizzlies outside Yellowstone.
Andrea Santarsiere, a senior attorney with the Center for Biological Diversity, called the move "tragic."
"This deeply misguided decision just isn't supported by the science, so the Trump administration may be leaving itself vulnerable to a strong legal challenge," Santarsiere said in a statement. "The evidence clearly shows we need to protect Yellowstone grizzlies, not turn them into targets for trophy hunters."
Jamie Rappaport Clark, president and CEO of the nonprofit Defenders of Wildlife, called the Yellowstone grizzly's recovery "an undeniable example of how the ESA can bring a species back from the brink," but said her group remains concerned about future management.
"We cannot allow the decades of work and investment to save these bears go down the drain," she said.
The seeds of white bark pine, a high-elevation tree that has been severely impacted by disease, insects and climate change, are an important food source for Yellowstone grizzlies.
Sylvia Fallon, senior scientist with the Natural Resources Defense Council, said in a statement that until a plan is in place to protect Yellowstone grizzlies from long-term threats, the bears' future remains "grim."
"Climate change, isolation, and increasingly fragmented habitat continue to threaten the long-term survival of Yellowstone's grizzly bears," she said.
Support HuffPost
The Stakes Have Never Been Higher
Before You Go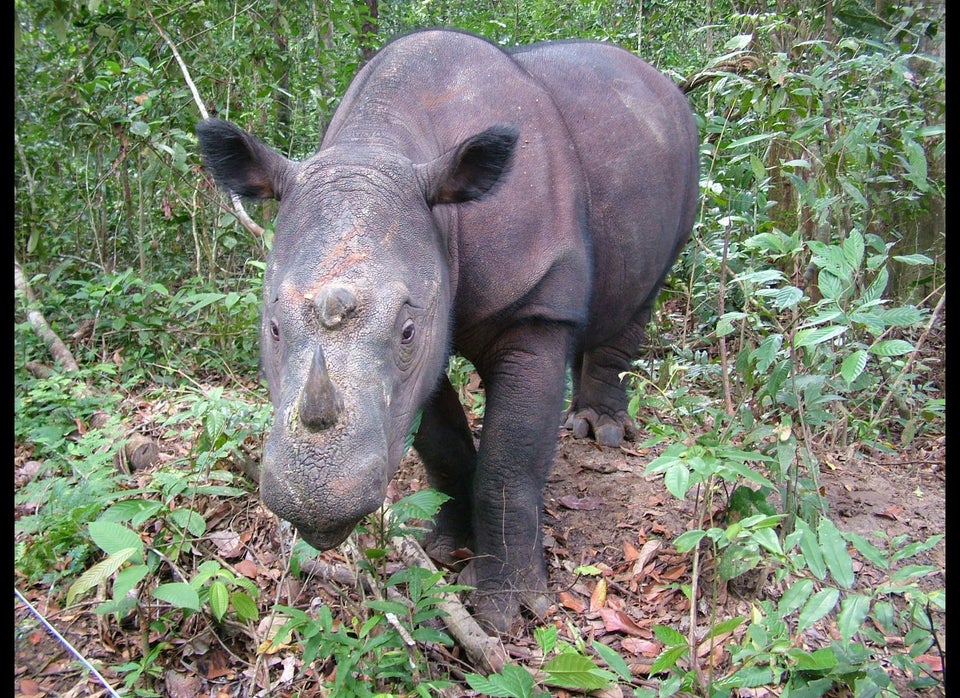 100 Most Threatened Species
Popular in the Community