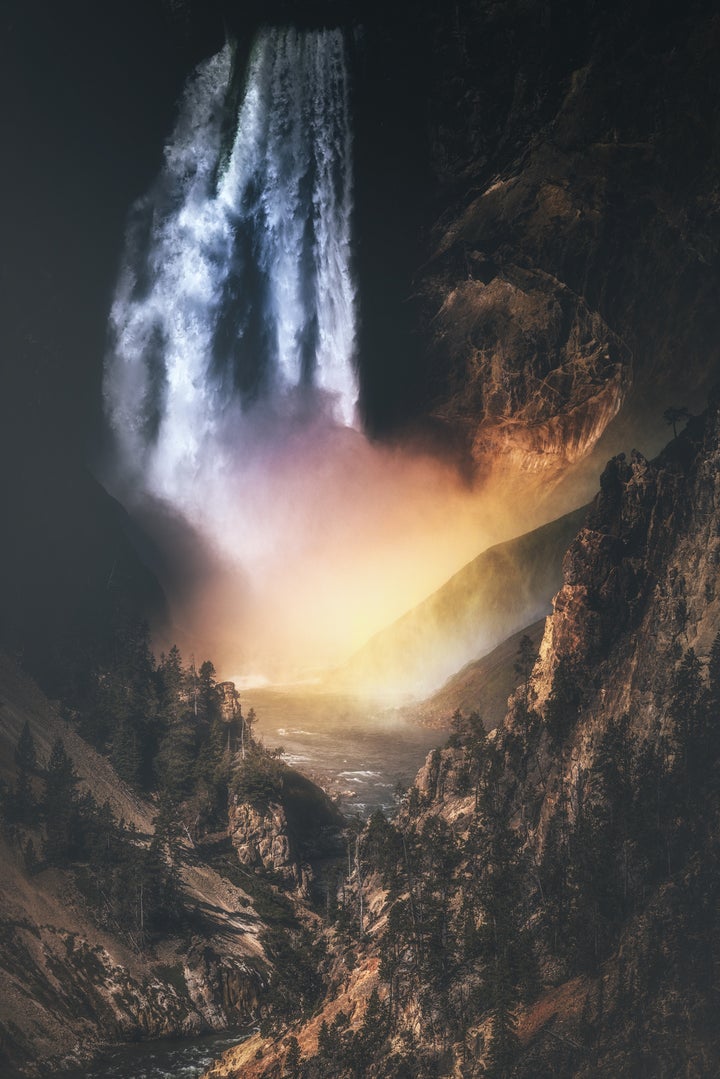 There are few places I've visited that make me feel like I could stay forever and never get bored.
Yellowstone National Park is filled with eye-popping treats that make you stop in your tracks, catch your breath, smile like you've never smiled before, and wonder how it's all real. That feeling doesn't seem to fade with time. I keep coming back, staying longer each time, and I know I've still only scratched the surface of possible experiences. In an odd way that I can't really explain, it somehow feels like home.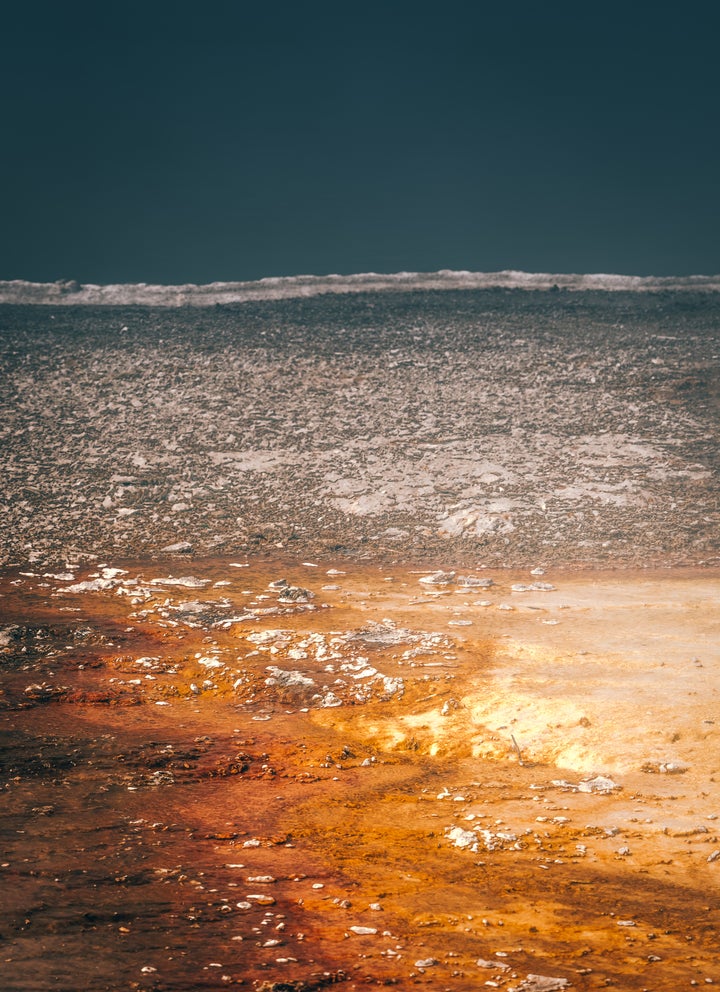 As you journey around the park and stand beside pools and puddles of bubbling mud & boiling water, and steam that soars tens to hundreds of feet in the air, the fact that you're standing on top of a Super Volcano starts to sink in. It's daunting and exhilarating.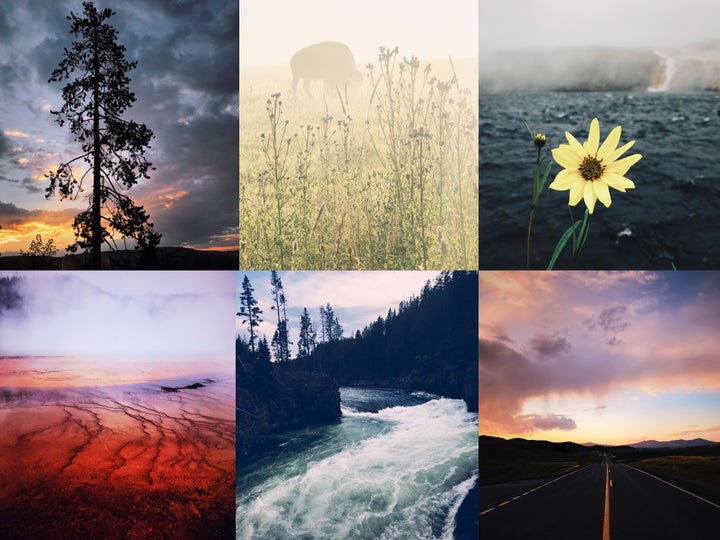 As a photographer and nature obsessive, I have never been more inspired than when I've been in the Yellowstone, and on my most recent trip here, I had the fortune to spend 2 weeks revisiting my favourite spots and lingering longer in the places I love the most.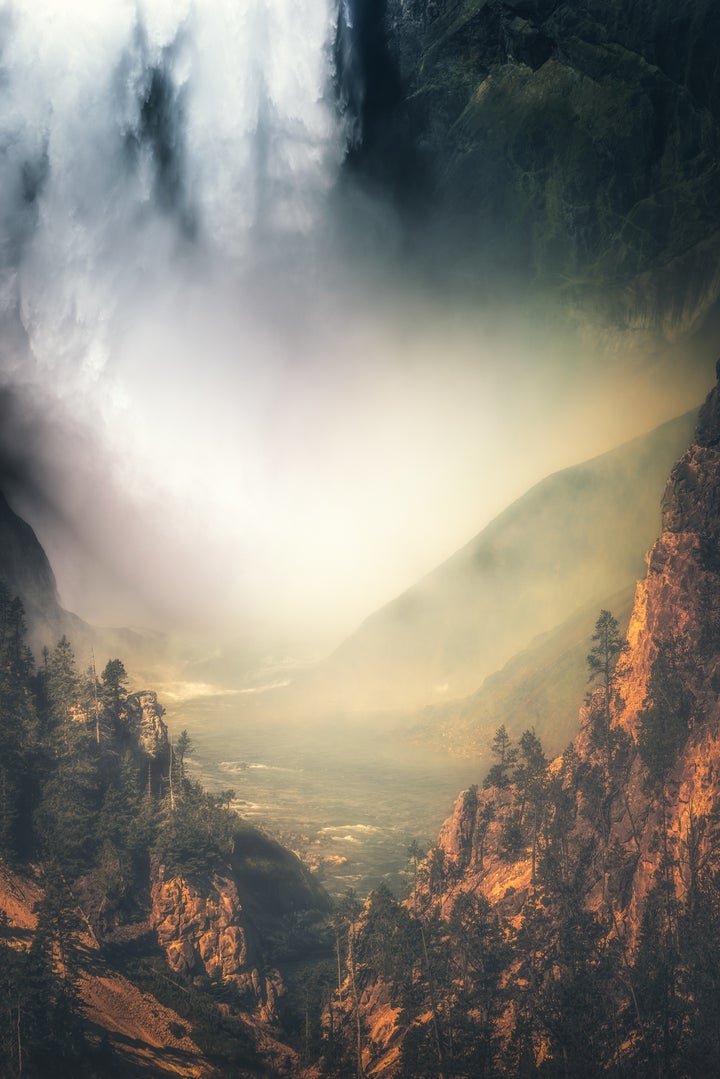 Of the plethora of magnificent things there are to love about this park (thank you, US Government, for protecting it), there are two things I love above all else - the abundance of wildlife and the big wild skies.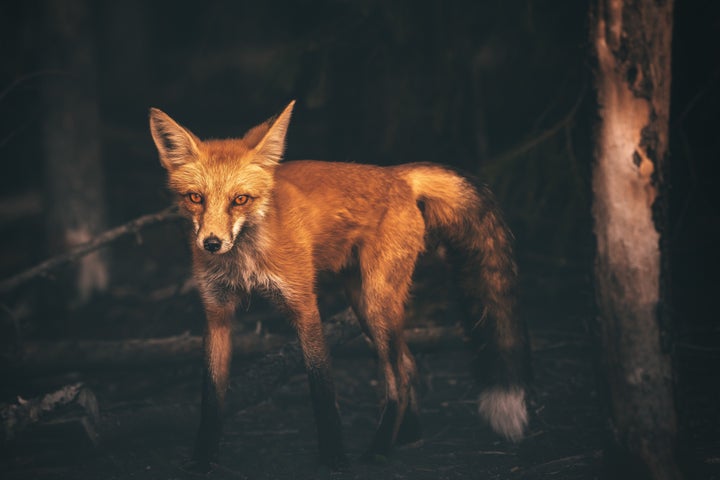 Wildlife
The Wildlife in Yellowstone is so magnificent that it makes a lot of visitors forget that they are in a wild environment. Yellowstone is not a safari park or a zoo - the animals here are wild and unkept, free to roam without interference (unless a severe danger is presented to the animal or visitors).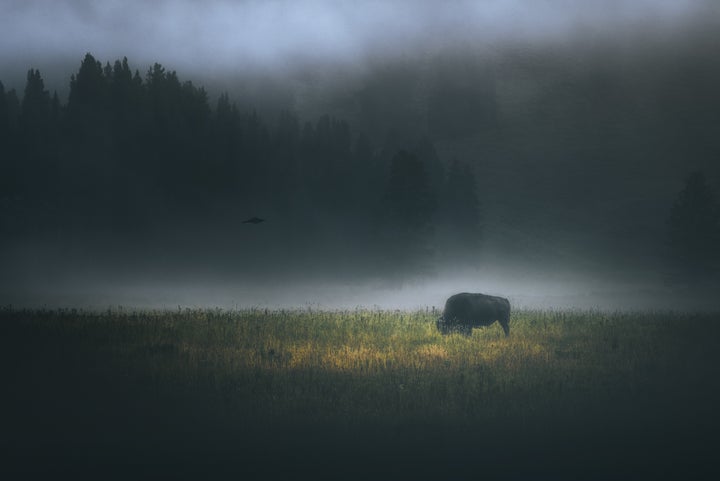 I happened to be in the park during the Bison Rut (mating season) this year. This is a very active time for the herds across the park and is quite an intense experience for visitors. On multiple occasions during my 2-week trip, I ended up in 'Bison Jams' where cars are forced to stop and jam-up the main roads because of Bison. My cats especially loved the close encounters - they were fascinated with these giant, ancient-looking creatures.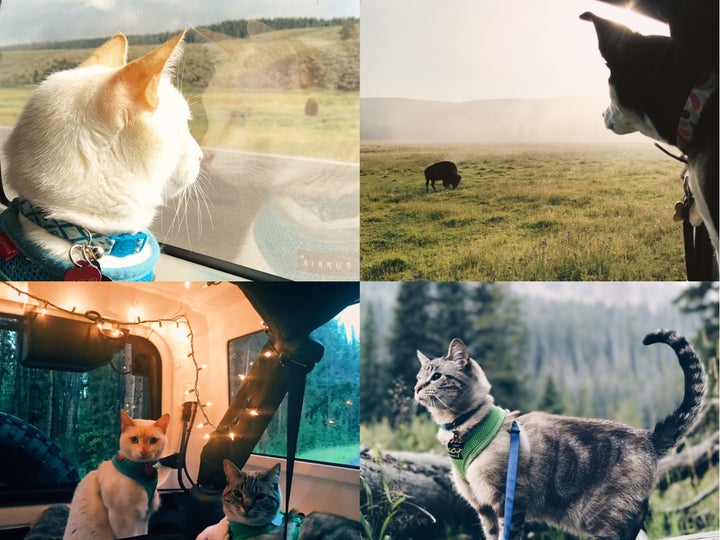 One of the most exciting moments of the trip was an evening I spent watching a black wolf out in Hayden Valley. It started with him laying beside the river - not that exciting, I know, but it was a wolf and the first I'd ever seen, so I was pumped.
I watched it for an hour with a family from England who became fast friends. As dusk started to fall, the wolf stood up, swam across the river, and ran off behind a bluff out of sight. We predicted that he would go up the other side of the bluff and then cross the road, so we moved to a pull-out about half a mile down the road and just waited. Dusk faded to darkness pretty quickly when finally someone pointed to the top of the bluff…and there he was - a dark shadow barely visible on the dark hill.
The wolf was heading for the road and the road was busy. He paused about 50ft from the road and we all sighed in relief, assuming he was going to wait to cross. But he was merely calculating his next move, which came suddenly as he launched into a flat out sprint with 3 cars hurling down the road. We all gasped in unison as he leaped into the road between two cars that must have been going 40 MPH. Just seconds later, we celebrated collectively with laughter and "wows" once he'd made it safely across. He was fast.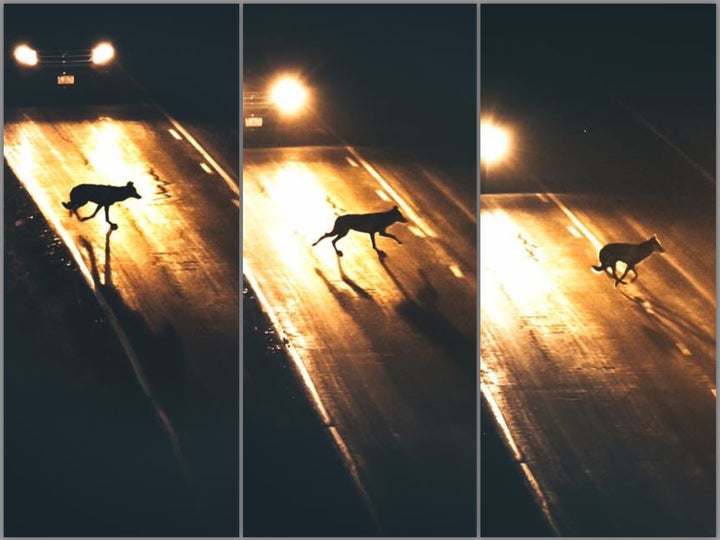 A group of French teenagers rushed over to us, gathered around me to look at the photos from the back of my camera, and launched into applause. It was a weird and wonderful moment. The undeniable looks of glee on their youthful faces at what they just saw - and the documentation of it - was probably the purest display of excitement I've ever seen; it was absolutely beautiful. This was a very brief moment of adrenaline-filled connection with a group of strangers who I'll probably never see again but who share with me a special memory that I - and probably they - will hold dear forever.
This is the power of Yellowstone.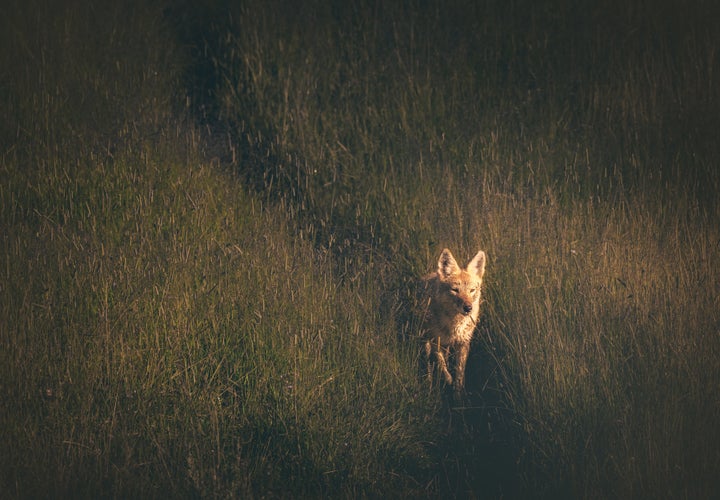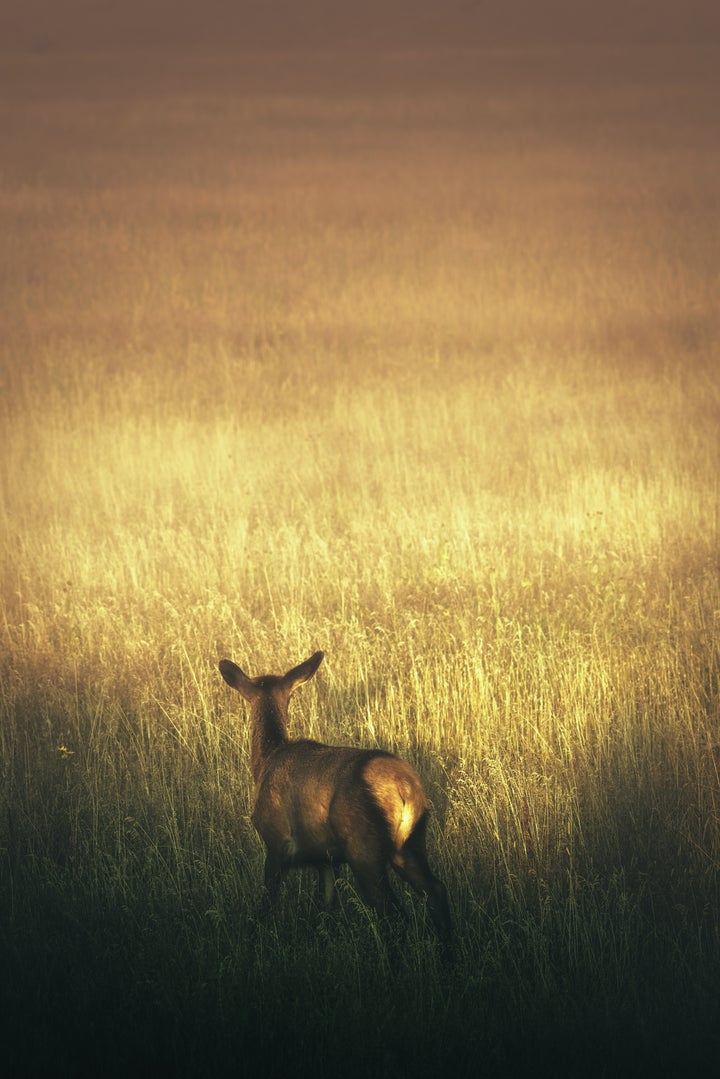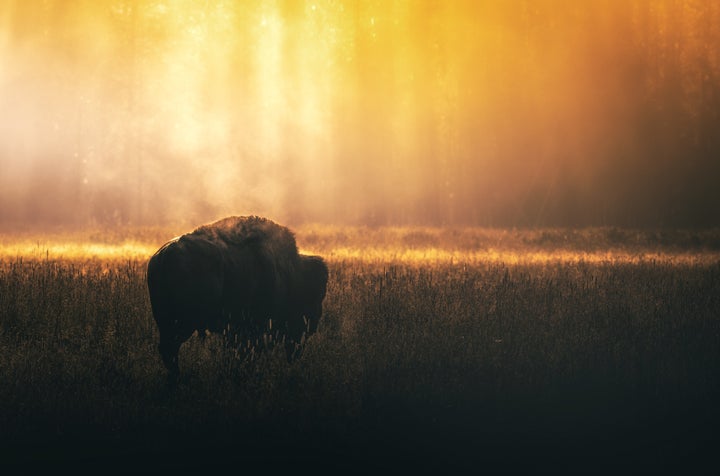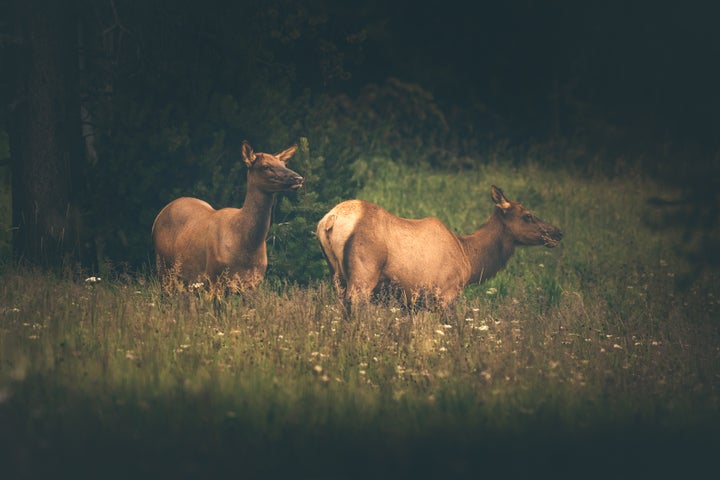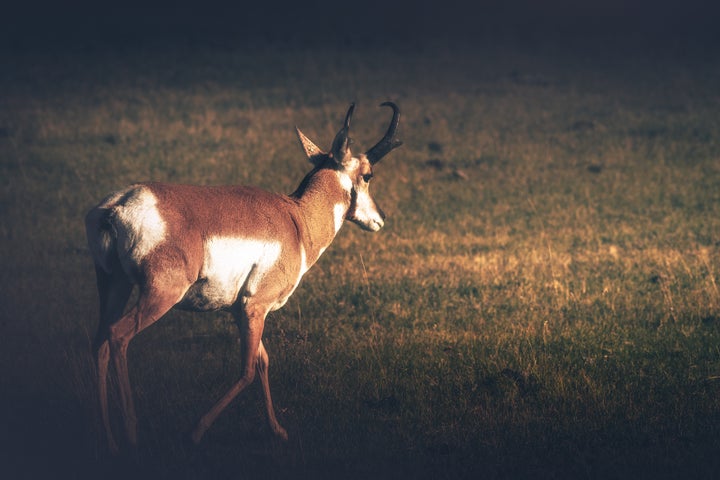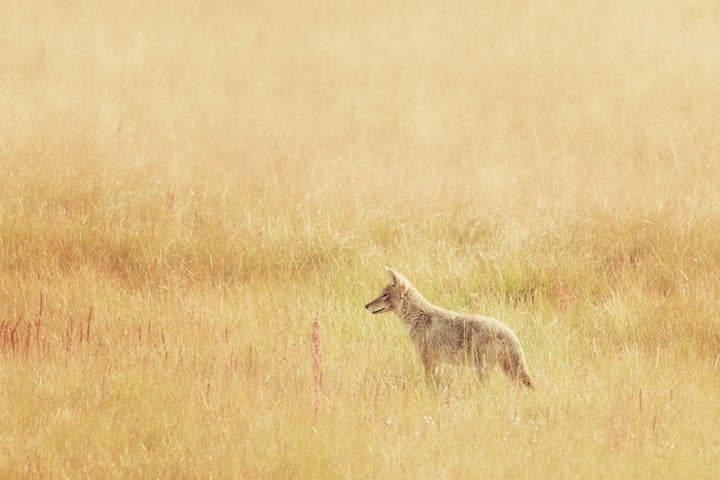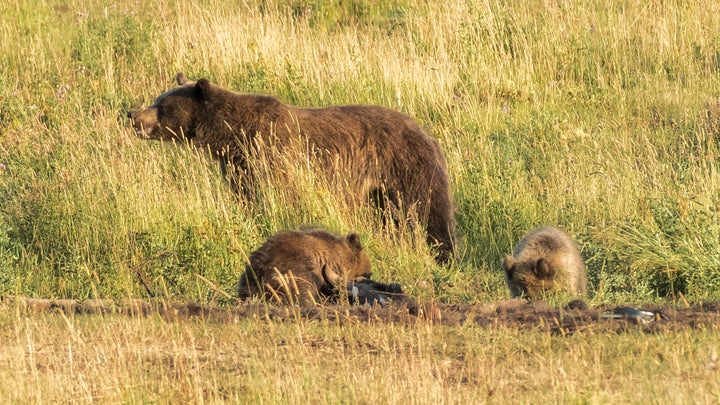 Wild Skies
Yellowstone has consistently wowed me with dramatic skies, sudden storms, and colourful sunrises and sunsets. Mornings often bring fog in the valleys, creating creates beautiful glowing scenes as the sun rises, and storms brew and whip across the park so quickly that they don't even show up on weather forecasts.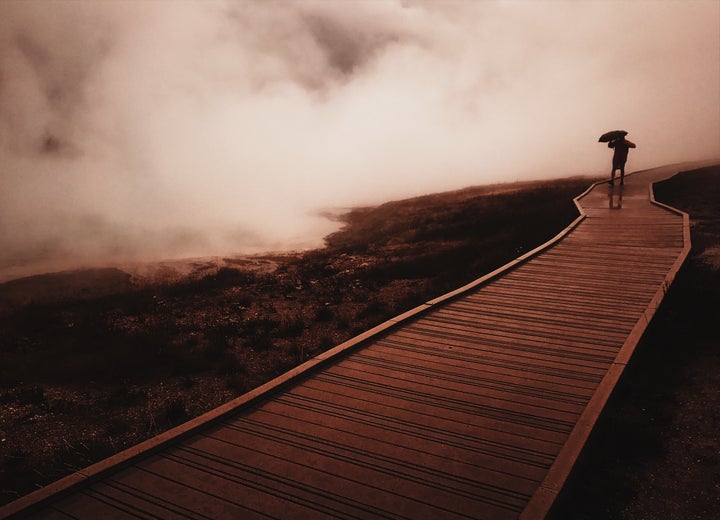 We witnessed some wonderful pockets of weather during our trip. On one occasion, the hail was coming down so hard that we pulled over by Yellowstone Lake to sit it out and relax to the sound of the ice popping against the roof of the Jeep. I love that sound, and it was fun to watch the cats follow the rear window wiper back and forth.
Anyone who knows me well, knows how much I love cloud (and fog). The clouds that split the skies in Yellowstone are like none I've never seen, which brings me a ton of happiness. Its not uncommon to see half the sky filled with dark ominous clouds and in the other direction, the sky is bright and cloud-free.
Here are some of my favourite dramatic sky and weather shots from this trip.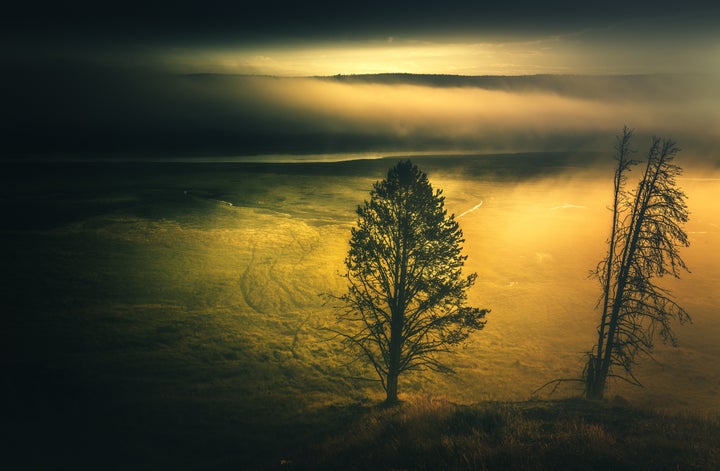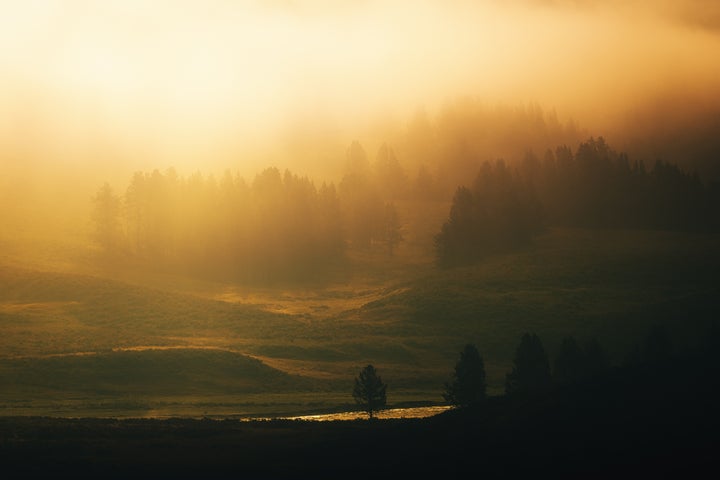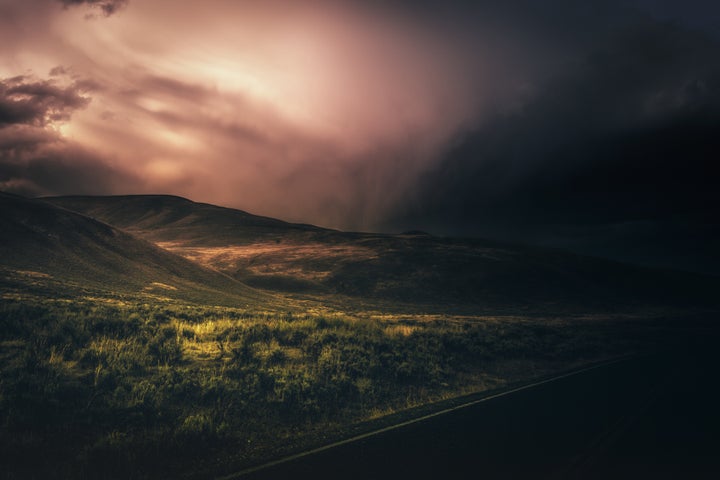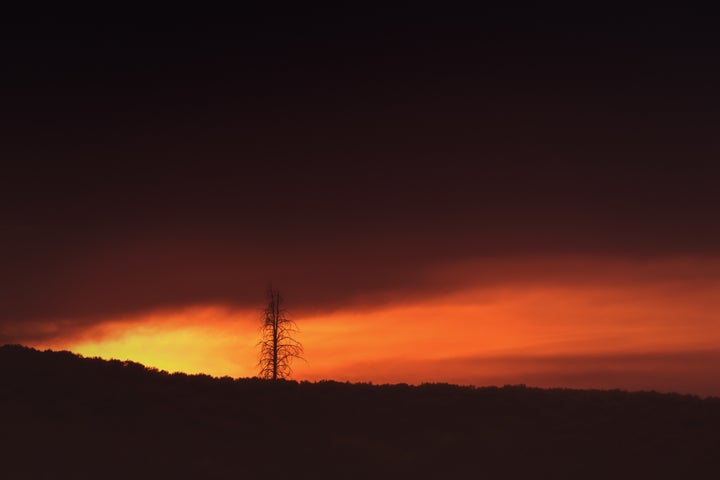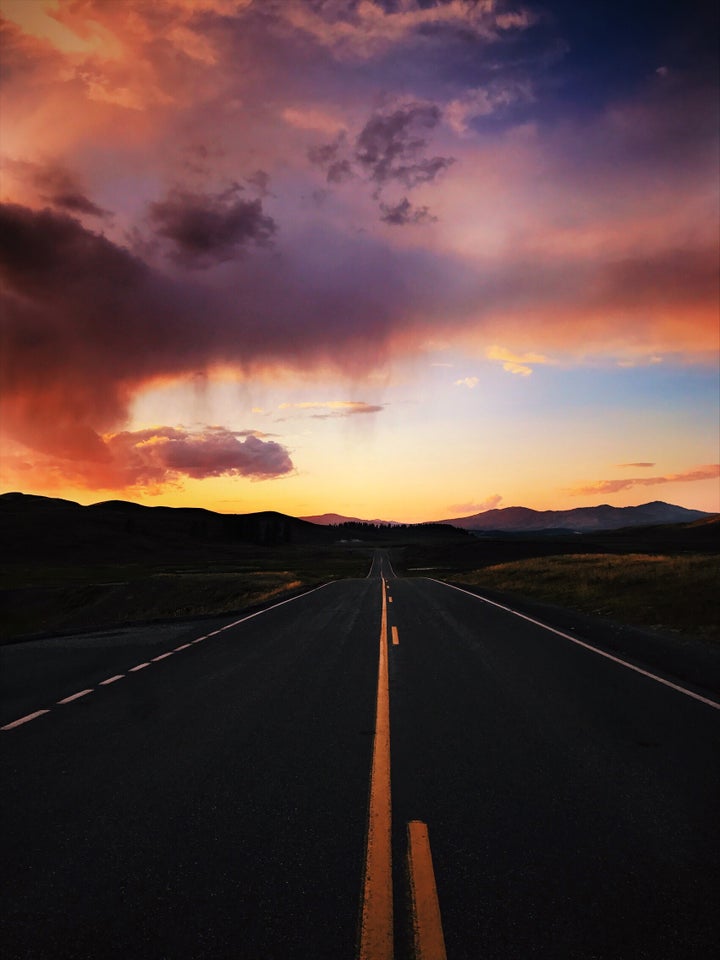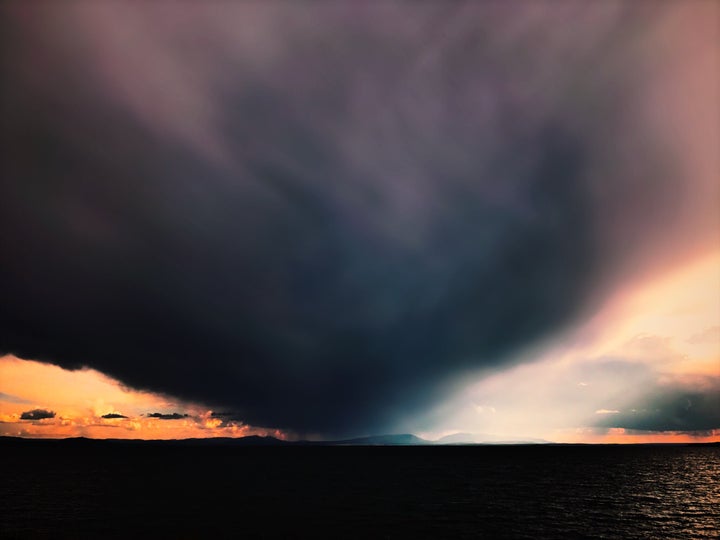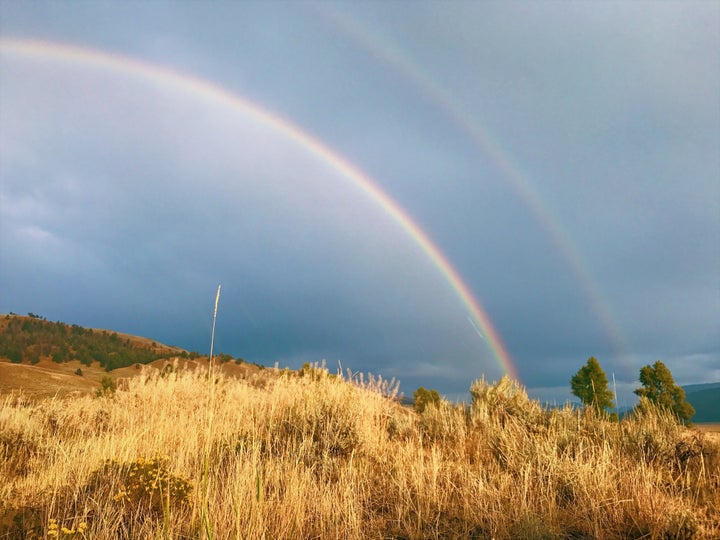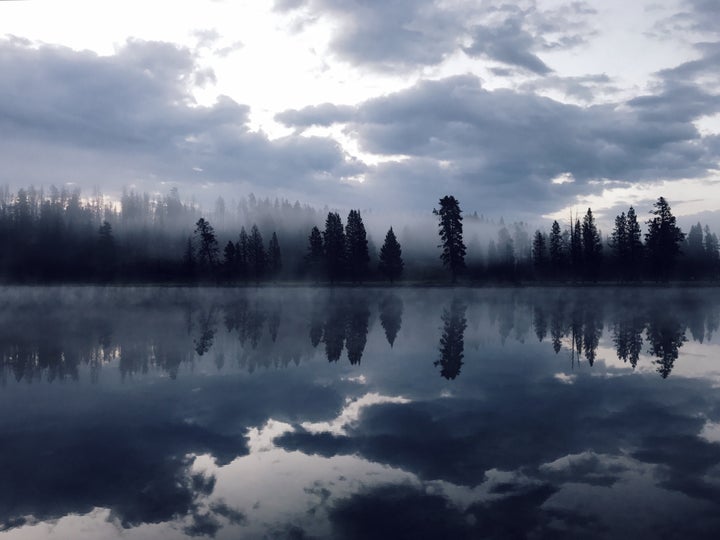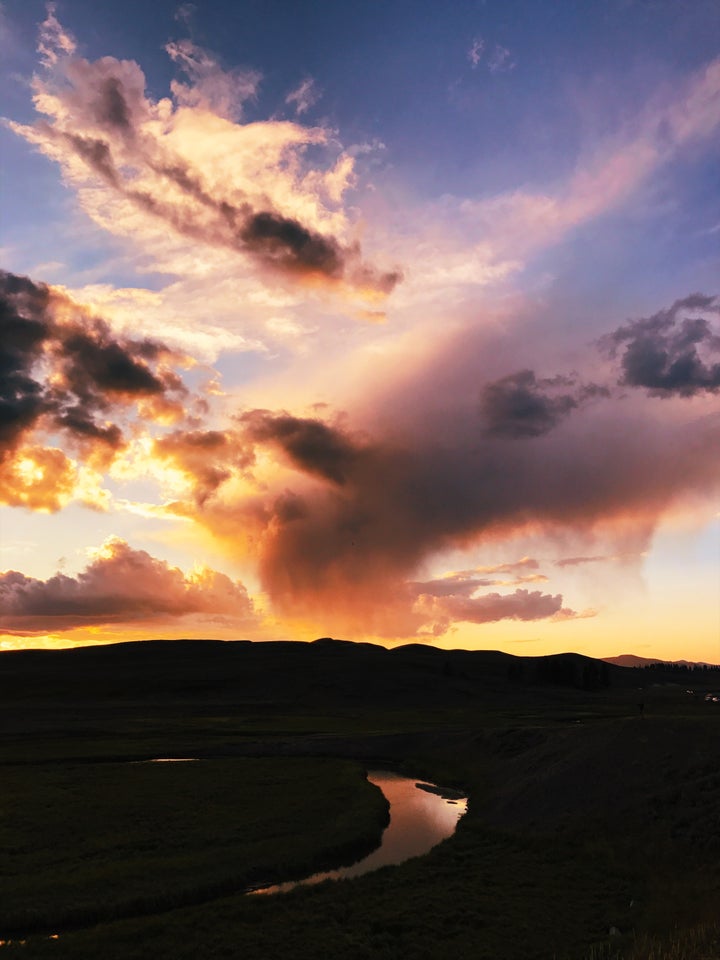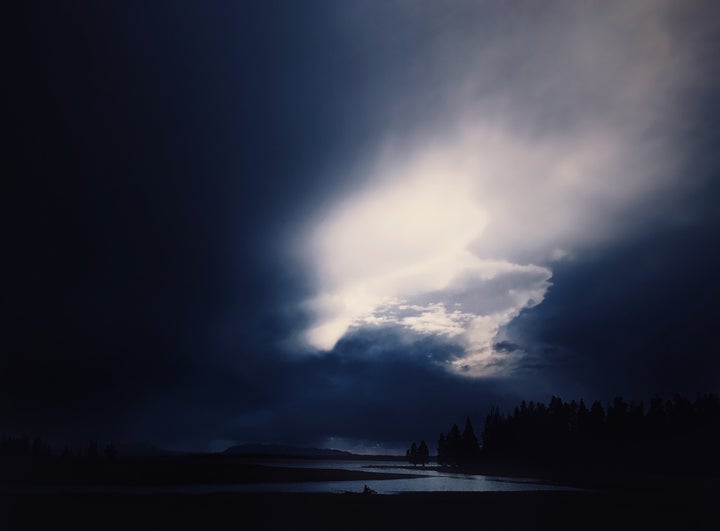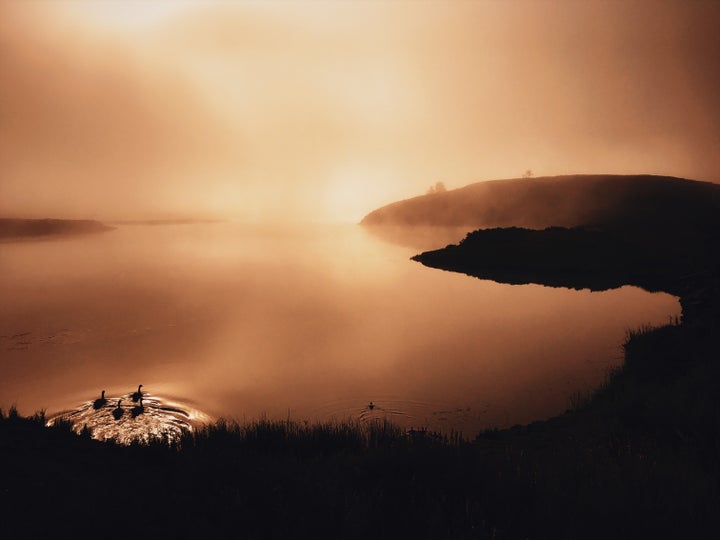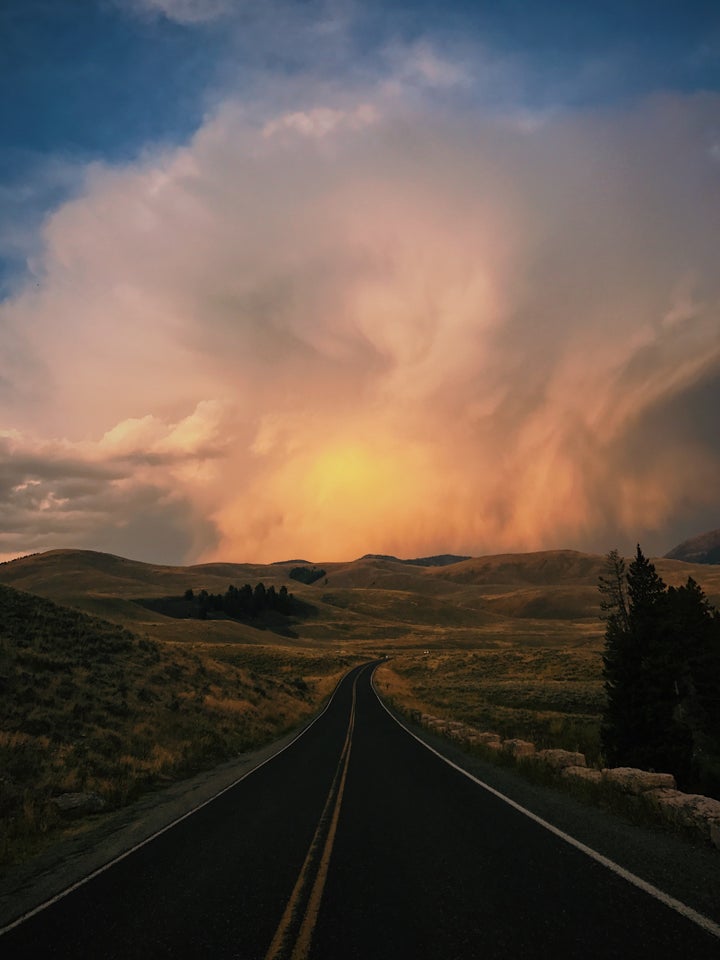 Popular in the Community