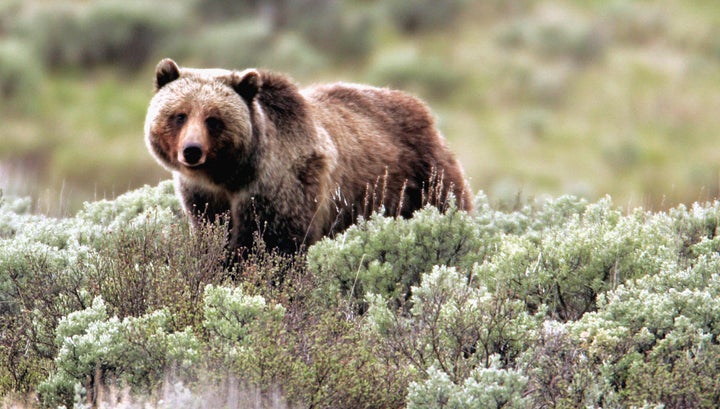 Remote campgrounds and trails near the scene of the attack, close to Canyon village in the middle of Yellowstone National Park, have been closed following the tragic incident.
"This is a wild and natural park," said Diane Shober, director of the state Wyoming Travel and Tourism agency. "At the same time, the likelihood of this happening again is small."
A National Park Service statement said the couple surprised the mother grizzly while with her cubs, and that the grizzly fatally mauled the man in "an attempt to defend a perceived threat to her cubs."
The bears involved in Wednesday's encounter have not been captured, and park officials said they did not immediately have enough information to determine what measures, if any, they might take in the aftermath of the attack.

Initial information indicated the mother bear behaved normally in defending her cubs and would not be killed as a result of her actions, park spokeswoman Linda Miller said.
According to the AP, Yellowstone National Park is home to at least 600 grizzly bears, though some say the population is over 1,000. While the attack is the first fatal mauling in the park since 1986, it's the third in the region in little over a year.