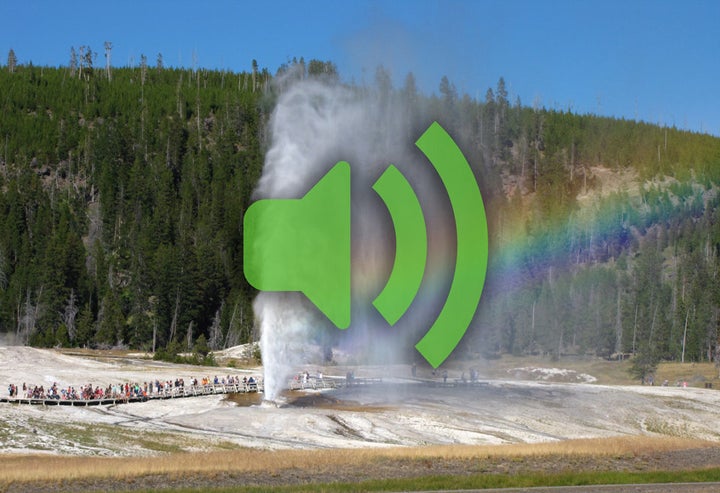 On March 1, 1872, President Ulysses S. Grant signed a law protecting the lands that are now Yellowstone National Park, creating America's first national park.
For 145 years, Yellowstone ― which stretches from Wyoming to parts of Montana and Idaho ― has been the inspiration for countless works of art and awe-inspiring photo shoots. But one thing visitors might take for granted are the soundscapes they hear when visiting these treasured national parks.
"I started volunteering at Yellowstone in 2013, doing a little bit of nature recording and storytelling through sound," said Jennifer Jerrett, an audio producer at Yellowstone who is in charge of maintaining the sound collection.
"Jeff Rice at the Acoustic Atlas, a nature and soundscape archive at the Montana State University Library, heard one of my stories, reached out to me, and we started to explore the possibility of some kind of collaboration," she said.
Yellowstone's sound library is only one example of the National Park Service's effort to preserve sounds of nature. In addition to employing an acoustic ecologist who monitors soundscapes in Grand Teton National Park in Wyoming, there's a whole Natural Sounds Division that provides guidance and expertise on acoustic monitoring throughout the National Park System.
Hanging out in a national park all day and recording sounds might seem like a dream job, but it does have its unsettling moments, Jerrett said.
"Animals like to be active when I like to be sleeping. And recording in the dim haze of twilight with super-sensitive microphones while wearing headphones can mess with your head a little," she explained. "I can't tell you how many times I convinced myself that there was a grizzly bear around the corner when it was really something like an itty-bitty vole under the duff."
As people pay more attention to the sounds of nature, they're also noticing things we really don't want to hear.
"I've also become acutely aware of how much human-caused noise there is out there. Sounds of traffic, people, everyday operations of the park," Jerrett said.
Jerrett is hopeful that future generations will get to benefit from these collections. "I think formal archives in all forms ― whether they are digital, paper or specimens ― these will always be valued by society. These are records of our time on Earth, after all," she said.
"I'm honored to be a part of it for my little moment in time, but I hope this work continues long after I'm gone."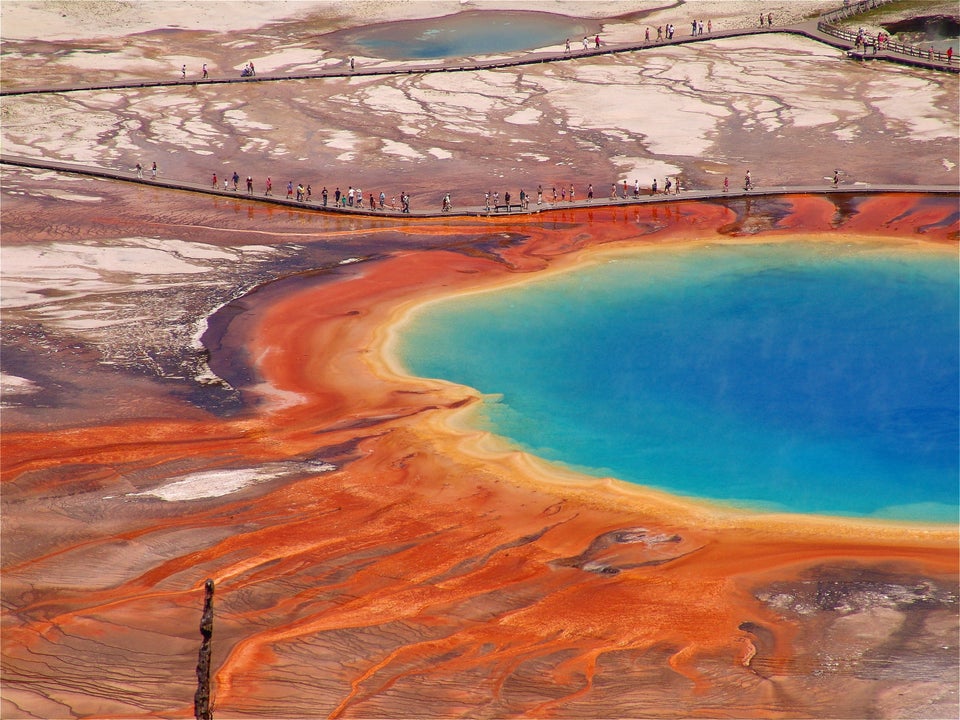 Happy Birthday Yellowstone
Popular in the Community