Feb 11 (Reuters) - Yellowstone National Park managers are considering a plan that would ship hundreds of bison to slaughter if large numbers of the nation's last purebred herd migrate out of parkland and into Montana state lands in search of food.
Yellowstone spokesman Al Nash said the park was preparing to capture any animals that cross into Montana, where they are not tolerated. An estimated 4,600 bison now roam the park, far exceeding the target population of 3,000 to 3,500, he said.
Yellowstone biologists have determined that between 600 and 800 bison, also called buffalo, must be culled each year over the next several years to reduce the herd, Nash said.
"In order for us to approach that population target, we're going to seek opportunities to capture any animals that move outside the park's boundaries," he said, adding that just over 100 bison have been removed so far this year through hunts in Montana.
The plan to cull wayward bison is refueling a decades-long debate over management of animals that wander during harsh winters from Yellowstone's snow-covered high country to seek forage in lower elevations in Montana.
Montana cattle ranchers worry that bison exposed to brucellosis, a disease that can cause cows to miscarry, will infect their herds. Animal advocates argue that no other wildlife in Montana, including Yellowstone elk with brucellosis, is killed for embarking on an ancient migration to winter range.
"The idea that there are some surplus bison is absurd. Are there surplus elk being hauled off for slaughter? It's a clear double standard of Montana failing to respect bison as the valued native species they are," said Glenn Hockett, president of the Gallatin Wildlife Association in Montana.
Montana livestock officials say the state can't afford to jeopardize its brucellosis-free status, which allows producers to ship cattle across state lines without testing and preserves their market value.
Marty Zaluski, state veterinarian, faulted Yellowstone managers for their rejection last month of a plan that would have shot bison with so-called biobullets, absorbable projectiles containing a vaccine against brucellosis.
"Every effort to reduce the disease in bison would be meaningful on its own merits but also highly meaningful symbolically," he said.
Roughly half of Yellowstone bison are estimated to have been exposed to the cattle disease.
Park managers said they decided against the biobullet program because of its $9 million price tag, questions about its effectiveness and the possible impact on the millions who visit Yellowstone to view iconic Western wildlife such as bison.
Under the culling program, bison that migrate into Montana this winter would be captured and transferred to Native American tribes that would ship them to slaughter, Nash said.
Last winter, bison didn't stray in large numbers from Yellowstone because of relatively mild conditions. The winter of 2006 saw nearly 1,000 of the park's bison shipped to slaughter. (Editing by Cynthia Johnston; Editing by Ken Wills)

Before You Go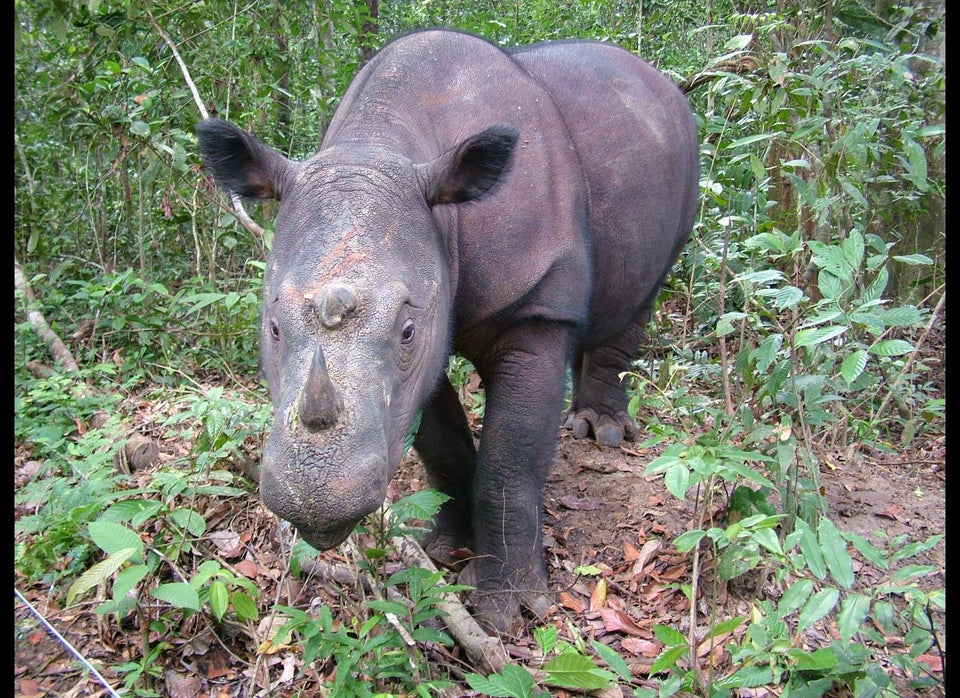 The World's Most Threatened Species
Popular in the Community