Environmentalists have accused Interior Secretary Ryan Zinke of pushing out Yellowstone National Park's respected superintendent known for protecting bison from area ranchers.
Dan Wenk has been in charge of the nation's first national park since 2011 and has worked in the National Park Service for four decades. He said he was ordered to accept reassignment to a post in Washington, D.C., by August or take early retirement.
He wasn't given any reason. But Wenk said he and Zinke had clashed over the number of buffalo in the park. The animals have long been a point of contention with private ranchers — particularly in Zinke's home state of Montana — who don't want their livestock to compete for pasture with roaming buffalo and fear diseases from them.
"It's a hell of a way to be treated at the end of four decades spent trying to do my best for the park service and places like Yellowstone, but that's how these guys are," Wenk told the Mountain Journal, referring to Zinke's Interior Department. "Throughout my career, I've not encountered anything like this, ever."
Environmentalists slammed Wenk's ouster as another betrayal of public lands by the Trump administration to please private interests.
"Secretary Zinke clearly has no respect for what it means to be a true conservationist, Bonnie Rice of the Sierra Club said in a statement. "This is part of a pattern of selling out our parks, public lands and iconic wildlife to his industry and trophy hunter buddies. His decision to force out the superintendent of the world's first national park should be seen for what it is: political interference and retaliation for a park service leader standing up for parks and wildlife rather than special interests."
Phil Francis, chair of the Coalition to Protect America's National Parks, called Zinke's action "just the latest in a line of moves aimed at undermining the most experienced members of the National Park Service, and I fear there will be similar moves to follow."
Wenk believes that ranchers alone shouldn't determine the number of Yellowstone bison. He said there is absolutely no basis for ranchers' arguments that animals are harming the park's rangelands.
"We're not a livestock operation. We're managing a national park with natural systems," he told The Associated Press. "We do not believe the bison population level is too high or that any scientific studies would substantiate that."
Wenk was planning to move some Yellowstone bison to northeastern Montana at the request of the Fort Peck Indian Reservation, which also likely irritated ranching interests there, reported Yellowstone Public Radio.
Ranchers are insisting that the bison population be held to 3,000. The population is currently about 4,000.
Wenk had decided to retire early in March 2019 rather than take the Washington job. But he was told he had to take the new post or retire this summer. He was sent a "check the box" response letter.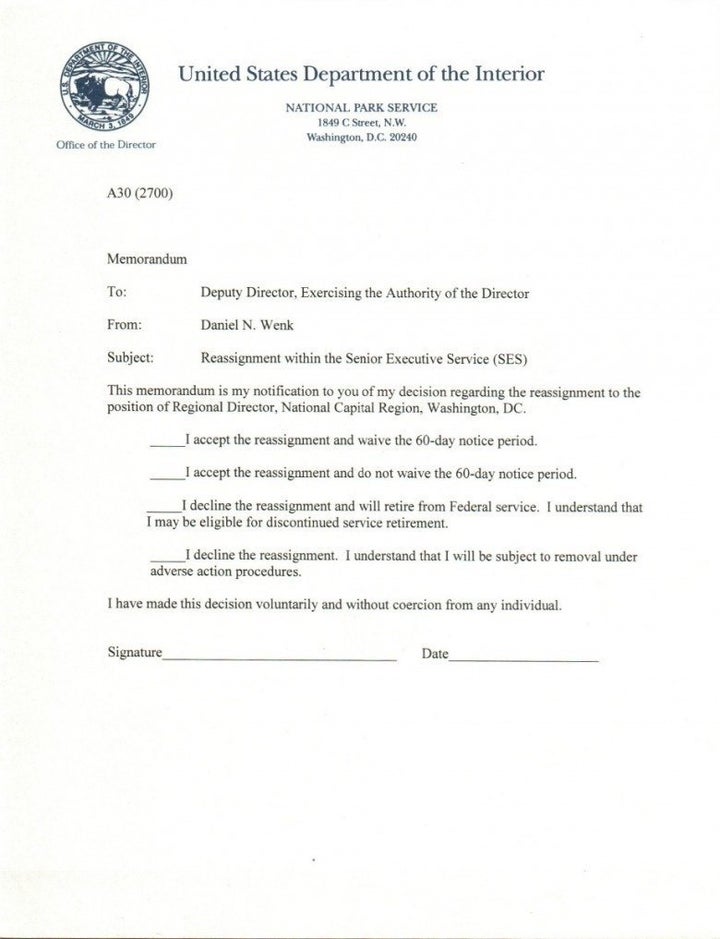 Wenk's treatment is similar to other officials in the park service, the Washington Post reported. At least eight other senior executives are being reassigned. Critics see this as a rout of officials who disagree with the Trump administration on issues such as climate change and wildlife management, the newspaper reported.
Related
Popular in the Community