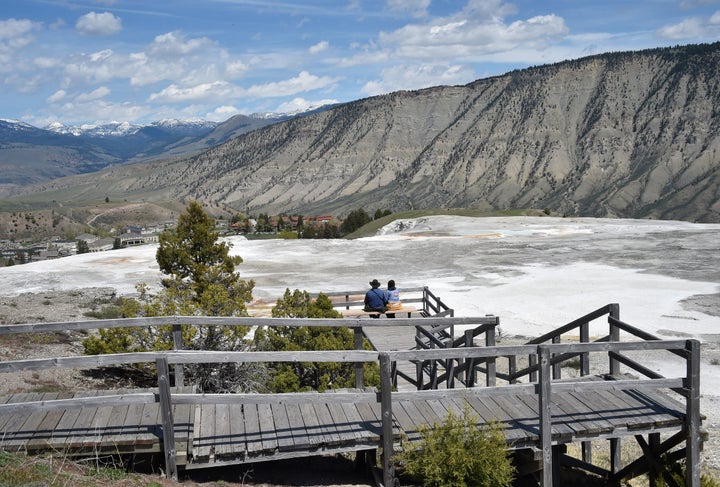 The tourist must also face court after being photographed going rogue around Wyoming's Mammoth Hot Springs thermal area on Tuesday.
The officials said Wednesday the visitor was also seen breaking through the surrounding travertine crust, which is fragile limestone deposited by the springs.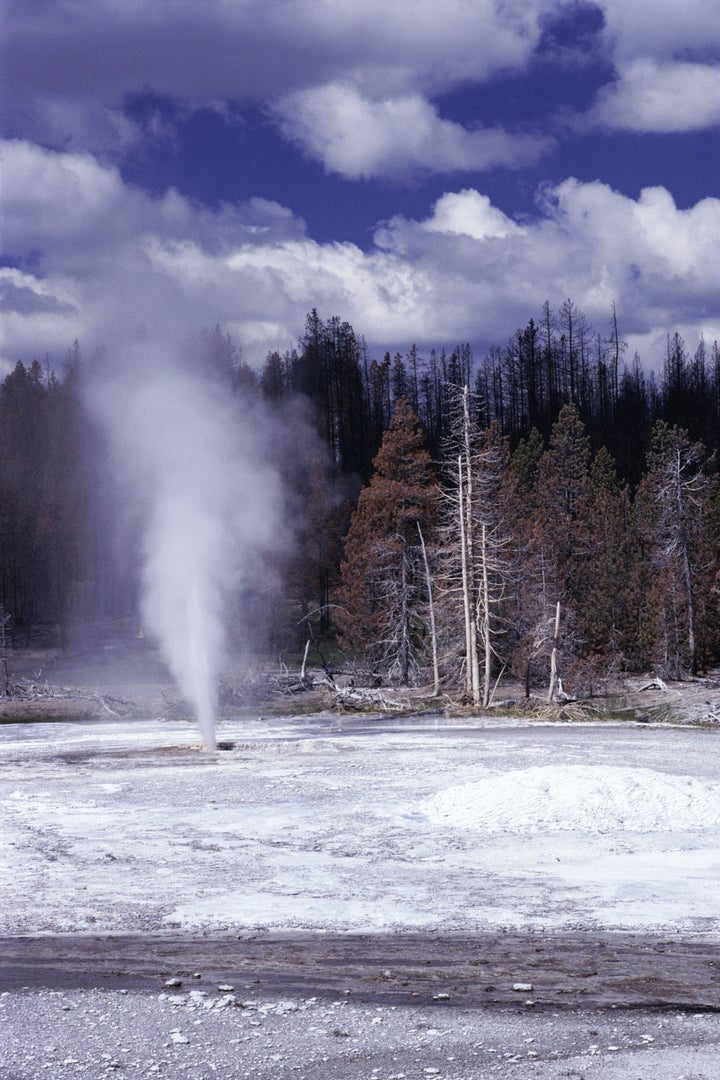 When interviewed, the tourist said he did not read the safety information given to him at the park's entrance. He also confessed to taking water from the spring, officials said.
Because it is a federal violation, the tourist must appear in the Yellowstone Justice Center Court, in addition to paying the fine and a $30 court processing fee, the park service stated in a written statement.
"Park rangers appreciate the willingness of the witness to document and report the violation," they stated of Tuesday's incident.
The park went on to warn that ignoring rules is not only potentially dangerous but destructive.
"Regulations to stay on designated trails and boardwalks in thermal areas are for visitor safety and the safety of the exceptional park natural resources," they stated. "Without visitor cooperation, park natural wonders will continue to be damaged and more individuals may be injured or killed. It is a violation of federal regulations to collect any park resources."
Related
Popular in the Community