Hikers found the elderly alpha female abandoned in the woods near the northern boundary of the park near Gardiner, Montana, on April 11. They called for help, but she was so severely injured that she had to be euthanized.
Necropsy results released Thursday show that the 12-year-old — who was twice as old as the average wolf in the park — had been shot with a rifle.
"The death of this wolf is another tragic loss in the trend of illegally poaching iconic species," said Jaimie Rappaport Clark, president and CEO of Defenders of Wildlife.
"Yellowstone National Park's wolves are unequivocally prized. These wolves are valued globally, and local communities reliant on tourism benefit significantly from their presence. Returning wolves to their natural habitat has a beneficial effect on the entire ecosystem."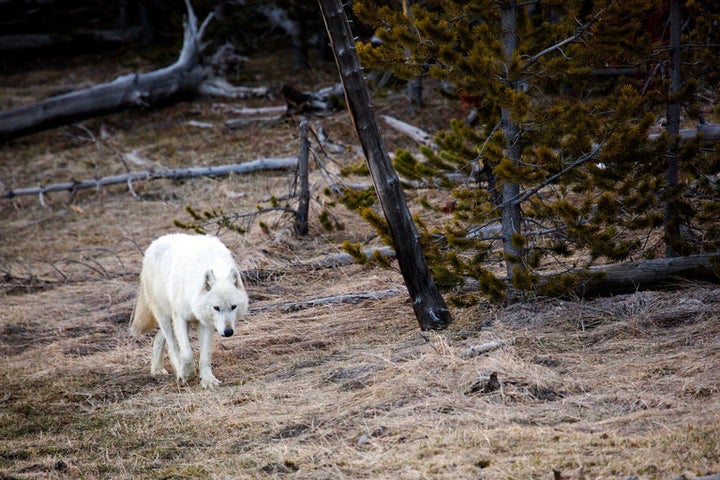 The canine was one of three white wolves in the park. She was the alpha female of the Canyon Pack for more than nine years with the same alpha male, and had at least 20 pups. She was one of the most recognizable wolves in the park,
Yellowstone offered a $5,000 reward for information leading to the conviction of the killer or killers. The wildlife advocacy group the Wolves of the Rockies in Montana doubled the reward.
Some conservationists believe the wolf was shot by someone angry about the reintroduction of the animals into the park 20 years ago — otherwise they would have likely taken the "trophy."
"People take matters into their own hands and feel they are above the law and they kind of flaunt that fact that they can do what they want to do and there's no repercussions," Wolves of the Rockies President Marc Cook told The Associated Press. There are now close to 100 wolves in the park, despite the complaints of many ranchers and hunters.
It's illegal to shoot animals in the park — or to discharge a firearm.
Yellowstone accepts anonymous tips to its phone line at 888-653-0009. "You don't have to tell them who you are, but please tell them what you know," said the park statement. You can email information to nps_isb@nps.gov or submit it online at www.nps.gov/isb.
The shooting upset many animal lovers who expressed their outrage on Twitter.
Before You Go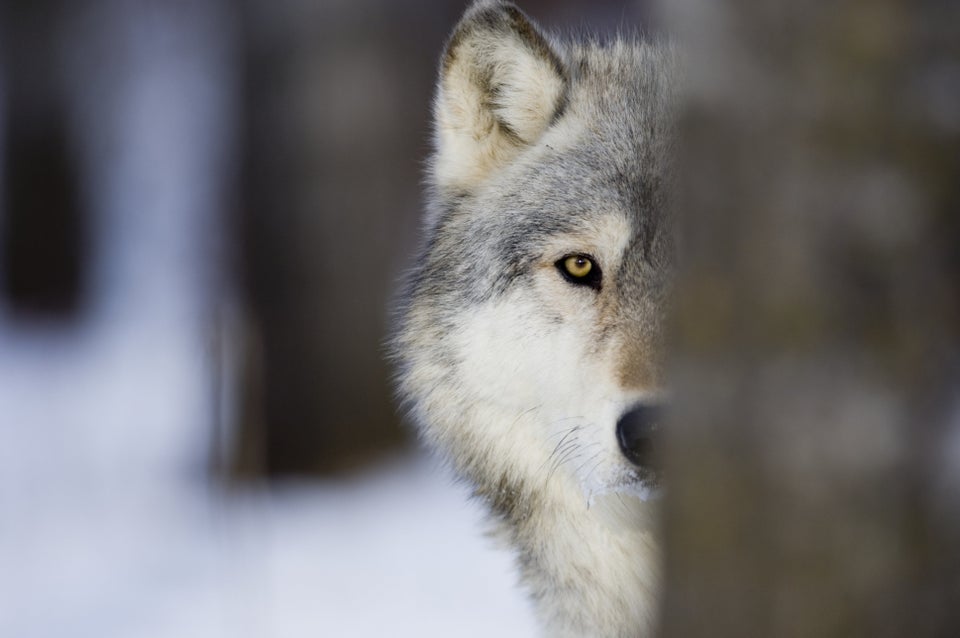 Wonderful Wolves
Popular in the Community