Between suit-wearing twenty-somethings who take their jobs too seriously and hemp-wearing twenty-somethings who perhaps don't take their jobs seriously enough, avoiding annoying young people in your city, if you're so inclined, isn't easy. Finally, Yelp has a new tool to pinpoint these two opposite types of urban young adults: yuppies and hipsters.
With its "Wordmap" tool, the online review site has mapped out precisely where a series of keywords that appear in reviews for businesses -- like "pricey," "patio" and "PBR" -- occur in 14 different cities. We looked at how reviews mentioning "hipsters" and "yuppies" were distributed around the most prominent U.S. metropolises. (You can check out all the cities here.) Though both hipsters and yuppies are young, they tend to frequent different neighborhoods.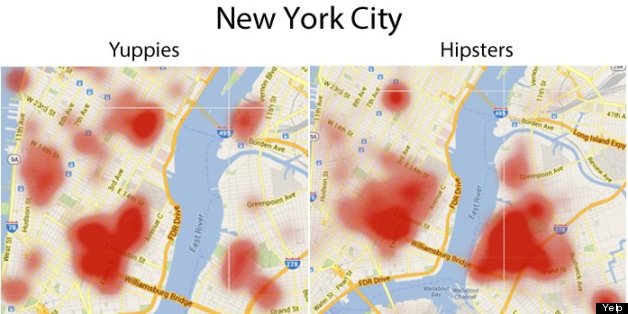 As The New York Times (and pretty much everyone else) have pointed out ad nauseum, New York's hipsters generally reside in Williamsburg, Brooklyn. There is also an abundance of hipster joints in the East Village, and a curious pocket of hipsterdom in normally uptight Midtown. Yuppies tend to hang out in NoHo, Nolita, Hell's Kitchen and Murray Hill -- but watch out, hipsters. Yelp's data shows yuppies are encroaching into Williamsburg.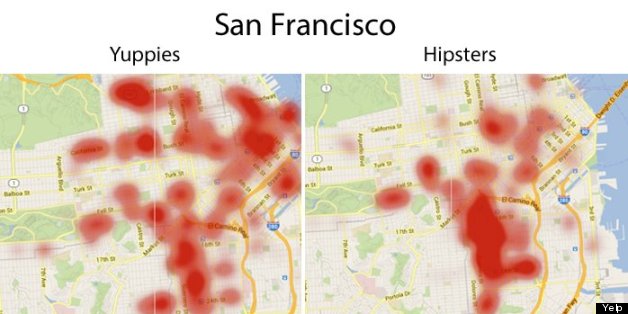 In America's high-income, high-tech hub, yuppies are pretty much everywhere. They're in the Marina, Pacific Heights and the Financial District, but they're also creeping into San Francisco's No. 1 hipster den, the Mission. The hipsters are sticking together in the Mission, no doubt trying to fend off the briefcase-carrying invaders.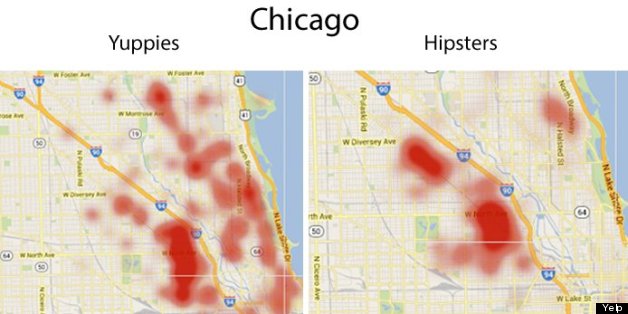 Chicago's hipsters have two main bunkers: Wicker Park and Logan Square. The yuppies, as per usual, are more spread out. Their hangouts are in Wicker Park, Lincoln Park, Roscoe Village and Ravenswood.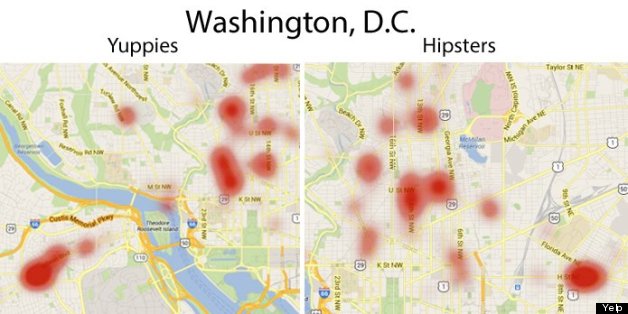 There's been a rigorous debate about exactly how "hip" D.C. is, but at the very least Yelp reviewers are comfortable calling many of the capitol's bars and restaurants "hipster." Hipsters' No. 1 area is H Street, named America's sixth hippest neighborhood by Forbes last year, and they also venture to the U Street neighborhood. Many of the yuppies, on the other hand, are all the way out in Arlington, Va., home of the Pentagon and presumably many of the straight-laced military types who work there. They also hang out around in Dupont Circle and Adams Morgan.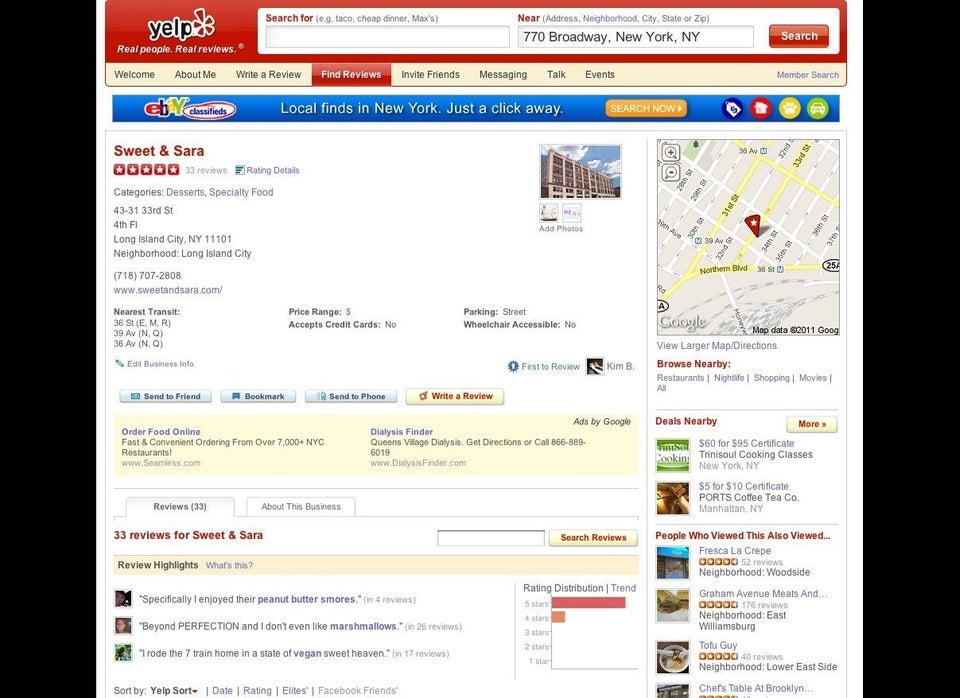 Top 9 Reasons You Can't Always Trust Yelp