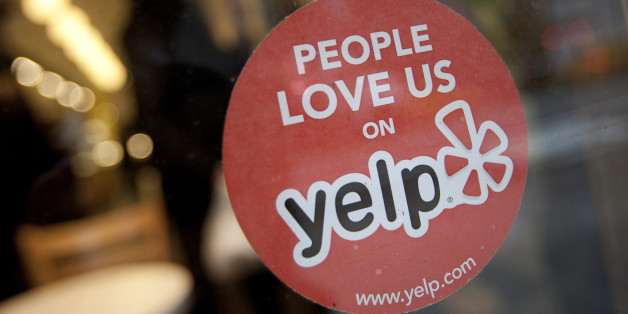 A group of irate reviewers have sued Yelp, claiming that they are unpaid writers who are vital to the company's existence.
The plaintiffs filed a California class action lawsuit in Los Angeles on October 22, referring to themselves as writers and non-wage paid employees at the review site who have earned the company huge sums of money.
"The practice of classifying employees as 'reviewers' or 'Yelpers' or 'Elites' or 'independent contractors' or 'interns' or 'volunteers' or 'contributors' to avoid paying wages is prohibited by federal law, which requires employers to pay all workers who provide material benefit to their employer, at least the minimum wage," the lawsuit reads.
The plaintiffs also claim to have been unjustly "fired" by Yelp when their accounts were suspended, and that they were pressured by the site to write more reviews in order to remain "Elite" Yelpers, a designation the site awards its most active and followed reviewers.
"In order to maintain her 'Elite' status, (plaintiff Lily Jeung) was often directed to write more reviews if in Yelp's opinion her production seemed to slack off," the lawsuit contends. "Ms. Jeung was fired from her position with no warning, a flimsy explanation, and no opportunity for recourse or appeal rights. Her license to write reviews was revoked; the awards she had attained were taken away; and her reviews were removed from the website, and she has been refused access to her own writings."
Another plaintiff claimed that Yelp cancelled his account after he negatively reviewed one of the site's advertisers.
Yelp, which allows anyone to write reviews, brushed off the lawsuit as frivolous and a waste of the court's time.
"The argument that voluntarily using a free service equates to an employment relationship is completely without merit, unsupported by law and contradicted by the dozens of websites like Yelp that consumers use to help one another," the website told Fast Company.
Though Yelp's success relies on an active base of reviewers, opponents to the lawsuit may liken it to Facebook users demanding payment for status posts. Nicholas Thompson of the New Yorker told Bloomberg that the plaintiffs write so many reviews -- in some cases more than a thousand each -- for the simple reason that Yelp is an online community in which they enjoyed participating, not for the promise of working as a paid writer.
"They did it for the reasons why we all contribute online. We do it for prestige, we do it to connect with our friends, we do it because we think we're making the web a better place," he said.
Calling all HuffPost superfans!
Sign up for membership to become a founding member and help shape HuffPost's next chapter
BEFORE YOU GO
PHOTO GALLERY
The Most Ridiculous Lawsuits Of All Time