WASHINGTON -- The review site Yelp plans to lobby Congress for patent reform and protections against abusive lawsuits for online reviewers, according to federal registration forms posted online over the Christmas holiday. Late last year, the company hired its first Washington lobbyist, Laurent Crenshaw.
Prior to joining Yelp, Crenshaw was the legislative director for Rep. Darrell Issa (R-Calif.), the fiery chairman of the House Oversight and Government Reform Committee. Congressional records show that Crenshaw registered as a Yelp lobbyist the same day he joined the company, on Nov. 4.
Yelp is just the latest social networking site to invest in Washington lobbying, a sign of the growing recognition among companies like Twitter and Facebook of how federal legislation can affect their bottom lines. Twitter registered its first lobbyist in July of last year. Facebook's first lobbyist registered in 2009, and in the past year the company's lobbying spending has soared.
Crenshaw's recent work with Issa should be an asset to Yelp's patent reform efforts. A former entrepreneur who holds 37 patents for car alarm systems, Issa has been a leading voice for legal changes to help combat "patent trolling," or the practice of buying up patents and then suing businesses for patent violations in the hopes of pressuring those businesses into quickly settling the lawsuits for significant money. Patent trolls are known to target companies that rely on digital technology, among others.
According to the lobbying registration forms, the San Francisco-based Yelp and Crenshaw specifically plan to lobby on the Innovation Act, a patent reform bill that was passed by the House of Representatives in December.
Crenshaw will also lobby for federal protections against libel and defamation lawsuits for people who speak out in public or, in Yelp's case, write online reviews. Yelp users have posted millions of anonymous evaluations of restaurants and other businesses, some of them scathingly negative. In response, some business owners have sued the reviewers.
Two other issues of interest were listed on Yelp's lobbying forms: the Digital Millennium Copyright Act, a 1998 law that set out some basic rules for copyright on the Internet, and a Communications Decency Act provision that protects website operators from liability for content posted by users.
Before You Go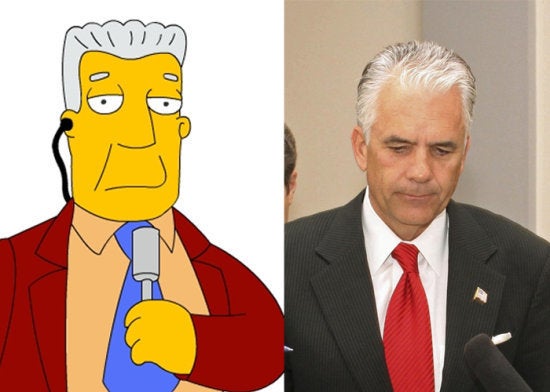 Political Look-Alikes
Popular in the Community